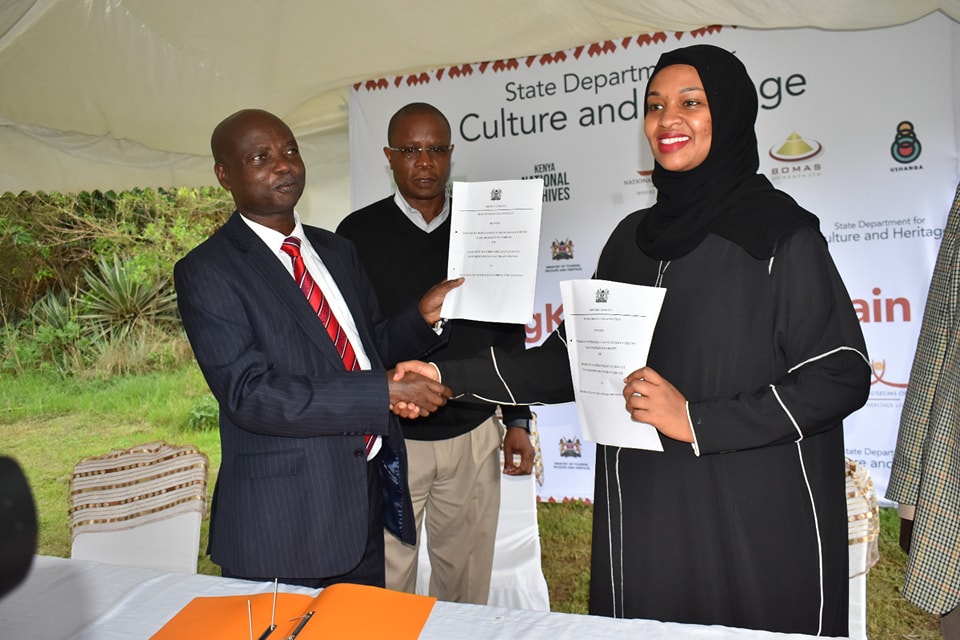 Nakuru County Government to develop Hyrax Hill Museum by putting up a Cultural Center
Written by James Munyua and Jeremy Ogola
Nakuru County Government is eyeing a deal with the National Museums of Kenya that seeks to open up the Hyrax Hill Museum, a heritage site.
The collaboration will culminate in signing an MOU with the National Museums of Kenya for the development and marketing of the site as one of Nakuru's tourism destinations.
In the MOU, the County will be allocated a piece of land from where it will build a Cultural Center that will accommodate diverse cultural activities, a studio for visual arts as well as a botanical garden.
The revelations were made by Chief Officer for Tourism and Culture Rosemary Kimani during an event to mark International Museums Day that was graced by Culture and Heritage Principal Secretary Ummi Bashir.
"These prehistoric sites contain information on early inhabitants of the region that is crucial in understanding the medicinal, economic and socio-cultural lifestyle of the people of Nakuru. We will revive an earlier MOU and develop the site," the Chief Officer said.
Her sentiments were echoed by Kennedy Mungai, Chief Officer for Environment who reiterated the need to market historical sites, museums and monuments in Nakuru county as well as advocate for an increase in tree cover.
In partnership with UNESCO, the County is also planning to map some of the archaeological sites within Nakuru. This will be aimed at promoting culture and marketing them
During the event, the State Department for Culture and Heritage signed an MOU with the State Department of Forestry and National Museums of Kenya to grow 1 million trees in all the Museums, heritage sites and Monuments around the country.
The state Department of Forestry will offer the 1 million seedlings to the curators from the National Museums of Kenya who will, in turn, implement a tree planting exercise in all the Museums in Kenya dubbed "Green Culture Movement."
The PS noted that under the president's directive to plant 15 billion trees in 10 years, the initiative will be a big boost and will work under the theme "Making Kulture Kool Again."
Ms Bashir also fired a warning shot to the land grabbers some of who have hived land from Museums around the country that their days are numbered.
"It will not be business as usual, we will deal with these land grabbers and will give back the land that belongs to the National Museums back to them. We also have a plan to fence all the Museums to preserve and protect our heritage," the PS said.
Dr. Edwin Obonyo, Chairman of National Museums of Kenya reiterated the need to fence off all the sites and market them to Kenyans and to the outside world.