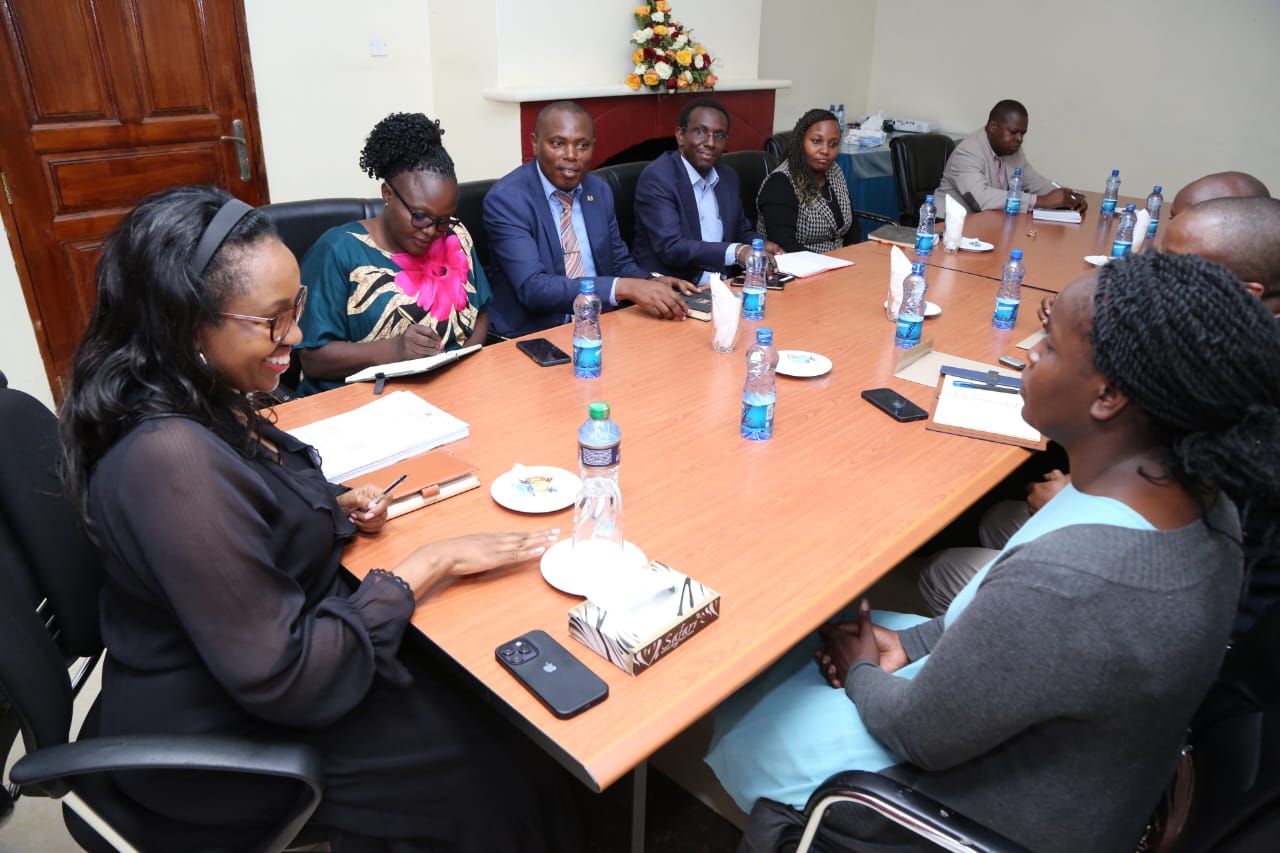 Governor seeks corporates support for Nakuru Rugby Club
Nakuru County Governor H.E. Susan Kihika has called on companies and well-wishers to support the city's Rugby Club.
Nakuru Rugby Club, a community club whose exploits in sports has placed the county on the regional map in East and Central Africa, requires more than Kshs 3 million to host two tournaments next month and another one in August.
Governor Kihika, who met officials of the Nakuru Rugby Club who paid a courtesy call on her at her, tasked County Executive Committee Member (CECM) Ms Josephine Atieno to reach out to corporates and individuals in the county to financially support the team.
"Let's try to reach out to as many companies and individuals to see what they can pick from their itemized budget. We want to try and bring back their former sponsors so that this Rugby Team can bring joy and happiness to the people of Nakuru," she said.
Governor Kihika said the County Government will step in to foot the balance of the budget once corporates have taken up some of the items on the budget.
"We will pick up the rest after sponsors have taken up. We want to ensure that the items on the budget have been covered financially," she said.
Nakuru Rugby Club chairman, Mr Ombui Ratemo and committee member Olivia Igadwa informed the Governor that Nakuru City will be hosting a match between Kenya and Zimbabwe on May 20th, 2023. "We have been chosen by the Kenya Rugby Union to host an international match between Kenya and Zimbabwe on May 20th. It is our obligation to provide accommodation for the two teams for three days here in Nakuru," said Mr Ratemo.
They are also set to hold a Kenya Rugby Series 10-a-side tournament on the same day. Mr Ratemo said that their previous sponsors, Menengai Oil Refineries and Coca-Cola Kenya withdrew to support their own teams. "We previously had sponsors but they left. We are now a community club that needs your support," he said.
Governor Kihika, accompanied by Ms Atieno and Chief of Staff, Dr Peter Ketienya said her administration prioritizes sports and will seek partnerships with corporates and individuals to support sports in the county. Nakuru, she said, is home to champions in various fields and she was determined to carry on that heritage.