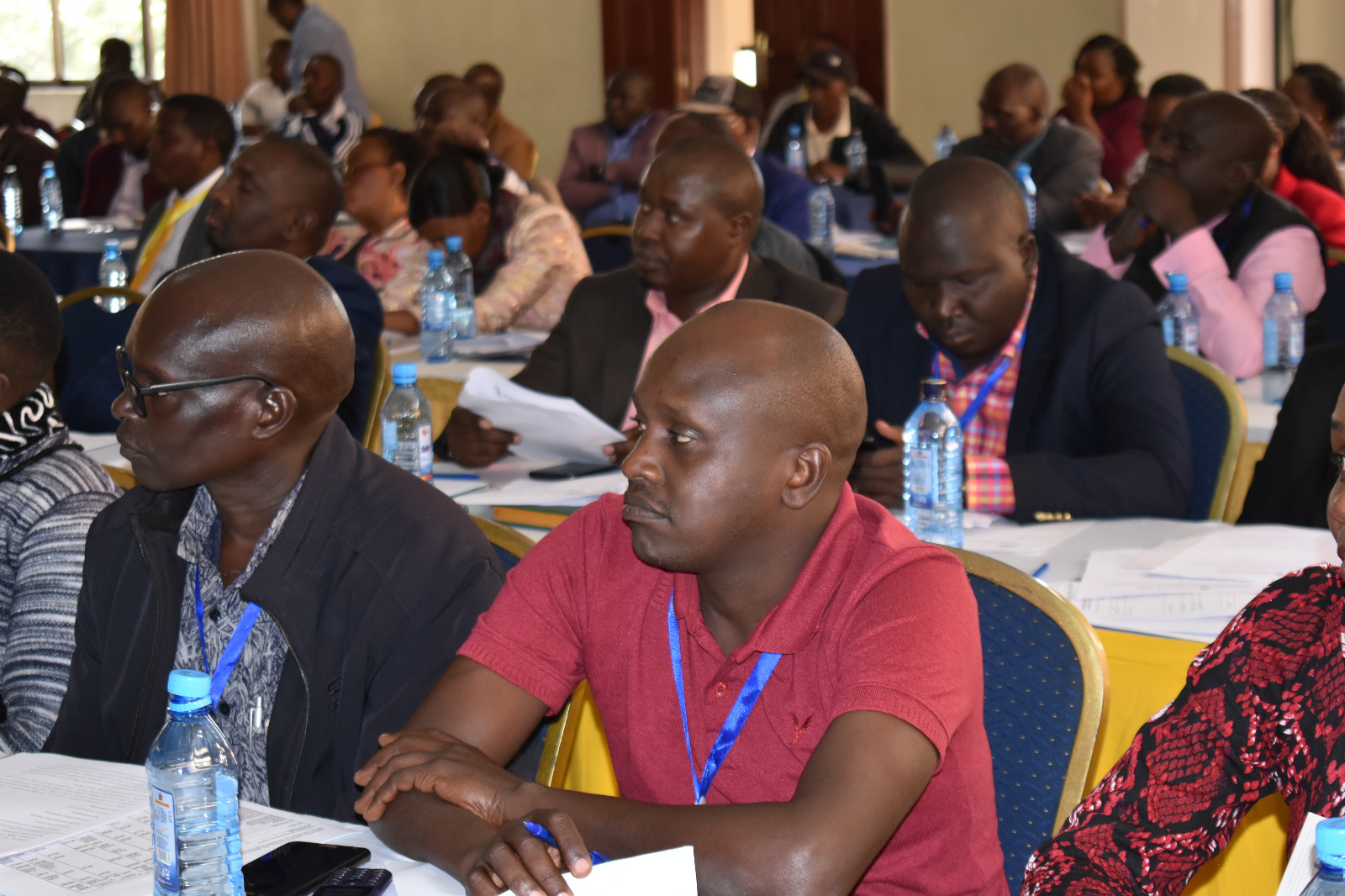 Nakuru among counties to benefit from WASH financing pilot program
Written by Jeremy Ogolla
Nakuru County is among the counties set to benefit from a piloting programme aimed at providing affordable finance to the water, sanitation, and hygiene (WASH) sector.
The program launched by Kenya Union of Savings and Credit Cooperatives (KUSCCO) in partnership with Aqua for All will pilot financing in ten deposit-taking SACCOs among them Nakuru.
The program dubbed 'Maji Nyumbani' targets SACCOs serving low-income and vulnerable persons across the country, beneficiaries being households and community-based Micro, Small, and Medium Enterprises(MSMEs).
County Cooperatives Chief Officer Martin Kagai lauded the move saying it is in line with the Governor's agenda on supporting Cooperatives and on matters of access to clean water.
"The County administration under the leadership of Governor Susan Kihika is keen on ensuring that the Cooperative sector is flexible enough to adopt the new technology and new ways of doing business," said Kagai.
The CO said the contributions of SACCOs on the financial deepening are huge, reiterating that the County is ready to support the cooperative movement to achieve socio-economic development of Nakuru residents.
''We want to thank KUSCCO for the training you have been giving cooperatives and Saccos drawn from Nakuru County, and going forward we are ready to work together so that we can better the lives of our Nakuru residents,'' said Kagai.
KUSCCO managing director George Ototo said through the WASH lending initiative, they will catalyze access to water by availing more financing to SACCO members and MSMEs.
Ototo, however, underscored some of the challenges experienced in WASH lending which include a lack of institutional capacity to understand the initiative and a lack of member awareness of the WASH initiative loan product.
"Through the Maji Nyumba program, we will intend to unbundle or separate the WASH component from the existing Development Loan product," said Mr Ototo.
The pilot phase is expected to take fifteen months to disburse 2,250 loans, to reach12,500 people, and sustain 1,250 jobs.
Other Counties to benefit from the program include Mombasa, Eldoret, Siaya, Bringo, Embu, Kakamega, Nyeri, Meru, and Kilifi.
KUSCCO Group, National chair George Magutu however thanked the National and the County Governments for their concerted effort in supporting the growth of the cooperative movement.
"We are glad that in more than 10 years, we now have a Ministry of Cooperatives and Micro, Small, and Medium Enterprises (MSMEs)," said the Chair
They were speaking on the occasion of the KUSCCO's 35th Rift Valley regional council meeting held here in Nakuru.
Also, present during the meeting were Nakuru County Cooperatives Director Josephine Ngandu, and KUSCCO national chairman Mr. George Magutu among others.
Despite the volatile trading environment experienced, KUSCCO has made strides in all the key financial parameters. With a membership of 4,168 SACCOs, the union's share capital rose to Kshs 2.99 billion up from 2.81 billion, a growth of 6.4 percent.