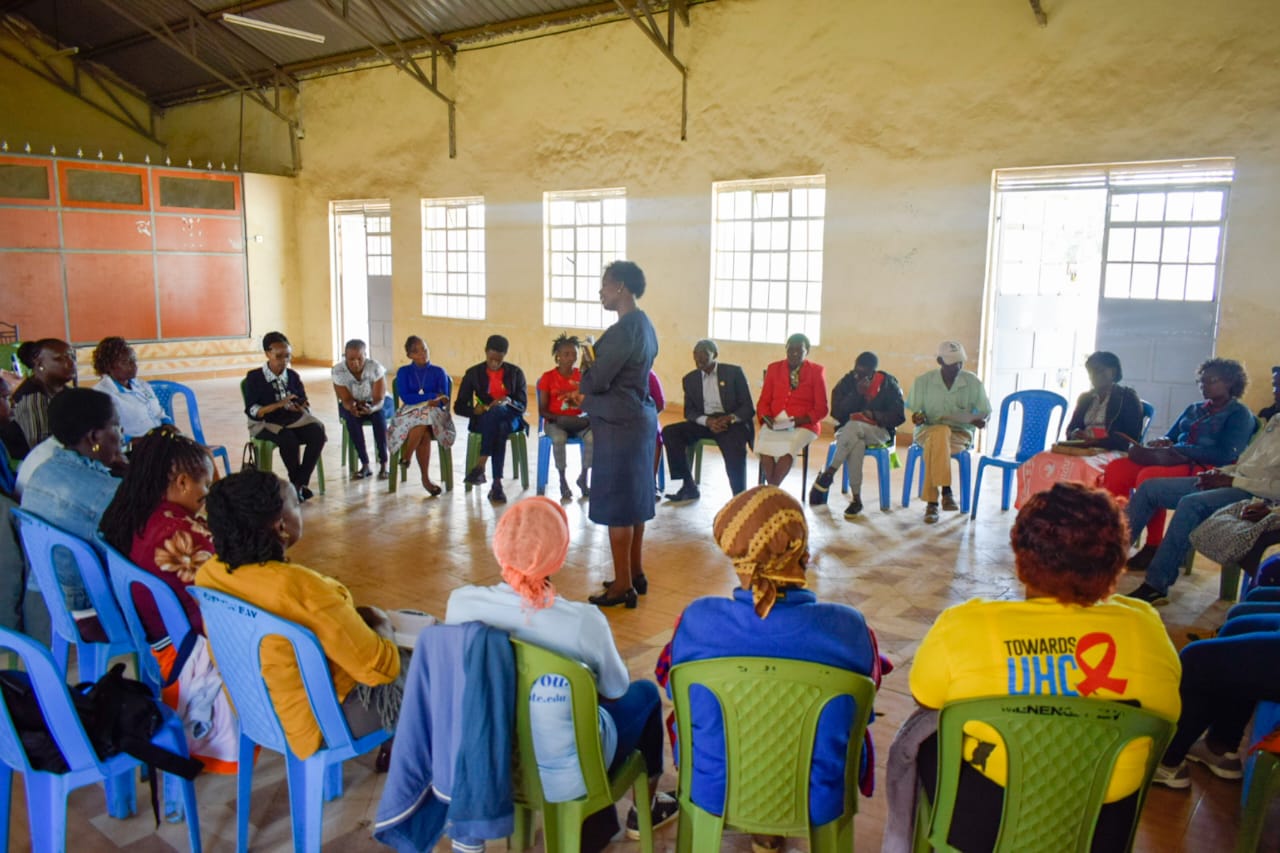 Community dialogues to combat stigma and discrimination Surrounding HIV/AIDS
Written by Ruth Magak
Nakuru County, in partnership with Faws Women Organization, is spearheading a series of community dialogues in Nakuru Town East and Nakuru Town West sub-counties to address the persistent challenges posed by stigma and discrimination surrounding HIV/AIDS.
These dialogues aim to promote advocacy, communication, and social mobilization as key strategies in combating the detrimental effects of stigma on individuals living with HIV/AIDS.
Nakuru County Health Promotion Officer, Ms. Hellen Ngware emphasized that the fear of stigma often hinders individuals from seeking the necessary healthcare and support they require.
"We must focus on advocacy and communication, and accurate information to empower individuals to lead healthy lives and break free from the shackles of stigma," she said.
Stigma and discrimination not only impact the physical and mental health of affected individuals but also impede progress in reducing the spread of the virus. Rejection, isolation, and negative judgment faced by people living with HIV/AIDS often lead to feelings of shame and reluctance to disclose their status.
Consequently, access to critical healthcare services, including sexual and reproductive health support, becomes severely hindered.
During the community dialogues, participants stressed the importance of dispelling myths and misconceptions about HIV/AIDS. They recognized that accurate information regarding transmission, prevention, and treatment options plays a crucial role in reducing stigma and discrimination.
The community has embraced these dialogues that promote accurate knowledge to foster a more compassionate and inclusive society that embraces individuals living with HIV/AIDS.
In addition to addressing stigma, the community members also emphasized that individuals living with HIV/AIDS should receive comprehensive healthcare that caters to their specific needs, ensuring they receive the necessary support and treatment to effectively manage their condition.
The Department of Health is Integrating these services and reducing barriers to access toward improving the overall health outcomes for people living with HIV/AIDS.
Ms Margaret Mwangi, Chairperson for Faws Women, called upon community members, healthcare providers, and policymakers to collaborate in combating stigma and discrimination surrounding HIV/AIDS.
The ongoing community dialogues signify the county's commitment to building a more inclusive and supportive community for those affected by HIV/AIDS.
The collaborative efforts of all stakeholders are crucial in creating a society that embraces and supports the well-being of individuals living with HIV/AIDS.