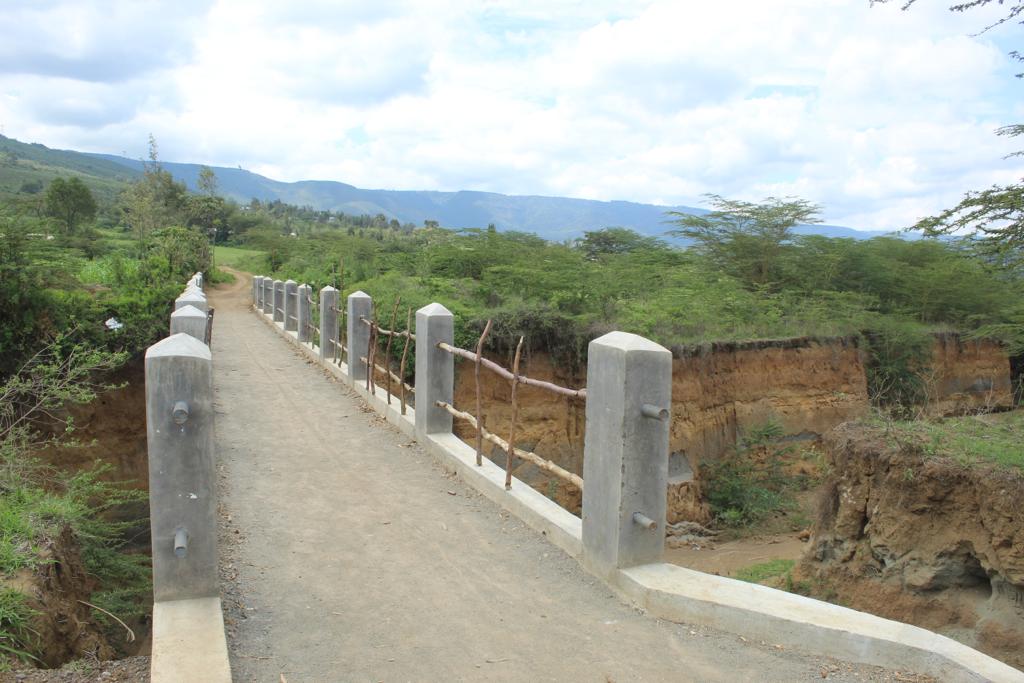 Infrastructure Department hands over road projects in Naivasha sub-county
Written by Nancy Kihara
The Nakuru County Government through the Department of Infrastructure today handed over Phase 2 of the proposed Jikaze Muniu bridge in Maai Mahiu ward, Naivasha Sub County.
Construction of the Kshs. 3.8 million Jikaze Muniu Bridge phase 1 in Maai Mahiu ward has been a blessing to the residents who for a long time had to travel a distance of a kilometre to use the "Kwa Kamerethu" Bridge to access the main Maai Mahiu highway.
Phase 2 of the project will include the construction of 100 gabions to gently slow down the speed of run-off water while sieving the soil and the 1.5 km road works of Maai Mahiu and Longonot roads at a cost of 5.5 million.
The proposed grading, murraming and installation of culverts in Manera Banda Road in Lakeview Ward, Naivasha Sub-County was also handed over to the Contractor.
The scope of work for the Kshs. 2 million project will include backfilling and installation of culverts.
The department also plans to hand over the proposed construction of 7 motorcycle sheds at Ndabibi in Naivasha Sub-county.
The County government of Nakuru through the leadership of H.E Susan Kihika has continued to open up access roads with the aim of scaling up the road network.
Governor Susan Kihika is committed to ensuring that the ambitious plan which involves grading, dozing and drainage works is done within set timelines.
Also present was Lake View MCA Alex Mbugua.