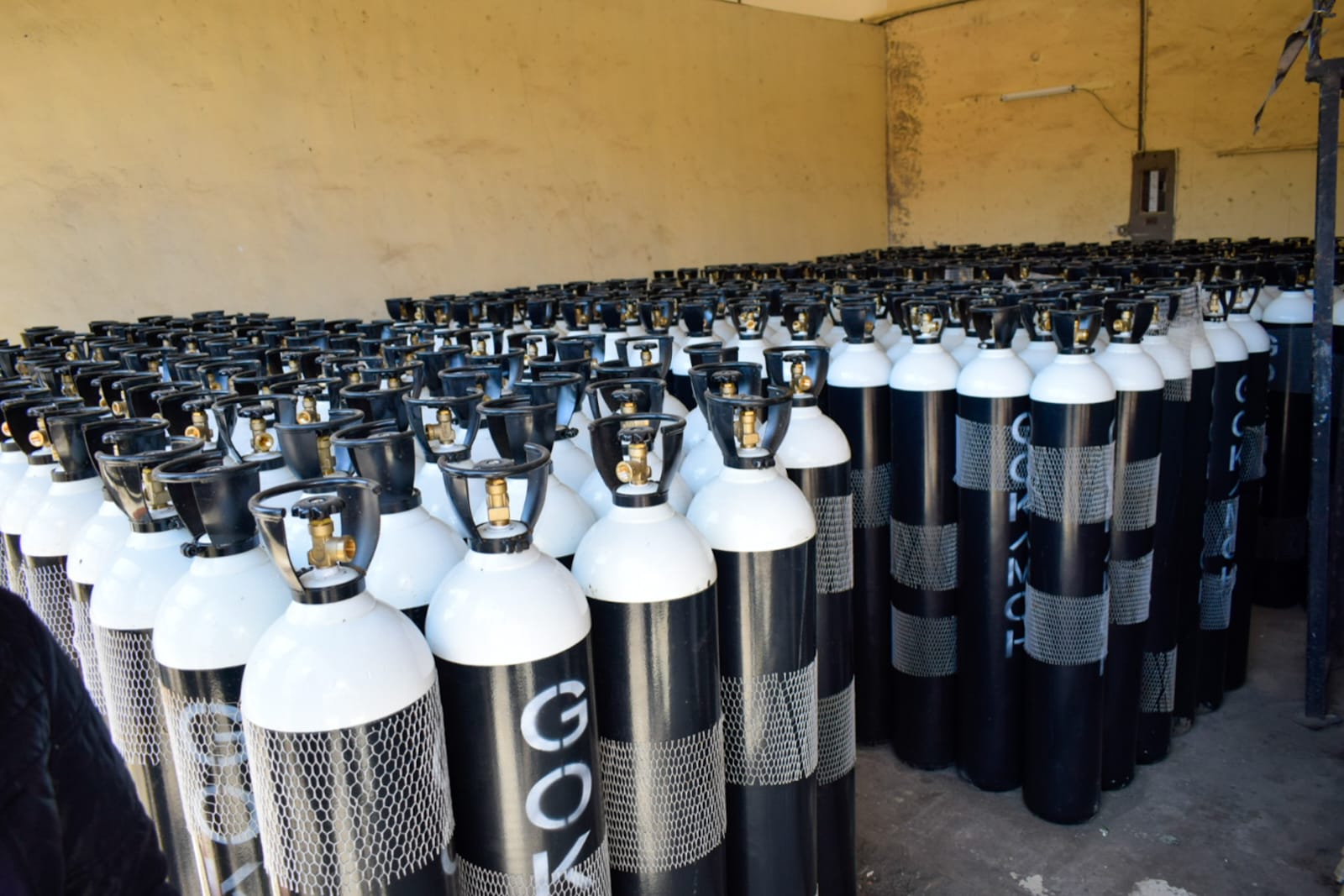 Nakuru County Receives 695 Oxygen Cylinders to Enhance Healthcare Access and Quality
Written by Ruth Magak
Nakuru County has received a generous consignment of 695 oxygen cylinders from Amref through the Ministry of Health.
This initiative, spearheaded by the visionary administration of H.E. Governor Susan Kihika, signifies the remarkable collaboration between development partners and the National Government.
The portable and versatile cylinders can be used in ambulances for patients requiring dialysis and can also be utilized at the bedside for critical care.
The Nakuru County Referral and Teaching Hospital, being the highest consumer of oxygen, will receive substantial support with reduced referrals as it currently utilizes around 500,000 litres per day due to the high number of referrals.
The CECM Health, Ms. Jacqueline Osoro said the consignment will be distributed to 12 peripheral health facilities, including 9 level 4 and 3 high-volume level 3 facilities.
The primary objective is to enhance access to primary healthcare services and ensure better healthcare outcomes. It is worth noting that oxygen has now become an essential drug, and we have learned valuable lessons from the COVID-19 pandemic.
Jacqueline Osoro has further instructed that the cylinders will be branded and labelled with a unique identifier for Nakuru County and the health facilities receiving them.
"We extend our heartfelt gratitude to Amref, the Ministry of Health, and all our partners for their invaluable support," she said.
The Chief Officer for Medical Services, Dr John Murima who was also present said the initiative reflects our commitment to responsible resource utilization, as we strive to improve the quality of service delivery and establish sustainable healthcare outcomes.