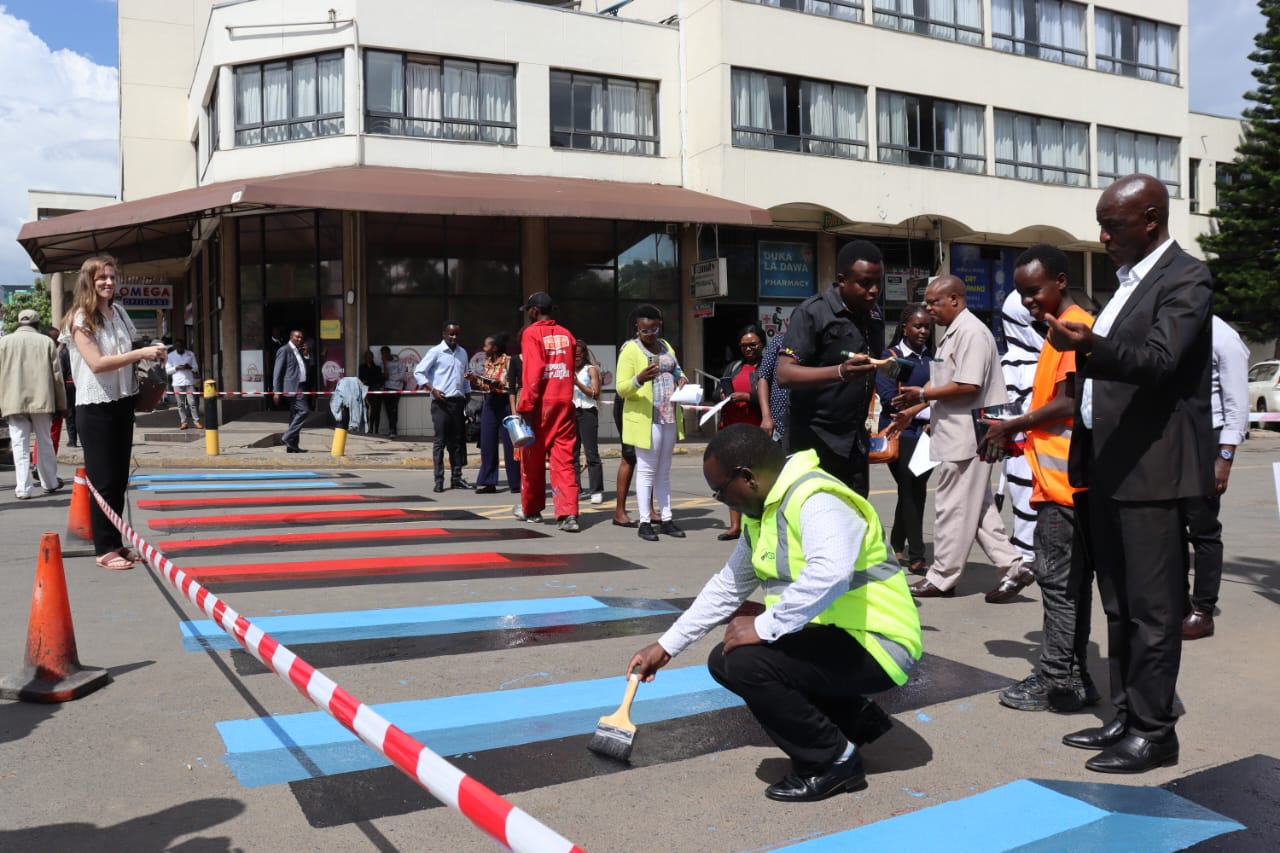 Nakuru City management together with partners conducts Road Safety Campaign in the city
Written by Nancy Naholi
Nakuru City Management in collaboration with UN-Habitat and ITDP Africa today conducted a road safety campaign workshop that brought together various stakeholders including Government officials, private sectors and NGOs.
The workshop focused on addressing the high rate of road accidents in the City which has been a major concern for the safety of residents.
Participants highlighted various insightful experiences and road safety interventions that would promote a safe, inclusive and sustainable mobility system in the City such as provision of proper road signages, improving road infrastructure, enforcing traffic rules and regulations, and creating awareness campaigns on road safety.
The City Board under the leadership of H.E Governor Susan Kihika pledged to work collaboratively with relevant stakeholders to ensure that road safety measures are integrated into their operations, particularly in the transport sector.
The UN-Habitat representative Yuki Takada commended H.E Governor Kihika's Administration for taking the initiative to address road safety, emphasizing the importance of collective efforts in addressing road accidents and improving the safety of all road users.
The team afterwards proceeded to the streets for the activation campaign, which involved demonstrating safe driving practices and spreading awareness messages on road safety to drivers and pedestrians. The exercise also included the distribution of road safety materials, such as reflective stickers and flyers.
The workshop concluded with a call for action to all stakeholders to work collaboratively towards implementing road safety measures, with a focus on educating and sensitizing the public on the importance of safe road usage.
Also joining the UN Road Safety Campaign Activation was the City Board Vice Chair Jepta Rono, Chief Officer Disaster Management Alice Ncece, Senior Officials from National Transport and Safety Authority(NTSA), Kenya Urban Roads Authority (KURA), Kenya Red Cross, Kenya Institute of Planners(KIP), Nakuru Creative Cities Sector Working Group, City Board technical officers among others.