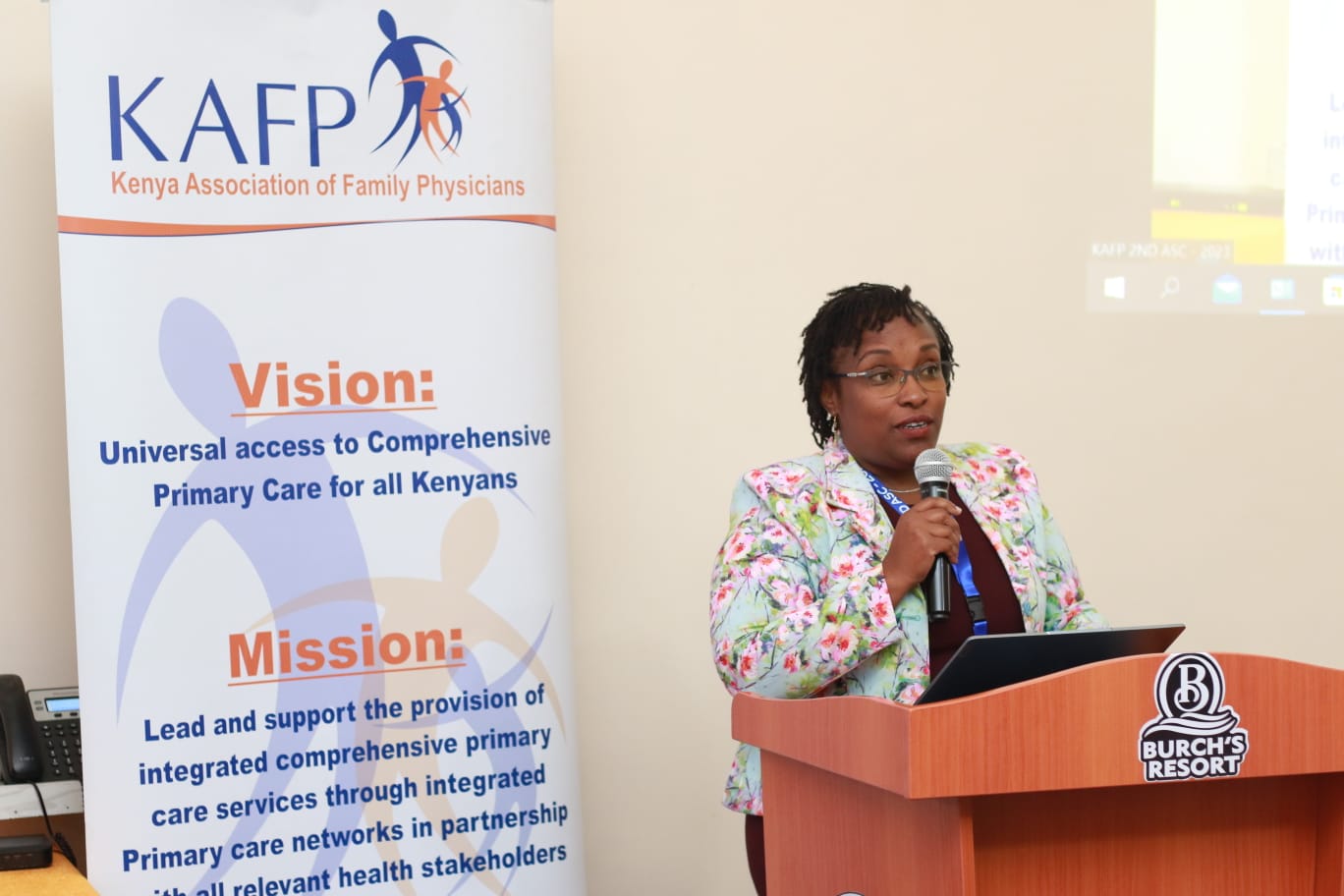 Nakuru County Leads the Way in Revolutionizing Primary Healthcare on World Family Doctors Day
Written by Ruth Magak
On this joyous occasion of World Family Doctors Day, Nakuru County takes centre stage as it hosts the Second Kenya Association of Family Physicians (KAFP) 2nd Annual Scientific Conference. The conference, themed "From Strategy to Action: Revolutionizing Primary Healthcare (PHC) in Kenya and Beyond," celebrates the 20th anniversary of KAFP's establishment.
Under the visionary leadership of Governor Susan Kihika, Nakuru County is proud to spearhead the transformation of primary healthcare, emphasizing the vital role of family physicians in providing comprehensive and personalized care.
The County Executive Member for Health, Ms Jacqueline Osoro, attended the conference on behalf of Governor Susan Kihika, highlighting H.E. Governor Susan Kihika's unwavering commitment to supporting PHC in Nakuru County.
Jacqueline noted that Governor Susan Kihika recognizes the significance of family medicine in healthcare and acknowledges the critical role that family doctors play in delivering quality care to patients. Her government is delighted to host this global celebration, underscoring the importance of primary healthcare and its impact on the well-being of the community.
"As Nakuru County takes centre stage on World Family Doctors Day, I want to appreciate the pivotal role of family physicians in delivering comprehensive and continuous care to individuals of all ages, genders, and backgrounds," read part of the Governor's speech.
Dr Elizabeth Wangia, the Kenya Director for Healthcare Financing at State Department for Medical Services, echoed the need for increased investment in family physicians. She emphasized the importance of building a critical mass of family physicians who can spearhead PHC initiatives.
Nakuru County, known for its dedication to excellence, boasts one of the finest family physicians, Dr Joy Mugambi. She serves as the County Director for Health Administration and Planning, the Chairperson of KAFP, and a member of the Kenya Health Human Resource Advisory Council. Her vast experience and expertise make her a leading figure in the advancement of PHC.
Dr Mugambi, in her keynote address, expressed her gratitude for the exceptional platform provided by the Annual Scientific Conference to exchange ideas and explore innovative ways to transform PHC, ensuring that Nakuru County remains at the forefront of healthcare excellence. She emphasized the need to revolutionize primary healthcare in alignment with President H.E. William Ruto's health agenda.
Dr Mugambi pledged the commitment of family physicians to deliver the promise of a robust PHC system, supporting Universal Healthcare Coverage (UHC). "This commitment aligns seamlessly with Nakuru County's priorities under the leadership of Governor Susan Kihika," she reiterated.
With a steadfast commitment to Universal Healthcare Coverage, Nakuru County and its exemplary family physicians are poised to shape the future of primary healthcare in Kenya and beyond.