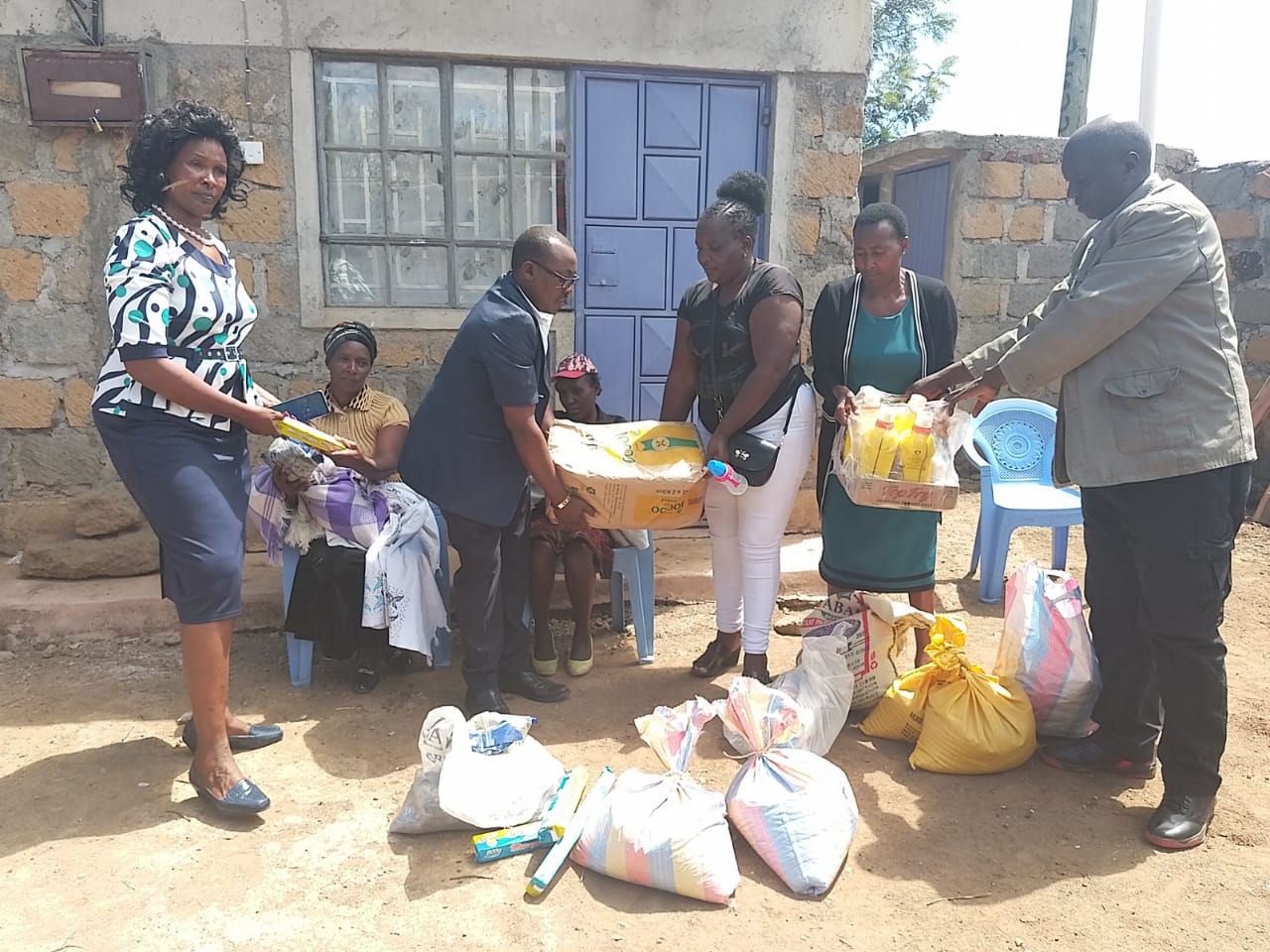 Nakuru County comes to the rescue of Nelly Njeri, a victim of Ol Jorai disaster
Written by James Munyua
When flash floods swept through several villages in
Ol Jorai, Eburu Mbaruk ward in the outskirts of Gilgil town in March 2023, Nelly Njeri and her 8 children were among those who survived the ordeal.
Njeri who was at the time nursing her 3-month-old twins, was left homeless and with her husband deserting the family, she had only the well-wishers to come to her rescue.
A good Samaritan Salome Wangongu heard her story and has been hosting Njeri and some of her children including the twins at her home in Ngema village on the outskirts of Gilgil town.
According to Wangongu, the flash floods left the family devastated and in dire need of help and rescue from the situation.
"I volunteered to stay with her although I am not well off myself because as a mother I understood the situation she was in. I have tried my best to provide her and her twin with the necessary care," Wangongu said.
However, she has faced different challenges with scarce resources and one of the twins being unwell.
Disaster Management officer John Muchai said Njeri was one of the victims identified for humanitarian assistance by the County Government of Nakuru and World Vision during the Ol Jorai disaster.
The team however could not trace her later as she relocated from the area.
"The disaster that hit that area was massive and something we have not seen before, many people were displaced and some lost their lives. We had an elaborate plan for humanitarian assistance in collaboration with World Vision including the Njeri case.
Muchai added that the foodstuffs delivered to her will not be the end as the county has made plans for her to be taken to the hospital for specialized medical attention for her and one of the twins.
Njeri thanked Governor Susan Kihika's administration for coming to her rescue and is hopeful that her twin will recover. She has further requested for more help to take care of the other children.
Officials from the Directorate of Political Affairs Ms Jane Simita and Peter Kangethe who joined the team said H.E Governor Susan Kihika is concerned about the welfare of her people and will do her best to address them