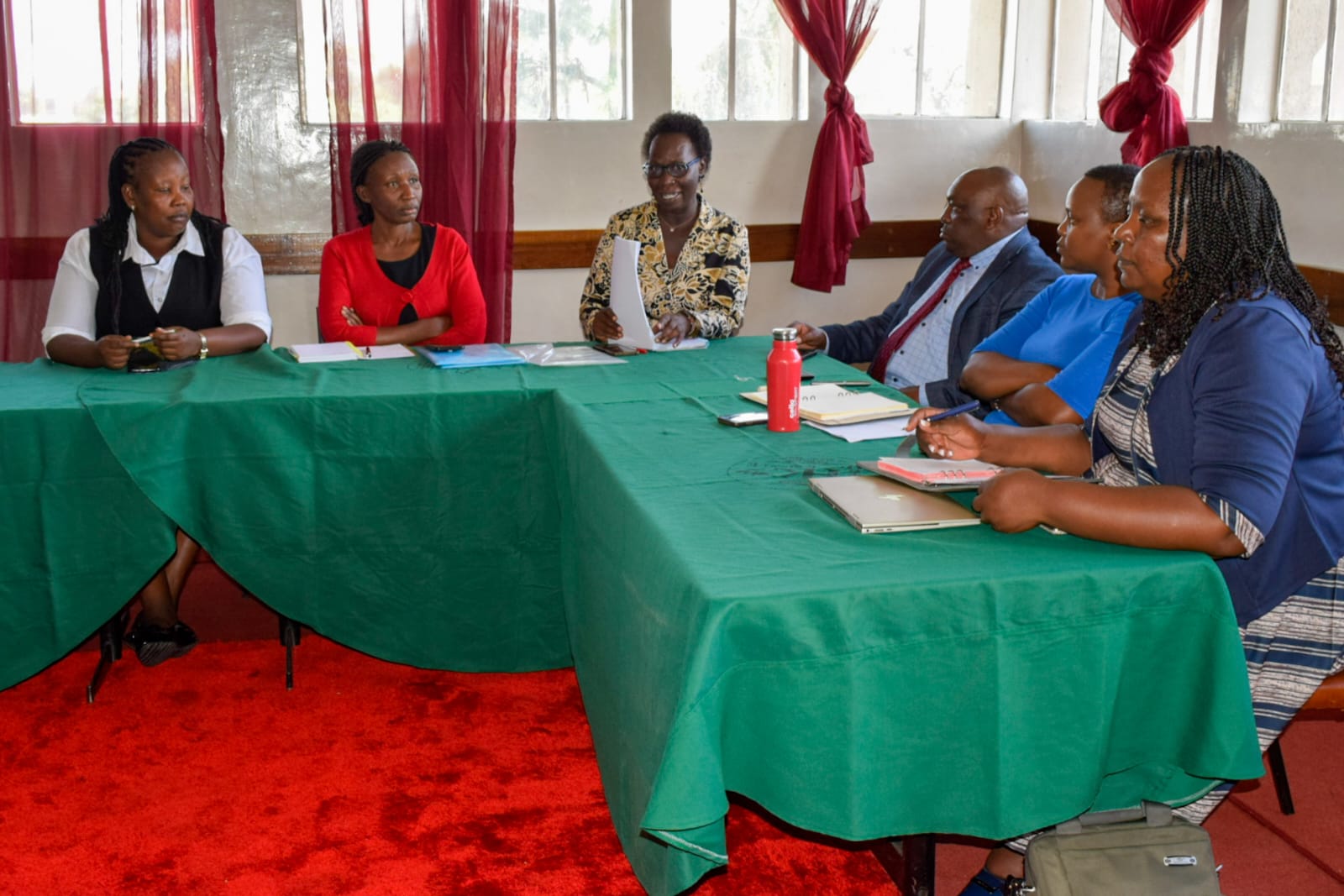 Nakuru Takes a Proactive Stance to investigate the Link between Cosmetics and Cancer
Written by Danson Karanja and Ruth Magak
Scientific researchers have raised concerns about the potential links between cosmetic products, such as dyes and relaxers, and the increasing prevalence of cancer cases, especially among women over 15.
Recognizing the need to address this critical issue, the Department of Health in collaboration with the Kenya Medical Research Institute (KEMRI) has embarked on a comprehensive research project to investigate the impact of cosmetic products and their potential links to cancer, with the ultimate goal of implementing effective interventions for cancer prevention.
Yesterday, the County Executive Committee Member for Health, Ms Jackline Osoro, had a highly productive consultative engagement with the Deputy Director of the Centre for Community Driven Research (CCDR) at KEMRI, Dr Esther Matu.
The research project aims to delve into the potential relationship between cosmetic products and the rising incidence of cancer cases. Specifically, the study will focus on the effects of cosmetic tools, such as dyes and relaxers, on individuals in Nakuru, with a particular emphasis on women over the age of 15.
By comprehensively analyzing the composition of cosmetic products and their potential carcinogenic effects, the research team aims to provide concrete evidence to guide policy decisions and shape public awareness campaigns.
According to Dr Esther, one of the fundamental principles of this research project is community-driven research that will actively involve the community in the research process, empowering individuals to take charge of their health and well-being.
"We endeavour to have meaningful engagement and collaboration with local volunteers as we raise awareness, educate, and promote responsible cosmetic practices among the community members in Nakuru through this research project," she said.
Chief Officer for Public Health, Ms Alice Abuki said that this knowledge will guide the development of effective interventions, regulations, and public health campaigns to minimize the potential cancer risks associated with cosmetic products.
The forum also included the active participation of Dr John Murima, Chief Officer for Medical Services, who awaits the findings of this research project that will serve as the foundation for evidence-based recommendations on safer cosmetic practices in Nakuru.
We invite you to join us on this transformative journey toward promoting safer cosmetic practices and preventing cancer in Nakuru.