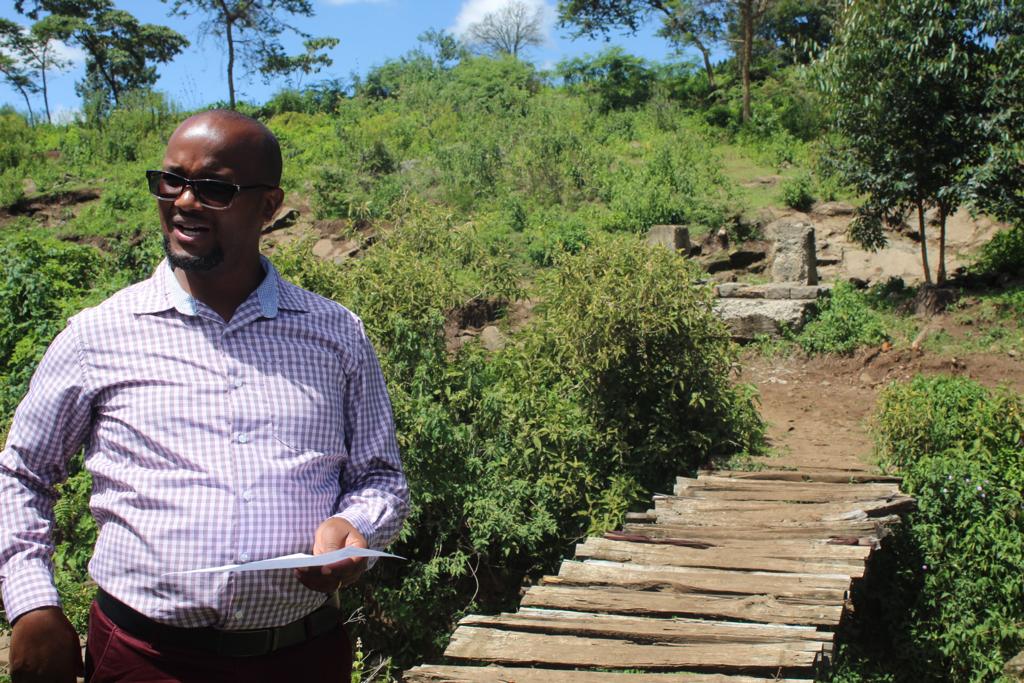 Infrastructure projects continue to take shape in Nakuru County
Written by Nancy Kihara
The Department of Infrastructure has handed over the proposed construction of Nyamarutu-KITI drainage system in Menengai Ward, Nakuru East Sub-County to the contractor.
The construction of the 500 metre drainage system will reduce the overflow of water by installing culverts and a lined drain.
The site handover was witnessed by the County Infrastructure Executive Eng. Michael Kamau.Engineer Kamau also inspected the ongoing comsteuction works of Kapsawe bridge in Mauche ward.
Phase 1 of the project, which is 100 percent complete, included site clearance (heavy bush clearing), excavation in soft, concrete beam guardrails, and reiforcement and concrete works.
Ongoing works include the installation of gabions to slow down the speed of run-off water while sieving the soil it carries and formation of large aggregates of stones on the sides of the bridge to evenly spread the imposed loads.
To create a safe, reliable, and permanent bridge structures, Engineer Kamau also assessed the 2.5 meters deep by 3 meters wide Lare footbridge that connects residents of Lare and Kihingo to Social amenities.
He assured the residents that the department would come up with estimates for the bridge and later on include it in the KRB projects for the next financial year.