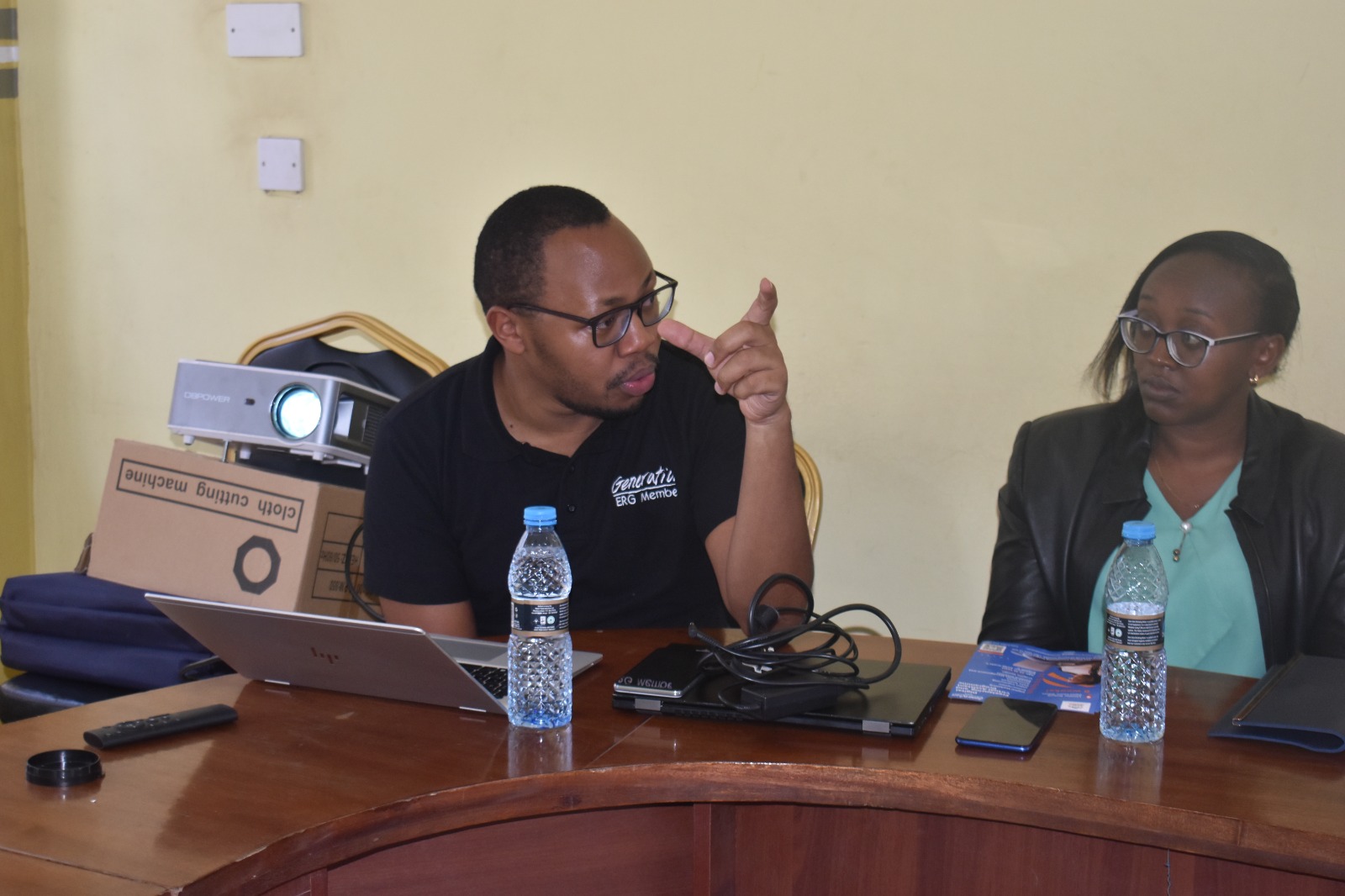 Digital freelancing training for Nakuru County youth gears up
Written by Niva Kimtai
Nakuru County Government in collaboration with Generation Kenya has continued to open up job opportunities to the youths of Nakuru County through online work.
The youth undergo a thorough 8-week training on digital freelancing and virtual assistance through which they gain skills and knowledge on online work.
The training covers, transcription, video captioning, annotation, Social Media management, content creation, and graphic design.
Over 400 youth have so far been trained in the digital freelancing program at Shabab ICT hub in Shabab Ward Nakuru Town West Sub-county, since its inception on March 2022 with the majority earning between Ksh 500 to 117,500.
Speaking during a meeting with officials from Generation Kenya, the County Executive Member for ICT Zipporah Ngugi noted that the program is in line with the Governor's manifesto on ICT, innovation and job creation for youths across the county.
The CECM added that the training will also allow more youths to get engaged, hence curbing them from indulging in drug abuse, and criminal activities and instead being productive and having decent earnings.
To ensure that all the youth in the county become digitally literate and acquire these skills, the administration is looking forward to working with Generation Kenya and other partners to cascade the same program to the other ICT hubs in the County.
Nakuru County Government has seven ICT hubs including Shabab, Menengai, Rongai, Kuresoi South, Njoro, Kagoto, and Subukia, and will construct more ICT innovation hubs in the remaining sub-counties to provide room to train youth on opportunities available online, establish linkages, technology, innovations, and research communities for knowledge sharing, technology transfer and development of innovative local solutions. This is in fulfilment of the governor's pledges to the people of Nakuru County.
At the moment the training continues at Shabab Ict HUB and the administration in partnership with Generation Kenya is calling upon Nakuru County youths aged between the ages of 22 to 35 to apply and grab this golden opportunity. The next cohort training is set to take place in the month of June 2023 and the registration is ongoing. For more information visit Shabaab ICT Center in Shabab ward, Nakuru West Sub County opposite Empolos Hotel, or apply directly via the link.
Program application link: https://genrecruiting.generation.org/welcome?country=21&program=420&location=11458
Location pin: https://maps.app.goo.gl/xQ9shvFJuYXShgeQ8