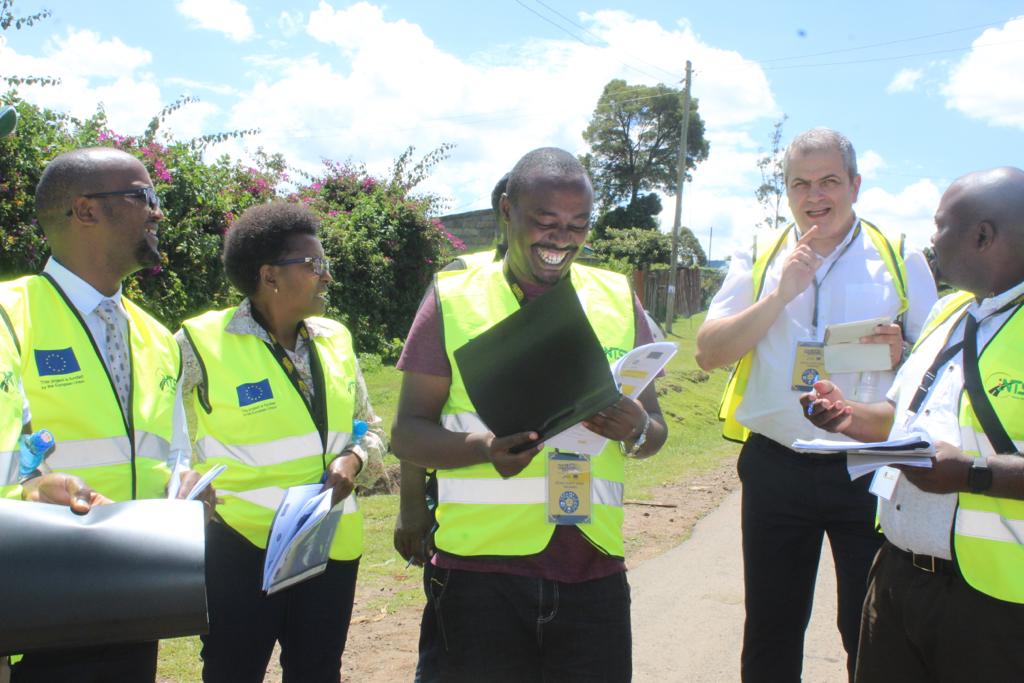 Nakuru safety audit inspection of Nakuru-Dundori highway
Written by Nancy Kihara
Road safety measures are aimed at reducing the risks of all road users from being involved in accidents.
Infrastructure CECM, Eng Michael Kamau joined a team of trainers in a road safety audit site inspection of the Nakuru-Dundori highway to identify potential safety hazards within the road that could affect road users and formulate recommendations for mitigating these hazards under the Usalama Barabani Program.
The "Usalama Barabarani" program is an initiative funded by the EU in collaboration with NTSA that is aimed at enhancing road safety awareness to reduce the number of deaths through accidents.
The site visit is part of a 3-day workshop program by NTSA to equip road stakeholders within the county with skills and knowledge that will allow them to become certified road safety auditors and carry out safety audits within the country.
Some of the observations made on the road during the audit will be improved and worked on including the provision of a bus stop, pedestrian walkway, elaborate signage, pedestrian crossing and installation of street lights.
Road safety audit will improve awareness of safe design practices by all concerned in road design, construction and maintenance.
Training, capacity-building, awareness-raising and incentives are all necessary to minimise human error and improve safety standards.