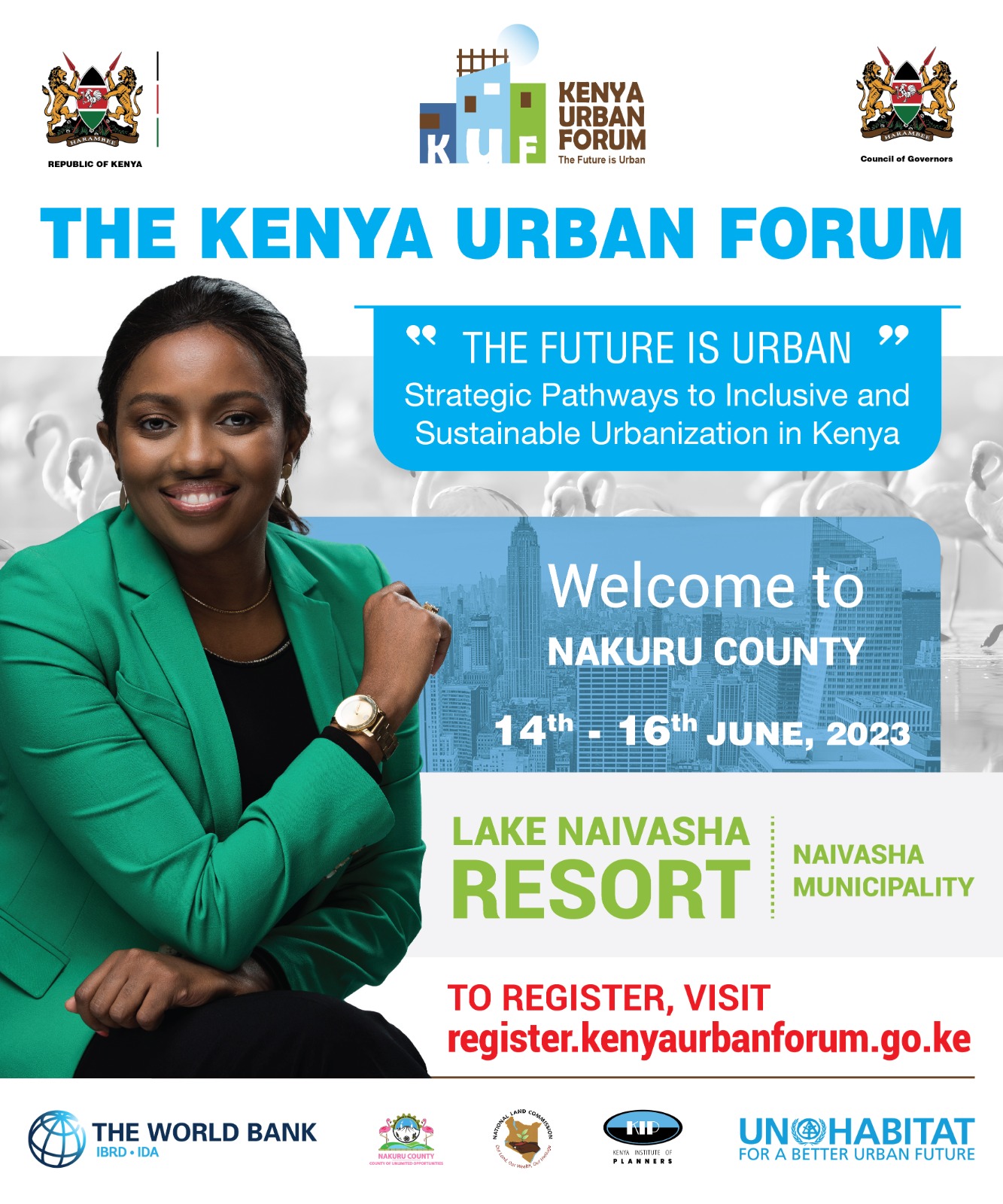 Preparations in high gear for the first-ever Kenya Urban Forum to be held in Naivasha
Written By Annette Njoroge
The County Government of Nakuru in collaboration with the State Department for Housing and Urban Development will host the First Ever Kenya Urban Forum (KUF) in Nakuru this June. The official opening will be graced by H.E President Dr William Ruto at Lake Naivasha Resort in Naivasha Sub-county.
Under the theme dubbed "The Future is Urban; Strategic Pathways to Inclusive and Sustainable Urbanization' the forum will bring together key players to discuss fast-tracking inclusive and sustainable urbanization in Kenya.
KUF is expected to bring together more than 5000 guests in Naivasha Municipality. Having hosted a batch of International and National events such as Devolution Conference 2017, World Rally Championship, UN Environment and UNESCO clean up among other major events. This makes Naivasha, Nakuru County an ideal venue to host KUF.
Governor Susan Kihika has thanked the State Department for the Department of Housing of Urban Development for picking Nakuru as the ideal host for the event. Nakuru has been upgraded to a City with a highly growing track record in Africa and the fourth in the world according to the UN. Governor H.E Susan Kihika affirmed that discussions during KUF would build a framework for World Urban Forum talks to be held later in the year. The Governor has urged the people to register and be part of the urban transformations.
Naivasha Deputy County Commissioner Kisilu Mutua expressed approval of Naivasha as a great choice for the event. He assured the KUF technical committee chaired by engineer Njenga, he was up to task in ensuring the forum was held without any hitches.
The event will have a hive of activities from exhibitions, debates, discussions and speeches from keynote speakers.
The forum will place Nakuru as a beacon of success in Urban Planning. Nakuru County has achieved outstanding performance in sustainable governance and Urban Management. The forum will, also offer an opportunity for investors to explore tourist destinations and countys unlimited resources. Nakuru will also experience a robust boost to the business community as Nakuru sets on generating its revenue.