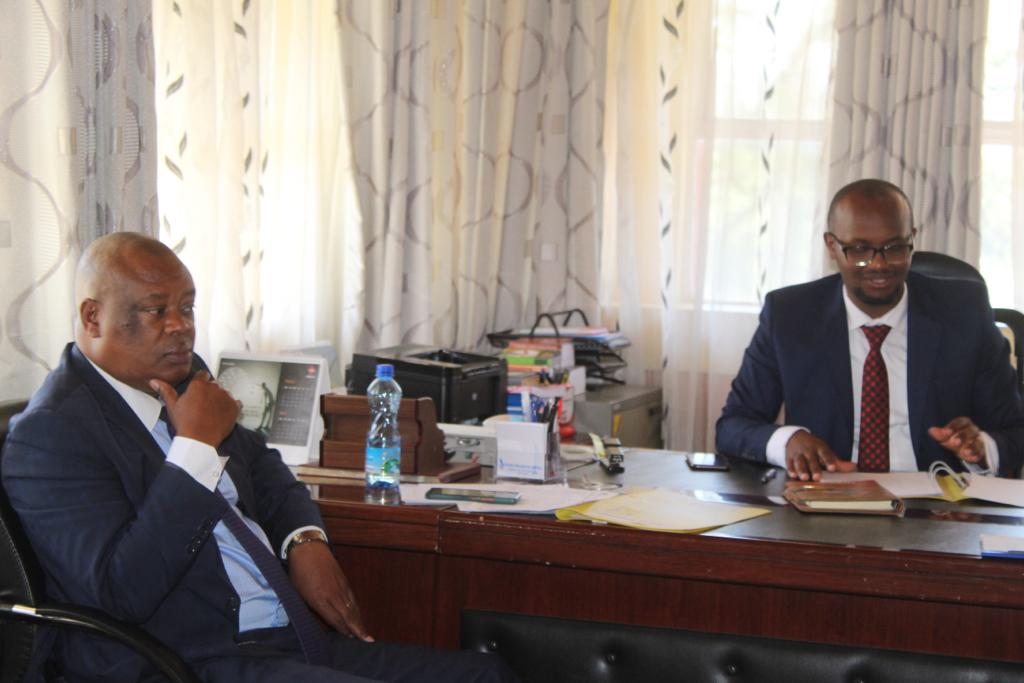 Roads Committee meets Post-Crash-Care organizations within Nakuru County
Written by Nancy Kihara
The County Government of Nakuru through the County Transport and Safety Committee has been at the forefront of promoting their commitment to saving lives and improving road safety in the City.
To help reduce response distance to accident scenes and well-known black spots, Infrastructure CECM, Eng Michael Kamau through the roads committee has today met organizations that have been effective and efficient in coordination and resource mobilization of emergency response service provision in Nakuru county.
One of the organizations "Nurse in Hand", is a platform who have paramedics in an equipped Emergency Roadside Care Center with evacuation equipment and medical supplies at a strategic interval along the Naivasha highway.
They use emergency motorcycles kitted with sirens, to transport Paramedics and life-support medical supplies to the accident scenes.
Racheal Maru, who also owns a community-based organization "Care community-based organization" is a first responder in Sachangwan to Mau summit.
"To combine efforts and be part of the multi-sectoral solution in saving lives on our roads, we want all patterns on board so that we can see what they are doing. I would urge the organizations to share their proposals with us to be incorporated into the committee," noted Eng Michael.
Nakuru County Magistrate, Elizabeth Juma who was also present in the meeting noted that through her office she will sensitize Officers who will help change road user behaviour.
The committee also selected sections along the roads with safety concerns which include the maintenance of Solai road, pothole patching on the main Nakuru-Nyahururu highway (along Kunste, Ngashura, Bahati, Maili Sita, parking of trucks on the carriageway at Salgaa and Kikopey as well as fading of painting on the Bumps and markings on the roads, for the immediate consideration by Kenha as the issues are domiciled on their roads.
Present was NTSA Rift Valley Regional Manager Joseph Gichohi, Assistant County Commissioner Abraham Chepkech, County Commander Representative Wilson Nduati, Coordinator Health Infrastructure, Gerald Maina and Central Rift Matatu Association Chairman, Steve Muli.