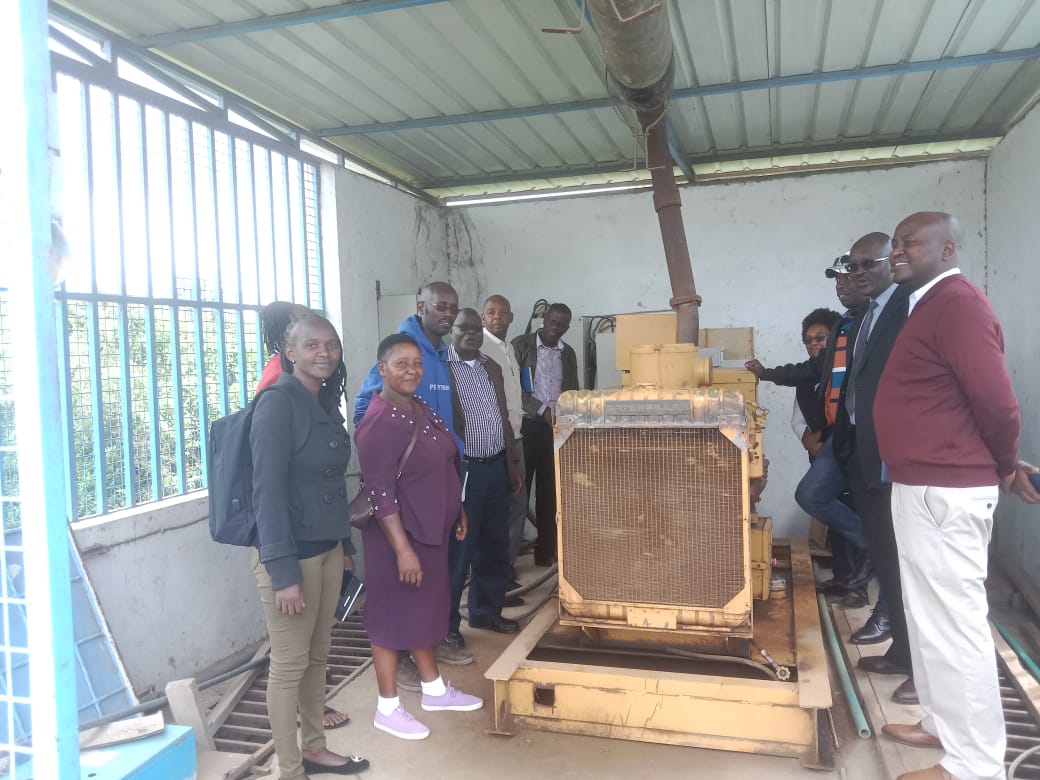 Gilgil Sub-county Hospital: Powering Up for Enhanced Healthcare Delivery
Written by Barbra Kibichii and Ruth Magak
Gilgil Sub-county Hospital, a leading level 4 healthcare facility in the county, is gearing up for a significant transformation with the installation of a new and robust 3-phase 250KVA generator.
This upgrade, estimated to cost Ksh. 8.3 million, will replace the existing 110KVA generator and address the hospital's persistent power outages.
According to the Hospital's Medical Superintendent, Dr David Kuria, these outages occur around three days a week, lasting for 1-2 hours per day, interrupting seamless service delivery in essential service points like theatres, and mortuary among others.
One of the notable advancements at Gilgil Sub-county Hospital is the full implementation of the Electronic Medical Records (EMR) system. The Outpatient Department, along with other crucial modules in the inpatient department, operates efficiently through this automated system. However, power outages have been a hindrance to the seamless functioning of the EMR system, causing delays in medical record management and patient care.
This generator upgrade will not only strengthen the hospital's infrastructure but also enhance patient care and better service delivery. With the seamless functioning of the EMR system, medical personnel can access accurate patient information promptly, enabling them to make informed decisions and provide personalized care.
Patients will benefit from reduced waiting times, improved coordination among healthcare providers, and enhanced overall healthcare experiences.
The upgrade aligns seamlessly with the healthcare agenda set forth by Governor Susan Kihika, who envisions an efficient, accessible, and patient-centred healthcare system for the community.
Gilgil Sub-county Hospital is poised to become a beacon of excellence in healthcare service delivery through its commitment to embracing technology and investing in reliable power supply infrastructure demonstrates.