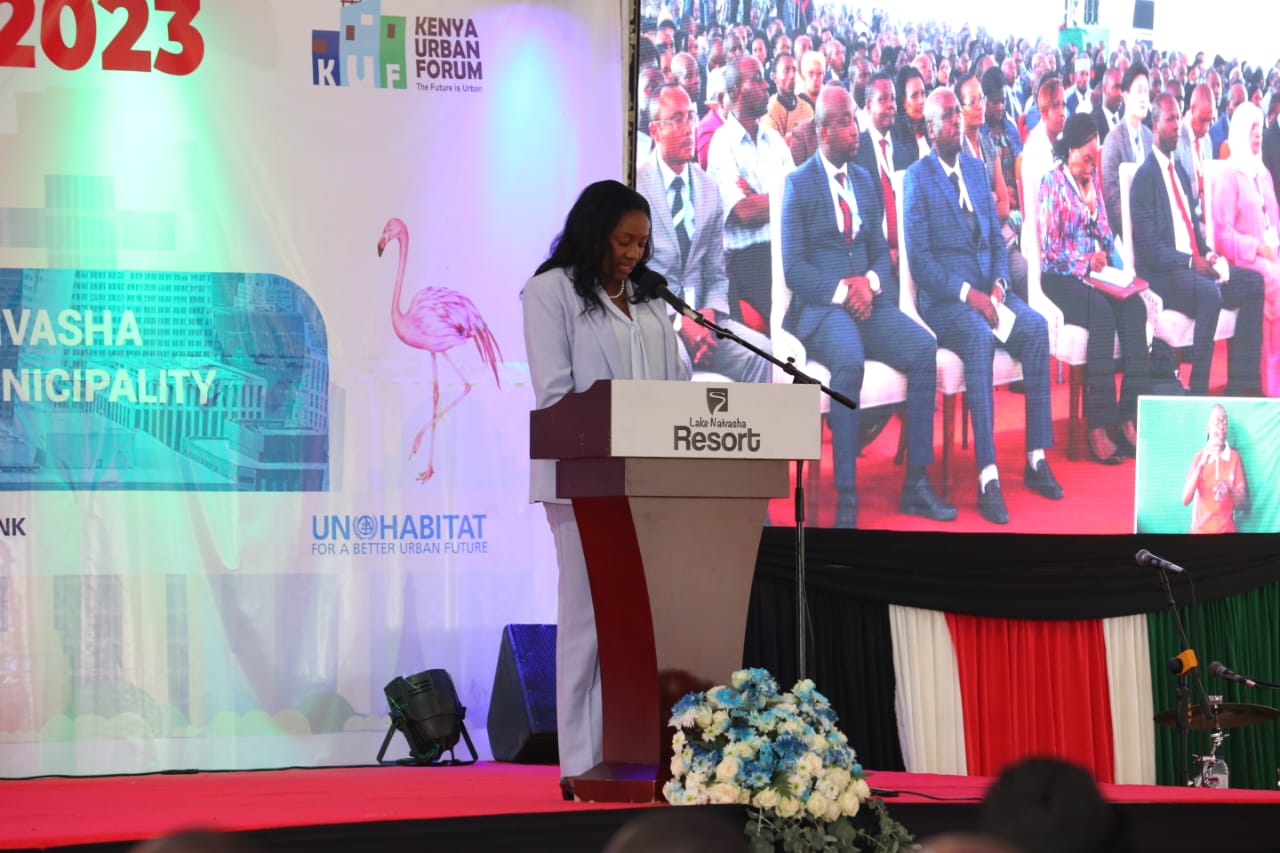 Nakuru County to implement an elaborate public transportation master-plan
Written by James Munyua
Nakuru County has embarked on a public transportation master plan that will enhance connectivity between the city and other urban centres.
The master plan will seek to link the Airport -Road -Railway and non-motorized transport by constructing missing links within urban centres.
The completion of Lanet Airport which is being undertaken by the national government will be a major boost towards the county's mobility plan.
Speaking when she joined President William Ruto during the official opening of the first Kenya Urban Forum (KUF 2023) in Naivasha Sub-county, Governor Susan Kihika implored the national government to assist the county in the implementation of the plan.
"Urban mobility is a crucial factor in any city or urban centre. My administration is highly grateful for your commitment towards the completion of Lanet Airport which forms a central access of our mobility plan. We sincerely seek your help towards developing this master plan," the Governor said.
She further revealed that Nakuru County has rolled out a six-point agenda that is integral to addressing
challenges as well as promoting livable and sustainable urban areas and cities.
The first-ever Kenya Urban Forum brings together urban stakeholders to share a common urban development vision that addresses the challenges facing cities, municipalities, towns and market centres in Kenya under the theme "The Future is Urban."
The three-day event has been organized by the State Department for Housing and Urban Development in collaboration with the World Bank, United Nations Human Settlements Programme (UN-Habitat), National Land Commission, Council of Governors of Kenya (CoG) and the Kenya Institute of Planners (KIP).
Nakuru has made tremendous steps towards urbanization with three chartered municipalities—Gilgil, Naivasha and Molo while three others; Maai Mahiu, Njoro and Mau Narok are on the roadmap to being municipalities.
The County has also proposed Subukia, Kabazi, Amallo, Mwisho wa Lami, Bahati and Elburgon as townships.
But with urbanization, the county continues to face challenges such as unplanned settlement, low infrastructure investment, rising insecurity, and weak institutional capacity to handle those challenges.