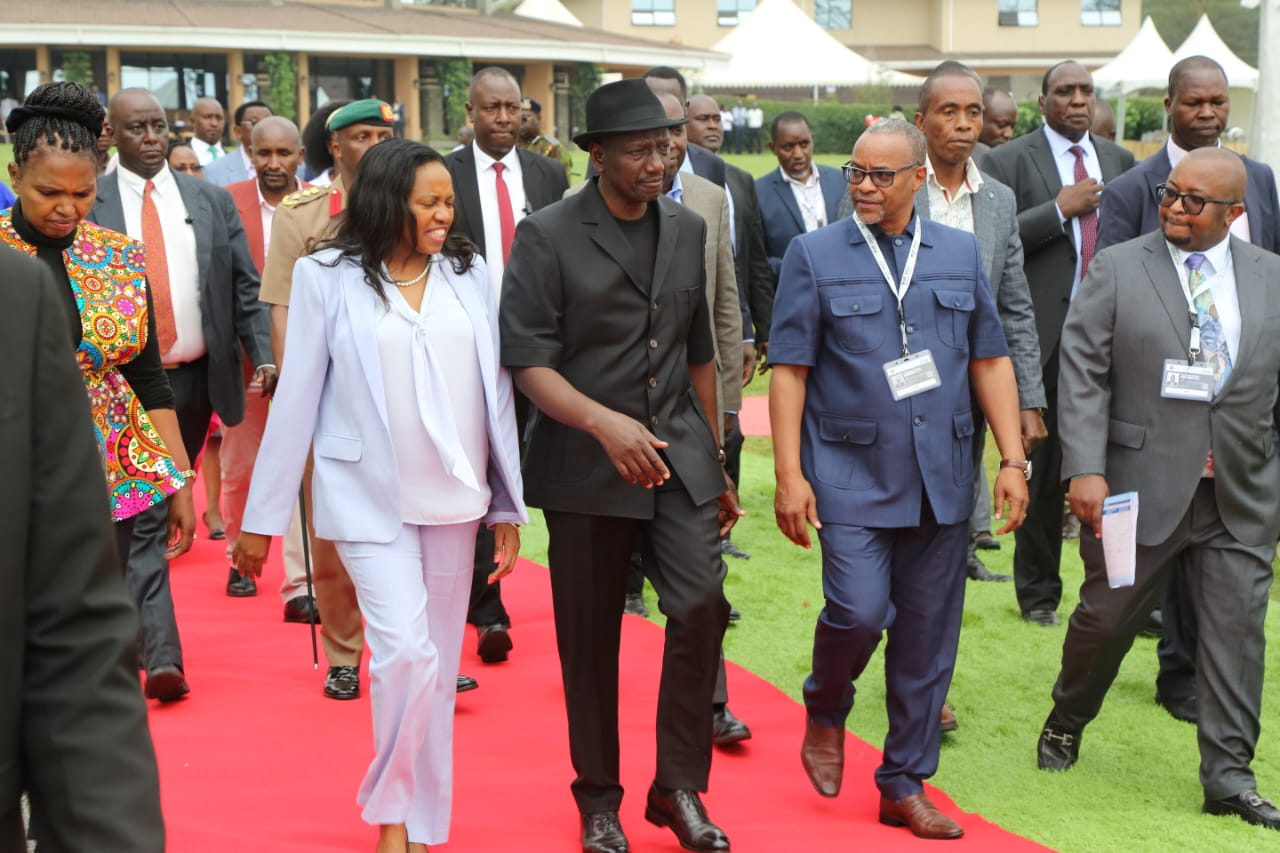 President Ruto launches the First-ever Kenya Urban Forum
Written by Nancy Naholi and Annette Njoroge
H.E Susan Kihika, Nakuru County Governor today joined H.E President William Ruto in launching the Kenya Urban Forum 2023.
The 3-day event that kicked off today has attracted an extraordinary line-up of distinguished keynote speakers among other dignitaries to explore innovative approaches and solution-oriented strategies in enhancing sustainability and resilience in Kenya's urban landscape.
The event themed "The Future is Urban – Strategic Pathways to Inclusive and Sustainable Urbanization in Kenya" will stimulate a wide range of discussions around key strategic points, urban development, urban finance, urban resilience and climate change.
While officiating the forum, H.E the president highlighted an array of contingent issues that have affected the Country's urban setting while calling upon all stakeholders in the built environment to take up the rightful role in devising and exploring innovative approaches and solutions that will materialize in promoting a safe, liveable and equitable urban environment.
The President also launched Nakuru County Spatial Plan which domesticates H.E Governor Kihika's 6-point Urban Agenda that is evident in Nakuru's urbanisation phenomena.
Similarly, the forum provides Nakuru the opportunity to showcase its growth and development, while positioning the City as a key player in Kenya's urban space and on the global map as a City of vibrancy and exploration opportunities.
In her speech, Governor Kihika revealed her administration's commitment to rolling out a comprehensive solarisation program to enhance power supply and security in the County. Cleaning and beautification initiatives and enhanced non-motorised transport systems have also been implemented in efforts to support the localization of Sustainable Development Goal 11 on inclusive and resilient cities and urban centres.
Today's points of discussion focused on addressing challenges in cities, municipalities, towns and marketplaces.
Activities planned for the event include exhibitions, discussions, speeches from key guests, declarations, and demonstrations among others.
Nakuru City being a model urban area within the region, has taken the lead in exhibiting key achievements and urban-focused themes.
The event highlights Nakuru's status as a vibrant urban hub and a County of unlimited opportunities while positioning it as a key player. Nakuru is a beacon of success in urban planning and development with its remarkable achievement in sustainable governance and management of its urban areas.
The forum has been attended by state dignitaries and key stakeholders including the CS for Land, Housing, Transport and Urban Development Zachariah Njeru, UN-Habitat Executive Director, World Bank Senior Officials Principle Secretaries, Governors among other state and county leaders.