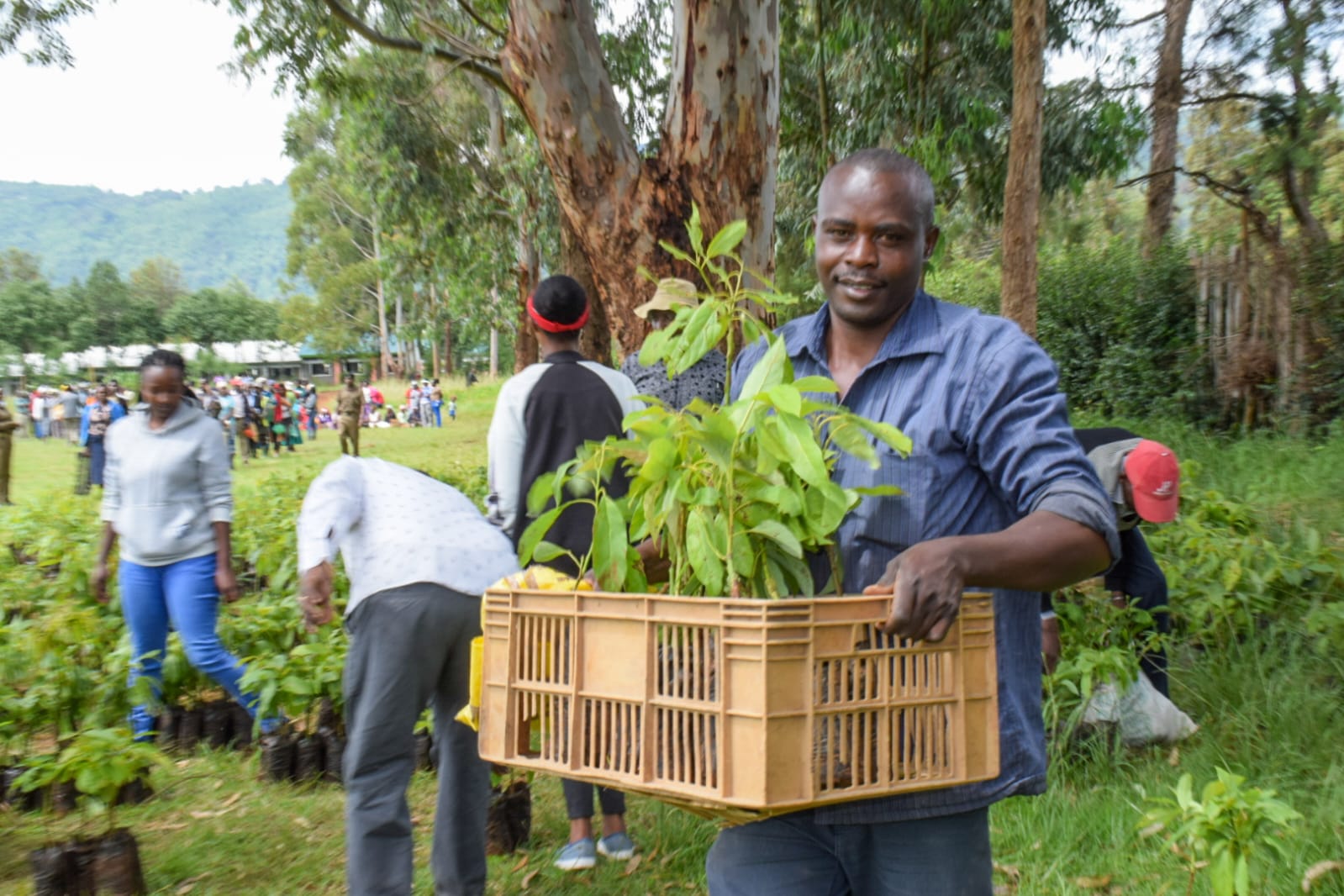 Farmers encouraged to crop diversify to increase income and ensure food and nutrition security
By Mercy Kihugu and Doris Nyang'ara
The distribution of 12,801 avocado seedlings in Subukia Ward by the Department of Agriculture has been successfully completed, benefiting more than 800 local farmers.
Agriculture Chief Officer Kibet Kurgat led the exercise, accompanied by Isabella Makori, the MCA Subukia Ward. They educated the farmers on the significance of crop diversification in increasing income and ensuring food and nutrition security.
Kurgat mentioned that it would take approximately 18 months for the trees to mature and be ready for the market, ultimately boosting the farmers' income.
In addition, the construction of the County Agricultural Integrated Park in Egerton, Njoro Sub-county will enable farmers to aggregate and add value to their produce, further increasing their income.
The administration aims to distribute over 62,800 seedlings throughout the county in the current financial year, benefiting more than 3,743 farmers.
The Chief Officer encouraged farmers to establish cooperatives, as this would grant them greater bargaining power when selling their produce.
"Under the leadership of Susan Kihika, the county will construct water pans across the region and desilt the existing ones, providing farmers with access to irrigation water during dry seasons," he assured.
Furthermore, the county is actively promoting agriculture among school-going students through 4K clubs in schools, which not only improves the nutrition of the pupils but also generates income for the schools.
As a result of these efforts, the county has witnessed a significant increase in avocado farming acreage with an overall acreage of over 5,000 acres.