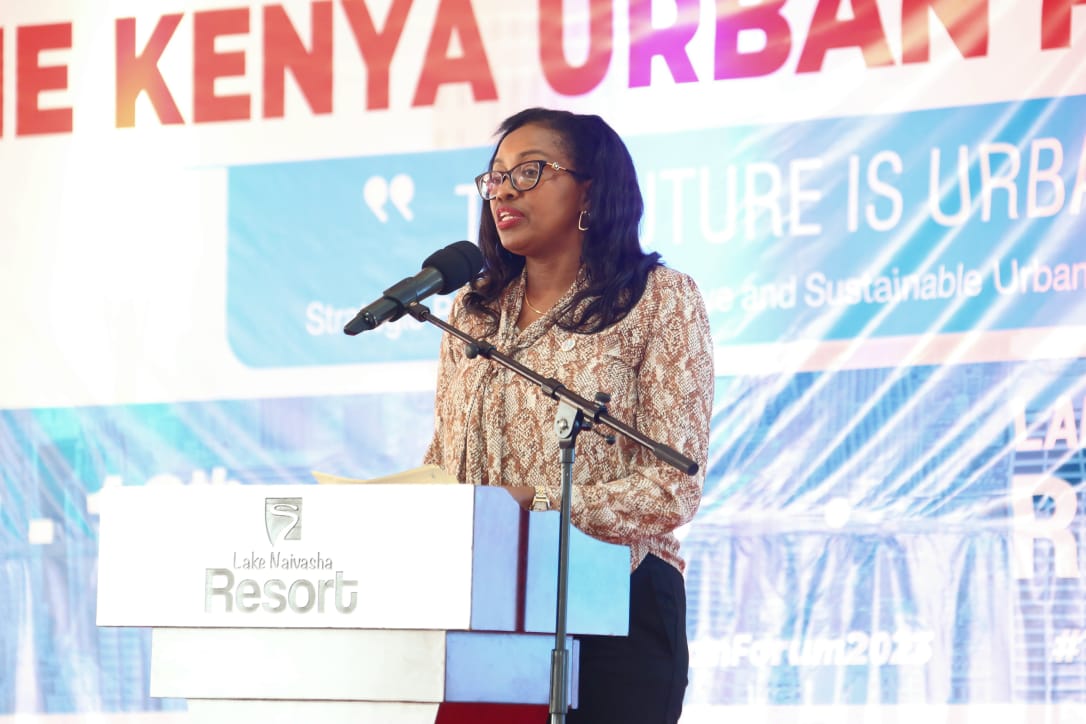 First Kenya Urban Forum closes with the signing of 13 resolutions towards inclusive and sustainable urbanisation
Written by Nancy Naholi
Deputy President Rigathi Gachagua has officially closed the three-day Kenya Urban Forum, with successful discussions and deliberations towards strategic pathways to inclusive and sustainable urbanization in Kenya taking centre stage.
The DP who later witnessed the signing of the thirteen resolutions that emanated from the insights and recommendations gathered in the Forum called on all stakeholders to join hands to ensure the same had been implemented for posterity.
Gachagua observed that the resolutions obtained from the forum significantly speak to the Government's manifesto on promoting dignity and sustainability in urban areas.
Some of the resolutions outlined include the need to review and harmonize the urban sector legislation frameworks, review the Sessional Paper No. 1 of 2016 on the National Urban Development, and develop a roadmap towards Kenya's participation in the 12th World Urban Forum in Egypt among others.
Subsequently, he disclosed that the World Bank has approved Sh45 billion to support 77 municipalities and urban centres, and refugee camps in Kakuma.
"The Forum has been a successful event, bringing together key stakeholders to tackle the complexities of urban development in Kenya, these were sentiments from H.E Governor Susan Kihika while she appreciated the National Government for the immense support and choosing Nakuru as an Ideal destination to host the first edition of Kenya Urban Forum 2023.
Kihika acknowledged that Nakuru has proven to be an ideal destination for important delegations hosting a series of International, National, and Local events including the recent World Environment Day, Devolution Conference 2017, World Rally Championships, and UN Road Safety activation campaign among other similar events.
The forum demonstrated a strong emphasis on the need to address challenges facing urban areas in Kenya among them inadequate infrastructure as a result of rapid urbanization, poor planning, and climate change.
Participants highlighted the importance of effective urban planning in promoting sustainable development, improving living standards, and creating inclusive and resilient cities
The discussions and deliberations at the forum particularly focused on exploring innovative approaches and solutions to address urbanization challenges, such as incorporating technology in urban planning and management, promoting sustainable transportation systems, and creating affordable housing options.
The insights and recommendations generated during the three-day event will contribute to the formulation of effective policies and strategies that will shape the future of urban areas in the country.
The forum equally provided exhibition booths that showcased various urban projects, including new building designs, urban planning initiatives, smart city solutions, and innovative transportation systems.
However, the electric bus exhibit took the day off as it drew the attention of many attendees due to its design and advanced technology.
The bus showcased the significant progress made in electric vehicle technology and provided a glimpse into the future of sustainable public transportation.
Overall, KUF has offered a space for collaboration and networking, allowing participants to strengthen partnerships and explore potential solutions for urban challenges.
The forum was attended by state dignitaries, local leaders, and urban enthusiasts s among other delegates.