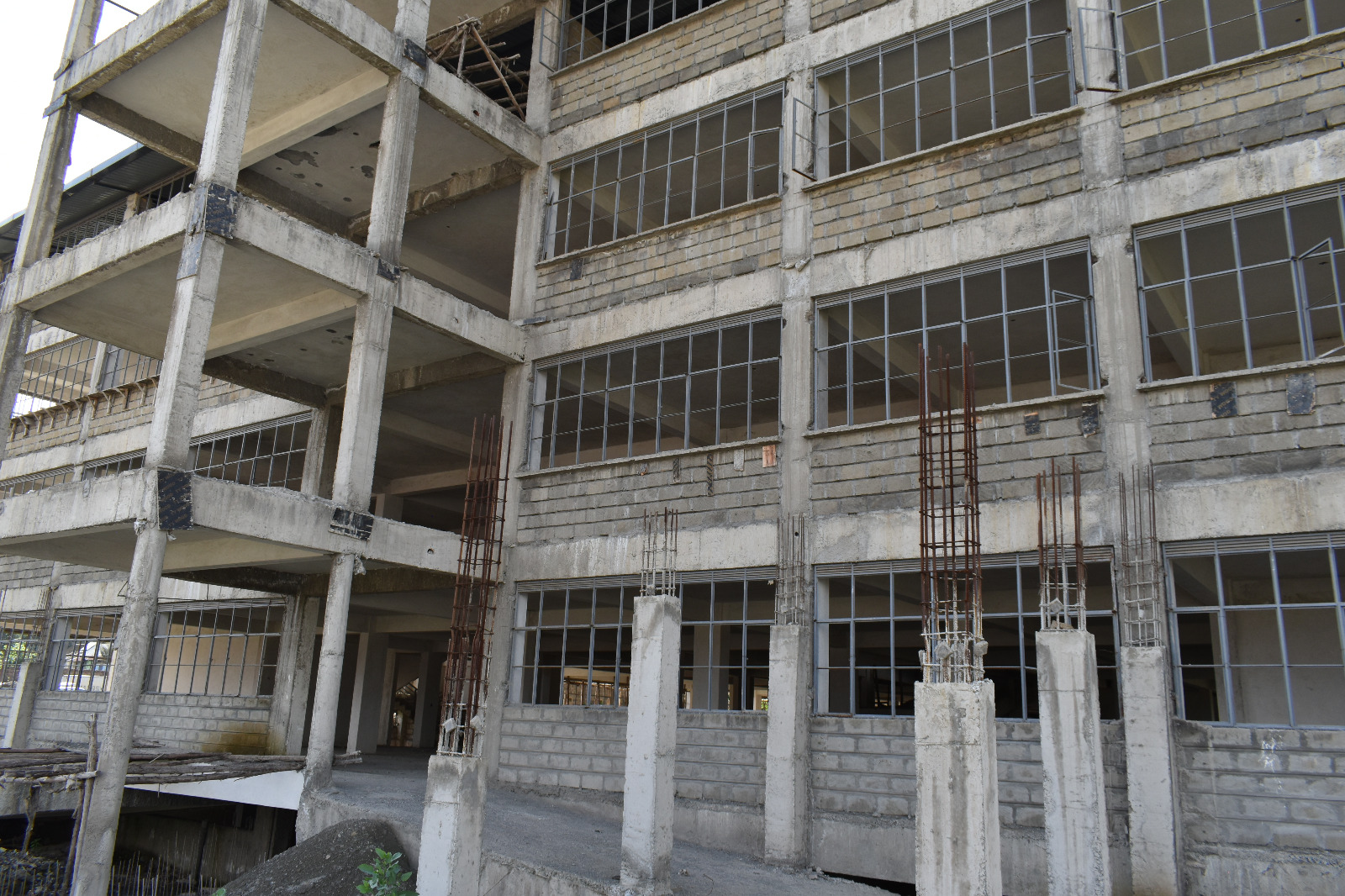 Construction of the 5-storey Ziwani Modern Market at Biashara Ward 70% Complete
Written by Dennis Telewa
Nakuru County traders stand to benefit from a cutting-edge market meant to encourage a positive working environment. The project is located in Bondeni Estate, Nakuru East Sub-county, beside the Old fire station.
County market Superintendent Mr Samuel Maina said the five-story facility will supplement Nakuru's Top Market and Wakulima markets, which are located a kilometre apart in the Central Business District.
He added that by relocating these community amenities, Nakuru will be able to grow and develop in a more orderly manner, and the CBD will be less congested.
A significant chunk of the region is intended to be served by the multimillion project, which is currently 70% complete.
It will support both the county's retail markets and those in its bordering counties since the ultra-modern market is expected to boost regional economic activity.
The modern market is designed to hold up to 1500 traders, with a good assortment of booths on each floor to serve a variety of businesses. The major goals of the market are to create a welcoming atmosphere and to find a solution to the problem of exhibitors not having enough selling space.
The finishing up of this market squarely aligns with the fulfilment of Governor Kihika's pledge to market traders when she pledged to ensure the completion of all markets and a fair allocation of the stalls.
The move according to the manifesto is to ensure traders have in place a modern market where they can carry out their business and farmers get a market for their products
A joint committee will be formed to create a mechanism for selecting traders, overseeing the market, and generating a list of vendors who will be assigned locations. There is also a boardroom, two youth centres, a dispensary, restrooms, and walkways throughout the structure.
In the event of an emergency or other medical crisis, it has a medical facility that will safeguard the owners' and their customers' health and safety. Not just merchants will be able to use the services. It will offer everyone who requires specialized medical attention emergency care or first aid.
Moffat Oyugi, from the State Department of Housing and Urban Development, said the facility will have sufficient water supply to maintain appropriate sanitation, which will help the residents of the market area as they go about their daily lives, owing to the installation of a 220,000-liter water tank.
Swinging fire hose reels, which are ideal for large, high-risk environments, will be installed throughout the market building in suitable and optimal positions to provide a reasonably accessible and regulated flow of water to combat a potential fire risk.
A transformer building is also located directly outside the market where the market transformer and generator will be kept. The generator will supply electricity in the event that there is a power outage in the market. The transformer will also be secured against theft and vandalism by the building.
Once Completed, the Ziwani market along with other infrastructural development activities in the area among them Ziwani Bus Park, an international school and affordable housing projects will help open up the area for economic development as well as help expand the city.
Thus, the infrastructural development also aligns with Governor Kihika's agenda of urban planning, housing, infrastructure, water, environment, socio-cultural and economic development among areas that need improvement.