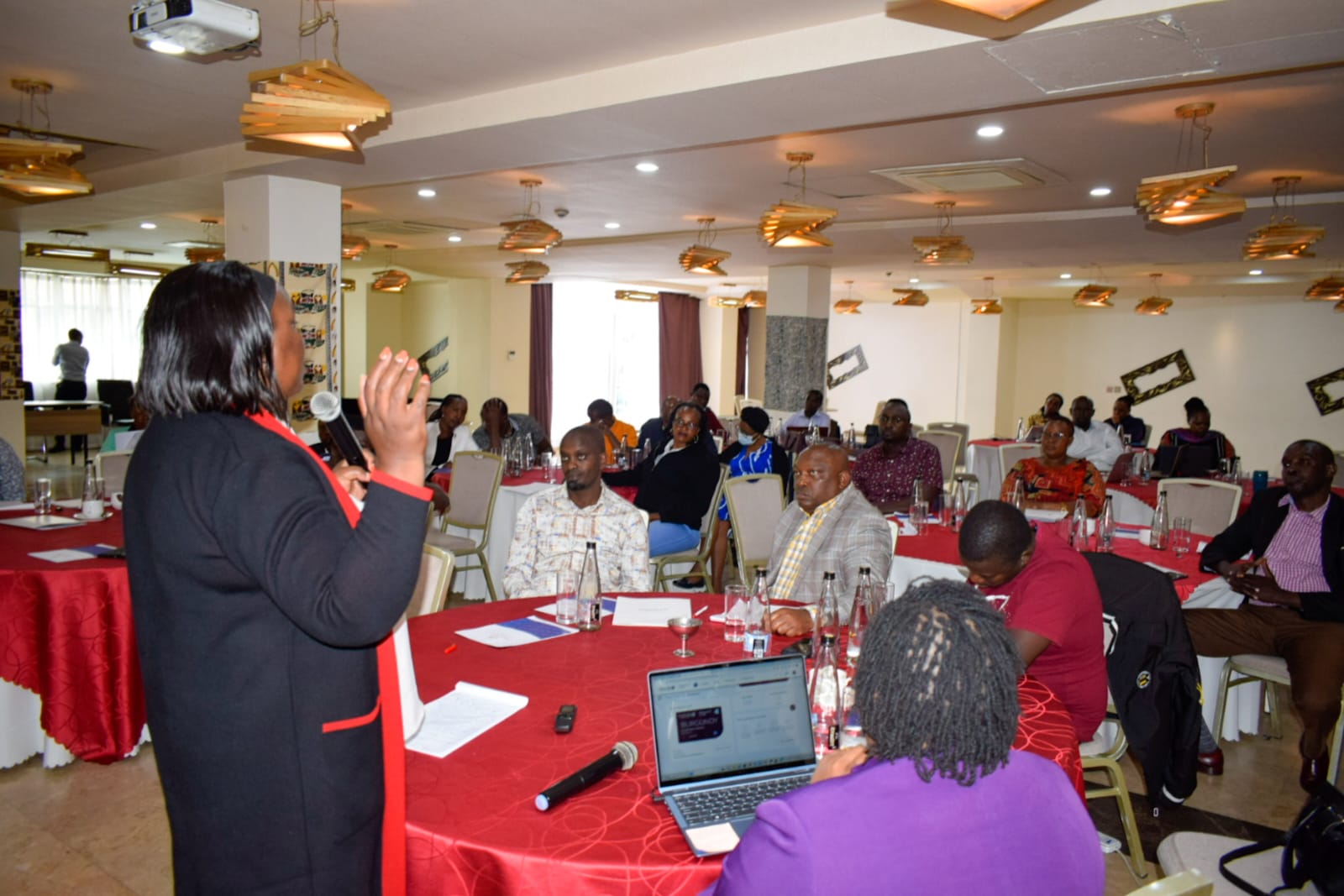 Synergizing Health and Budget Committees: Unlocking the Power of Collaboration for "A Healthy County"
Written by Ruth Magak
The Department of Health has concluded the two-day advocacy engagement forum with Members of the County Assembly's Health and Budget Committees.
Health Executive Member Jacqueline Osoro emphasized the importance of advocacy engagement in bridging the gap between political leadership and evidence-based nutrition plans.
"The forum has provided a platform for you to voice your concerns, share ideas, and contribute to the betterment of the health sector on behalf of the residents you represent," said Osoro.
Osoro noted her commitment to ensuring the department aligns its strategies with community needs and has Specific, Measurable, Achievable, and Realistic interventions implemented within the County's Integrated Development Plan, actualizing the promises made by H.E Governor Susan Kihika within the next five years.
This forum marks the beginning of the continuous engagement of the MCAs in the department's processes from budgeting to implementation for ownership and for sustainable domestic financing. This collaborative approach is essential in bridging political gaps for effective Healthcare management.
After two days of insightful discussions, the advocacy forum reached a successful conclusion with County Assembly Members actively engaging in conversations, focusing on resource allocation to ensure the effective implementation of health sector programs and initiatives.
During the forum, participants also emphasized the importance of passing and accenting crucial health-related regulations. County Assembly Chairperson of the Budget Committee, Hon. Alex Mbugua said they are committed to working with the Health Department to ensure these vital bills are passed and accented to, paving the way for improved healthcare services.
By prioritizing these legislative measures, Nakuru County aims to establish a robust legal framework that supports and strengthens health services, particularly in public health, community health services, and maternal and child health.
The Chair of the Health Committee, Hon. Njuguna Mwaura expressed the committee's willingness to collaborate with the Department in developing innovative ideas for optimal resource allocation in the upcoming financial years. This commitment highlights the shared goal of strategically allocating resources to achieve the best possible health outcomes for the residents of Nakuru County.
Moving forward, Nakuru County is poised to allocate resources effectively, pass crucial health-related regulations, and implement evidence-based health interventions by actively involving their MCAs in these discussions for "A Healthy County".
Present were the Chief Officer for Medical Services Dr John Murima, Chief Officer for Public Health, Alice Abuki, County Director for Medical Services, Dr Daniel Wainaina, and the County Director for Health Administration and Planning, Dr. Joy Mugambi.
Major development partners supporting the health programs were also present led by the Country Director of Nutrition International, Martha Nyagaya, and The Challenge Initiative-TCI Project Officer Under JHPIEGO, Levi Onsase.