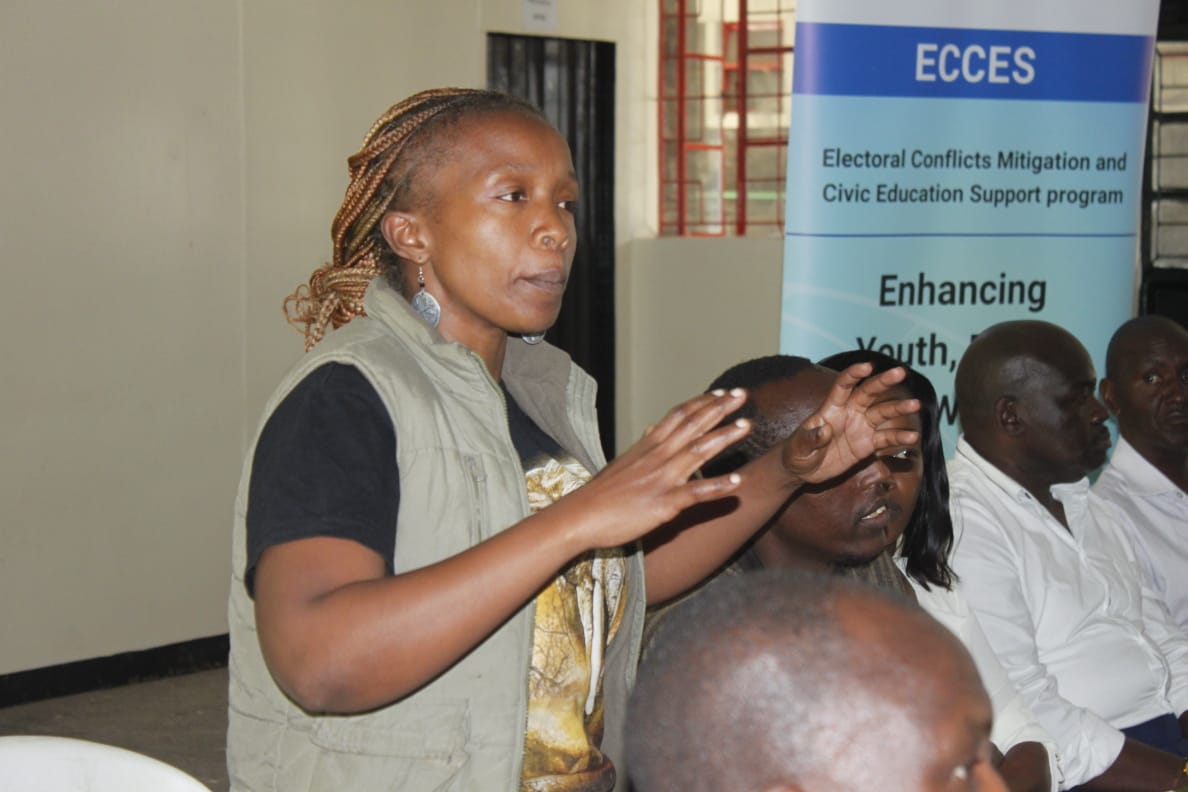 Residents give views on City's Development agenda
Written by Nancy Naholi
In efforts to promote transparency, accountability, and inclusivity in the decision-making process, H.E Governor Susan Kihika's Administration has endeavoured to conduct public engagement foras to ensure that residents' voices are heard and their opinions are considered in the planning and implementation of development projects in the City.
The City Management through joint efforts with Kenya Red Cross today convened a citizen engagement forum to have residents air out their views and concerns as far as project implementation and development in the City are concerned
During the forum, residents actively expressed their views, concerns, and suggestions regarding the development and implementation of infrastructural developments.
"The insights and recommendations gathered will be invaluable in identifying the priorities and needs of the residents and this will help the City Management in making informed decisions that reflect the aspirations of the residents," remarked the City Manager Gitau Thabanja
Besides public forums, Mr Thabanja disclosed the Management's future intentions to design effective customised communication channels for residents to engage and provide input.
These include online surveys, community meetings, and feedback forms. He said these structures would ensure every resident can be heard and participate in decision-making processes.
Some of the recommendations gathered in the exercise were the need to enforce key land use parameters highlighted in the urban enforcement notice on the provision of vertical mobility access by building owners, constitute a project accountability committee at the community level that will be responsible for the monitoring the implemented projects, community policing and localization of conversations between the management and residents at the grass root levels to pinpoint issues that were emanating
Members of the public were equally sensitised on the Urban Areas and Cities Act 2011 (UACA) framework that outlines a descriptive threshold for the classification of cities, municipalities, towns and market centres and
By investing in public participation structures the board recognizes that residents are the best source of knowledge about their own needs and aspirations and their insights and ideas significantly contribute to shaping the future of the City's infrastructural landscape.
The City Management will continue to engage various stakeholders in the development process and utilize the resources and knowledge of credible organizations like the Kenya Red Cross.