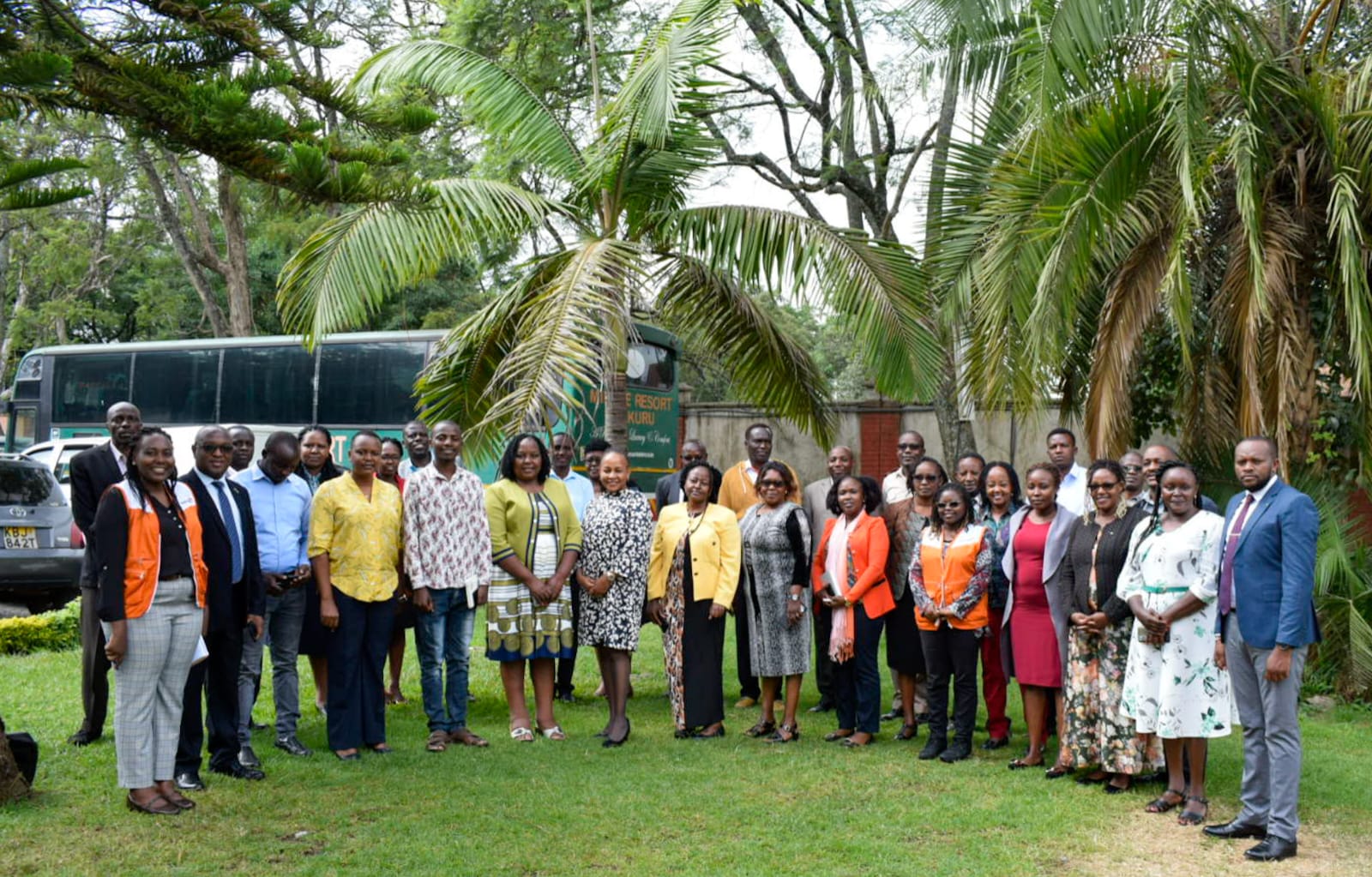 Nakuru adopts the Harm Reduction Strategy to address the growing concern of Drug Abuse
Written by Ruth Magak
Kenya is facing an increasingly alarming challenge with People who Inject Drugs (PWID), as revealed by the Ministry of Health Key Population Size Estimates (KPSE II), with over 26,673 individuals estimated to be affected.
Understanding the urgency and gravity of this issue, the Department of Health in Nakuru has embarked on a crucial partnership with Hope World Wide Kenya (HWWK) to implement a comprehensive harm reduction project.
This collaborative initiative is part of Governor Susan Kihika's manifesto to enhance collaborative efforts to minimize the negative impact of drug use on affected individuals and communities while promoting healthier and safer environments for all.
County Executive for Health, Jacqueline Osoro led the inception yesterday with the first activity under this project, as health specialists and the HWWK project team joined forces to sensitize the County Commissioner's critical team on the Harm Reduction strategy.
Osoro noted that this crucial step paves the way for further engagement and implementation of comprehensive interventions with a multisectoral approach.
"It also resonates with Governor Susan Kihika's manifesto, which emphasizes the importance of working with partners to combat drug abuse and promote a drug-free society," she said.
Chief Officer for Public, Alice Abuki said that the numbers provided by the KPSE II report highlight the urgent need for action.
"The prevalence of PWID in our community has far-reaching consequences, posing risks not only to individuals but also to our population's public health, community and social stability," she said.
Recognizing the multifaceted nature of the problem, the harm reduction project adopts a holistic approach that combines education, prevention, treatment, and support systems to address the complexities of drug abuse.
According to Jafred Mwangi from. NASCOP, Ministry of Health, the overarching goal of the harm reduction project is to minimize the harm caused by drug use while promoting individual well-being and community resilience.
"We are emphasizing on harm reduction to mitigate the negative consequences associated with drug abuse, such as the spread of blood-borne infections, health complications, and social marginalization," he said.
This project also aims to foster an environment of compassion, understanding, and support for affected individuals, promoting their access to essential healthcare services, rehabilitation programs, and social integration opportunities.
In collaboration with HWWK, the Department of Health has developed a comprehensive roadmap that encompasses various activities and interventions.
These include sensitization programs targeting key stakeholders, capacity-building workshops for healthcare professionals, community outreach programs, awareness campaigns, and the establishment of support networks for PWID.
Today, the Health Department had an engaging forum for various stakeholders, including government agencies, healthcare providers, community leaders, and individuals with lived experiences, aiming to foster a collaborative and inclusive approach to tackling drug abuse.
As the project progresses, it will continue to build on the insights gained from today's sensitization session, expanding its scope to include comprehensive harm reduction interventions.
Rose Kuria, the project coordinator from HWWK said that these efforts would encompass a range of activities, from awareness campaigns and community education initiatives to the establishment of treatment centres and support networks.
"The success of the project ultimately relies on the collaboration and commitment of all stakeholders involved, united by a common purpose: to create a healthier and safer Nakuru for all its residents," said Kuria.
This project represents a significant step towards addressing the growing concern of drug abuse in the region and minimizing the negative impact of drug use on individuals and communities.