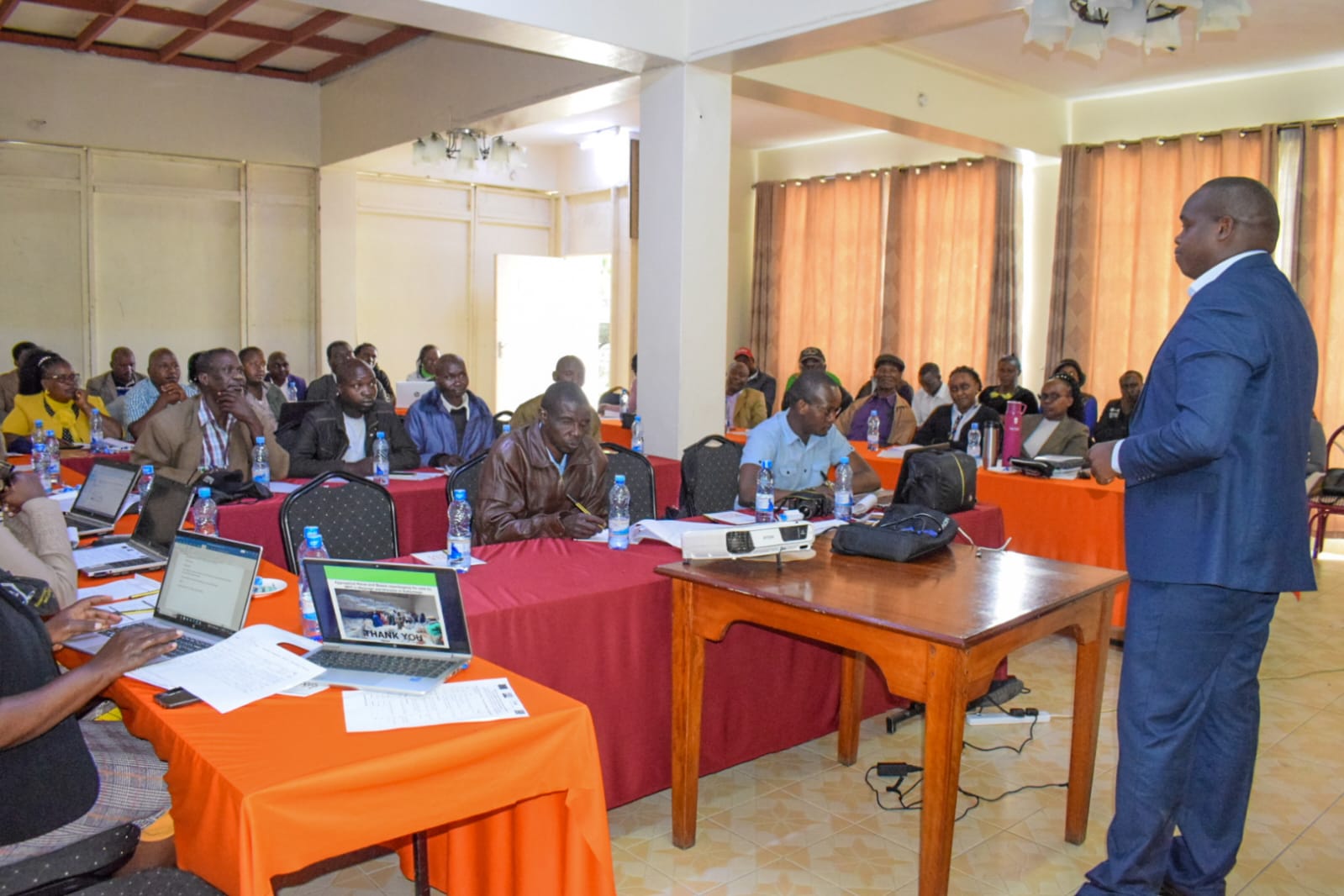 County to link cereal farmers to bulk buyers for better marketing
By Vincent Kemoi and Doris Nyang'ara
Nakuru County Department of Agriculture in collaboration with Kenya Cereal Enhancement Program- Climate Resilient Agricultural Livelihoods Window (KCEP-CRAL) today held a workshop for the County bulk buyers and farmer leaders.
Addressing the participants, Agriculture CECM Leonard Bor noted that the workshop will be significant in ensuring that aggregation and marketing modalities are developed for the potatoes, beans and maize values chains.
It will also help link farmers to bulk buyers for organized and structured marketing which will help in dealing with the issues of middlemen in the sector.
Through KCEP-CRAL, two farmer cooperatives in Molo and Njoro have benefitted from cereal warehouses namely Mwireri and Mauka warehouses.
The warehouses are equipped with metallic silos, collapsible driers, moisture meters, tarpaulins, digital weighing scales, manual sleeves and shellers which help improve the quality testing of farm produce before hitting the market.
KCEP-CRAL Head of Western Region, Dr Carol Kamau said that the project is in the process of constructing another warehouse in Njoro which will help complement the two warehouses and help farmers in reducing post-harvest losses.
Recently Bor led a monitoring and evaluation exercise in Elburgon Ward, Molo Sub-county to assess the impact the project has had on smallholder farmers within the beans, maize and potatoes value chains.
He appreciated the impact the programme has had on smallholder farmers in Molo and Njoro Subcounties noting that the county will ensure that the interventions by the programme are sustained to achieve food security.
Over 3,000 smallholder farmers in the sub-counties have been empowered to practice commercially oriented, climate-resilient agricultural practices through improvements in production, post-harvest management practices, and market linkages within the value chains.
KCEP-CRAL aims to contribute to the reduction of rural poverty and food insecurity of smallholders by developing their economic potential while improving their natural resource management capacity and resilience to climate change in an increasingly fragile ecosystem.
KCEP-CRAL is a partnership with the Government of Kenya, the European Union and the International Fund for Agriculture Development (IFAD) including grants resources from the Adaptation of Smallholder Agricultural Program- ASAP- implemented in 13 counties in Kenya.