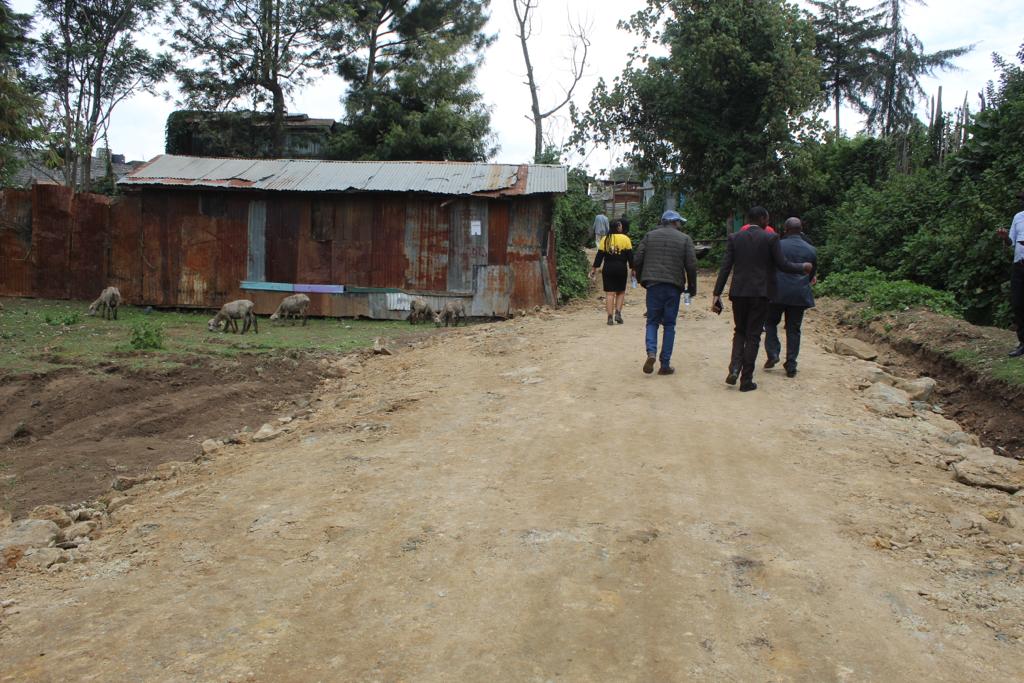 Road encroachment slows construction of a road in Elburgon
Written by Nancy Kihara
The Construction of the 367 meters Hotel Eel – Kahuruko Road in Elburgon town, which was initiated in May has stalled due to encroachment on the Road reserve.
While addressing the residents of Elburgon, the CECM for infrastructure Eng Michael Kamau noted that the project has derailed the contractor's efforts to implement the construction project within stipulated timelines.
Although the box culverts installation and murram works have been completed, the construction of a drainage system has been delayed due to structures within the 28 meters wide road.
"Construction of the road in the area has become difficult due to the high rate of encroachment. I urge the encroachers to vacate within seven days for construction works to resume," noted Eng Kamau.
The Hotel Eel – Kahuruko Road will be linked to the main Elburgon frontage road that is set to be tarmacked in a few months.
The department through the Sub-county engineer will follow up with the encroachers to have them relocate their structures.