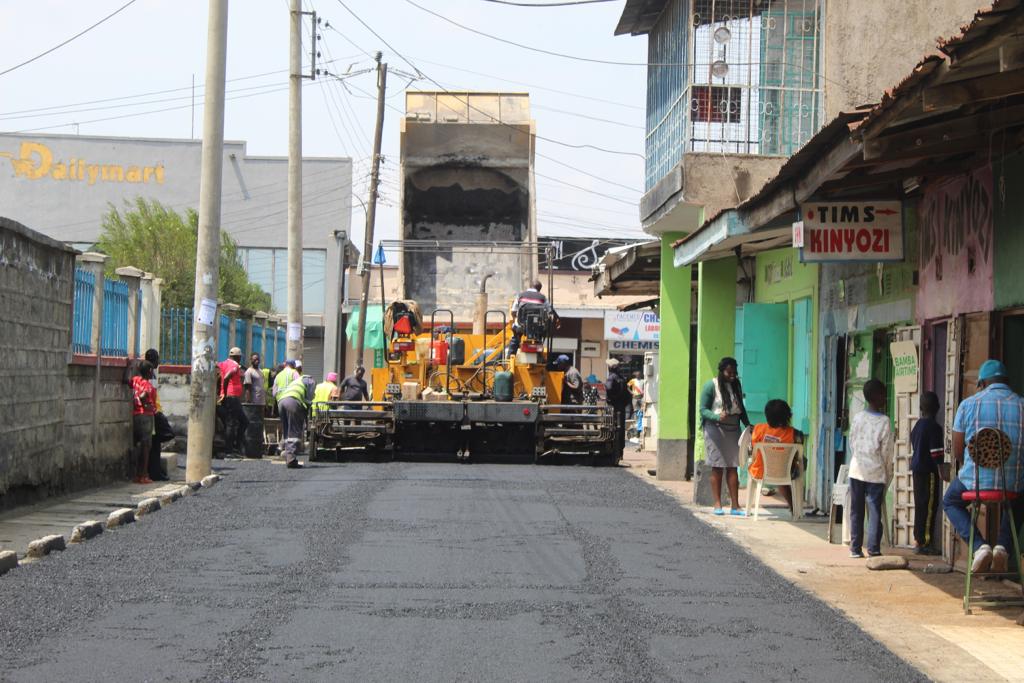 Tarmacking of the 1Km Free area Loop Road commences
Written by Nancy Kihara
The County Government of Nakuru has invested heavily in the construction of the new roads and upgrading of the existing ones to improve road connectivity as well as improve socio-economic activities in the region.
Residents of Free Area are elated after the commencement of tarmacking of the much-awaited Free Area loop road. The exercise has seen a total of 150 meters being tarmacked. The rest of the work will be completed in the next few days.
The tarmacking of the 1 km road comes weeks after the completion of the 1.5 km walkway to bitumen standards.
Though the construction of the road to bitumen standards is not complete, Steven Mwangi, a resident of Free Area said the ongoing road construction has greatly improved movement in the area that was very dusty previously.
The road will provide access to Lanet health centre and Free Area market as well as provide accessibility within the centre.
Plans are underway to have Kenya Power and Lighting Company relocate power lines that are in the middle of the road to pave the way for the completion of the tarmacking.
The tarmacking projects will be a huge economic incentive to Nakuru County and will in the long run greatly boost economic activities at the urban center.
The department is also keen to complete the tarmacking of Elburgon frontage road and Salgaa shopping centre access roads.
Present was the acting Director for Roads Edgar Sirima and Molo Sub-county Engineer, Symon Kariuki.