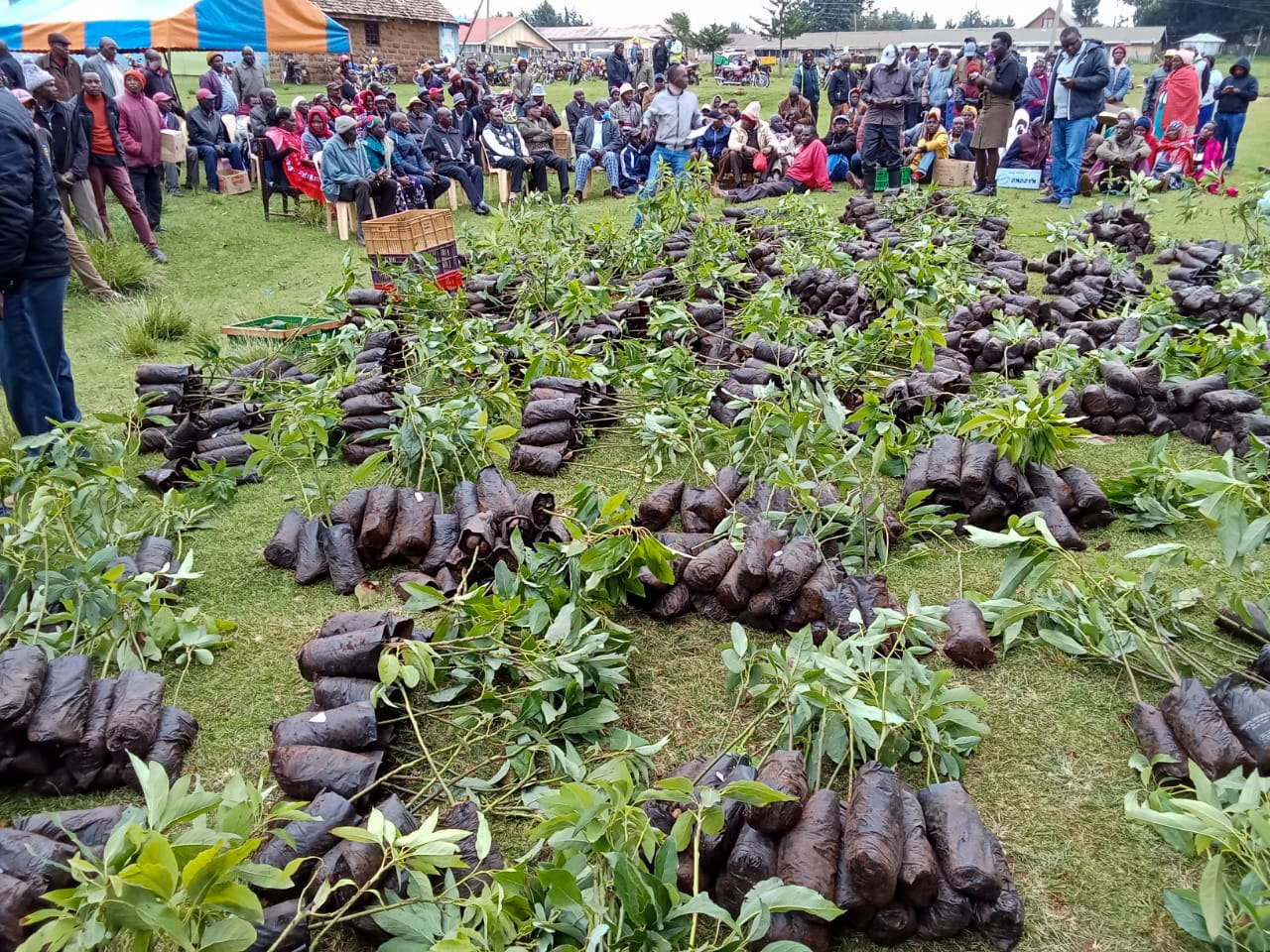 Farmers in Kuresoi South and Kuresoi North Subcounties receive avocado seedlings
Written by Vincent Kemoi and Mercy Kihugu
The County Government of Nakuru through the Department of Agriculture has issued over 6,600 avocado seedlings in Kuresoi North Sub-county.
While distributing the seedlings, CECM for Agriculture, Livestock and Fisheries Leonard Bor noted that the administration under the leadership of H.E Susan Kihika will provide more seedlings to farmers across the county. He noted that avocado seedlings will take about 18 months to produce which will increase the farmer's income to sustain their livelihoods.
Bor urged farmers to nurture the seedlings to maturity to enable fruit sustainability for both the local and international markets as well as enhanced nutrition for their families.
Over 800 farmers benefited in Kamara and Nyota wards. The exercise will continue in other wards where 13,700 seedlings will be distributed in Kuresoi North Sub-county.
The Chief Officer for Agriculture Kibet Kurgat who was also present encouraged farmers to form cooperatives that will increase their bargaining power when selling their produce. Noting that avocado is one of the farm produce that has a lot of income.
Kamara Ward MCA Hon John Maritim commended and requested for more seedlings to be distributed to farmers stating that if the county government will invest in agriculture, the livelihood of the residents will improve.
Maritim appealed to the unemployed youth across the county to practice agriculture since it serves as a sustainable source of employment.
Harrison Simotwo, One of the beneficiaries appreciated the initiative after receiving avocado seedlings adding that Avocado trees don't require daily maintenance compared to other seedlings.
A similar exercise took place where over 13,600 Avocado seedlings were distributed to farmers in Kuresoi South Subcounty benefiting over 800 farmers.
The program seeks to help increase forest cover as well as provide meaningful employment and increased income to communities across the County.
The administration aims to distribute over 62,800 seedlings throughout the county in the current financial year, benefiting more than 3,743 farmers across the sub-county.
The county has witnessed a significant increase in avocado farming acreage with an overall acreage of over 5,000 acres.