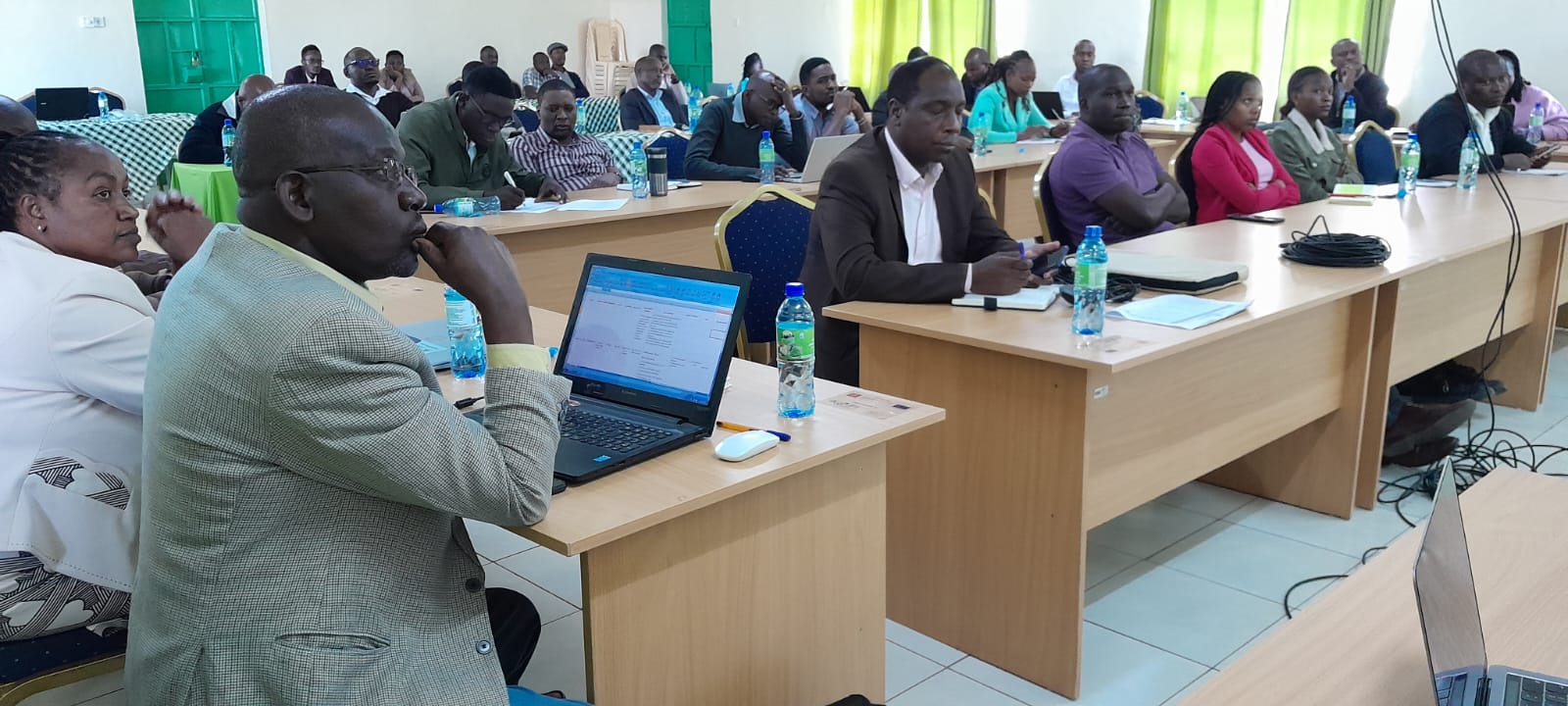 Nakuru County Is set to Launch E-Construction Development System
Written by Annette Njoroge
Nakuru County Government is in the final stages of launching an e-construction development system, an initiative aimed at streamlining the approval processes for development through digital means.
And to ensure a smooth and successful implementation, the Department of Lands, Physical Planning, Housing, and Urban Development organized a two-day training session at Soilo Agricultural Training Centre (ATC) on Tuesday.
The training brought together key stakeholders from various departments, who engaged with the system through practical demonstrations and discussions before its official launch.
The CECM of Finance, Economic Planning, and Revenue Administration, Iribe Njogu graced the training. County Chief Officer Catherine Changwony officiated the event and echoed Iribe's sentiments on the importance of embracing change and adopting the E-Construction development system.
By digitizing county services and embracing this innovative system, Nakuru County aims to enhance the efficiency and effectiveness of service delivery, while also curbing corruption. This move is a significant step towards achieving the county's objective of providing high-quality services to its residents.
The training was attended by the Chief Officer of Economic Planning Evaline Kagai, Director Lands and Physical Planning Robert Kiprono, Nakuru County National Bank Manager, Sub-county Health Officers and Representatives for Kenya Institute of Planners (KIP), Architectural Association of Kenya (AAK), Institute of Survey of Kenya (ISK), Institute of Engineers of Kenya (IEK), and Town and County Planners Association of Kenya(TCPAK)