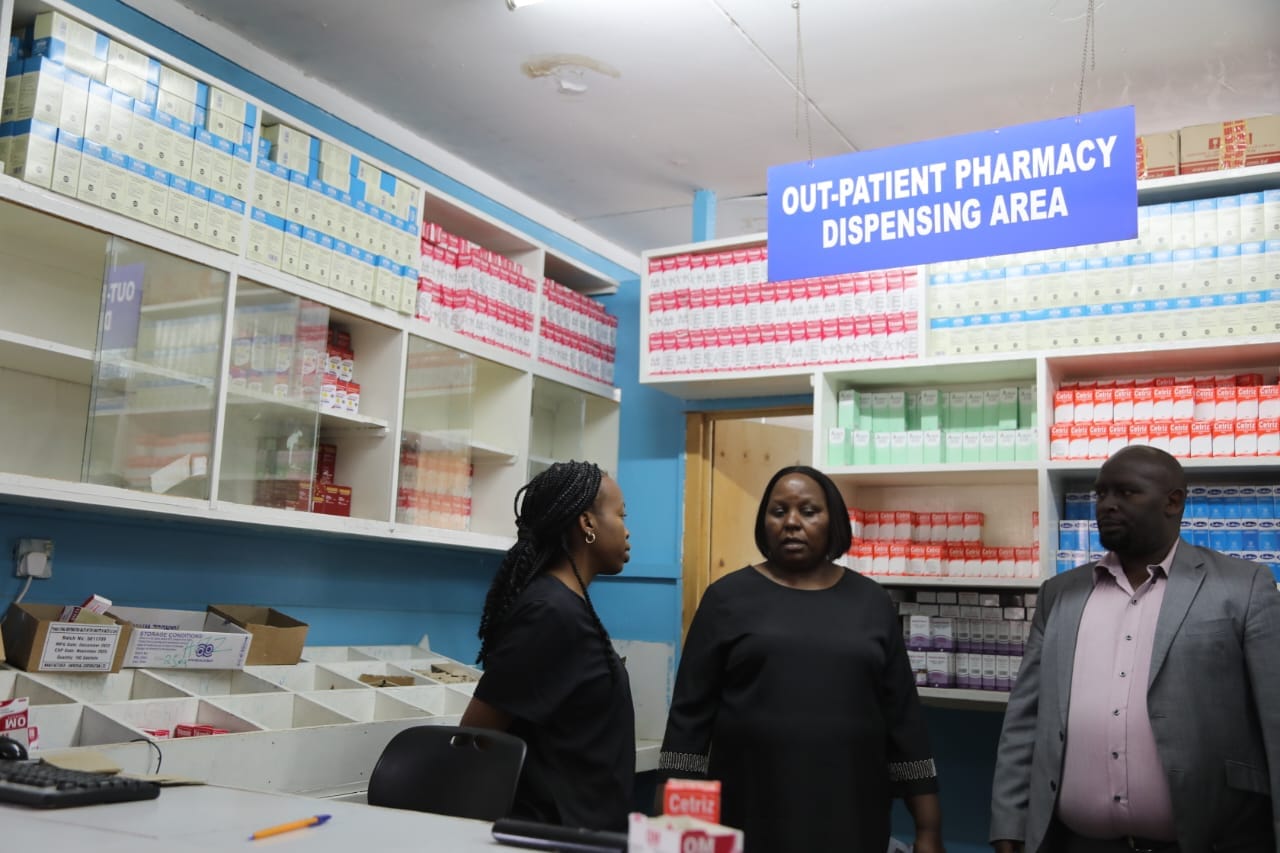 Naivasha District Hospital witnesses remarkable revenue growth under Governor Susan Kihika's Health Sector Reforms
Written by Ruth Magak
Naivasha District Hospital has experienced a significant increase in revenue this quarter, amounting to Kshs 26 million, thanks to the implementation of impactful reforms initiated by Governor Susan Kihika.
These reforms have positively influenced various aspects of the hospital, leading to improved services, with an increased workload, especially in maternal and newborn care.
Compared to the same period last year, the hospital's revenue has increased by more than 50% from Kshs 50 million to Kshs 76 million. This boost in revenue will greatly support the hospital's current obligations, including settling old audited pending bills incurred during the challenging COVID-19 pandemic.
One of the key areas of focus during the facility visit today by the County Executive Committee Member for Health, Jacqueline Osoro, and County Director for Medical Services, Dr Daniel Wainaina, was the Maternity and Newborn Unit.
According to data from the Kwnya Health Information System- KHIS over the past three months (April, May, and June), the facility recorded 1,452 deliveries. Unfortunately, there were 11 neonatal deaths and 13 stillbirths during the same period.
Naivasha District Hospital serves as a referral facility for the region, catering to patients from Nyandarua, Narok, Kajiado, and Kiambu.
To ensure better healthcare services, the hospital has made significant strides in improving its infrastructure. The Maternity and Newborn Unit currently has six incubators, out of which five are functional. Efforts are underway to repair the one dysfunctional incubator.
Additionally, the hospital is in the process of acquiring an additional generator to provide backup power for the new Outpatient Block.
In response to a recent visit by the President, the National Government pledged Kshs 300 million to equip the new Outpatient Department (OPD). This allocation will further improve the hospital's capabilities and enable it to offer comprehensive care to the community.
Governor Susan Kihika's manifesto highlights the prioritization of health in the region. The County will operationalize the newly constructed High Dependency Unit (HDU), an Intensive Care Unit (ICU), and a Renal Unit before the end of the year.
These additions will significantly enhance the hospital's capacity to handle emergencies, such as road traffic accidents along the highway.