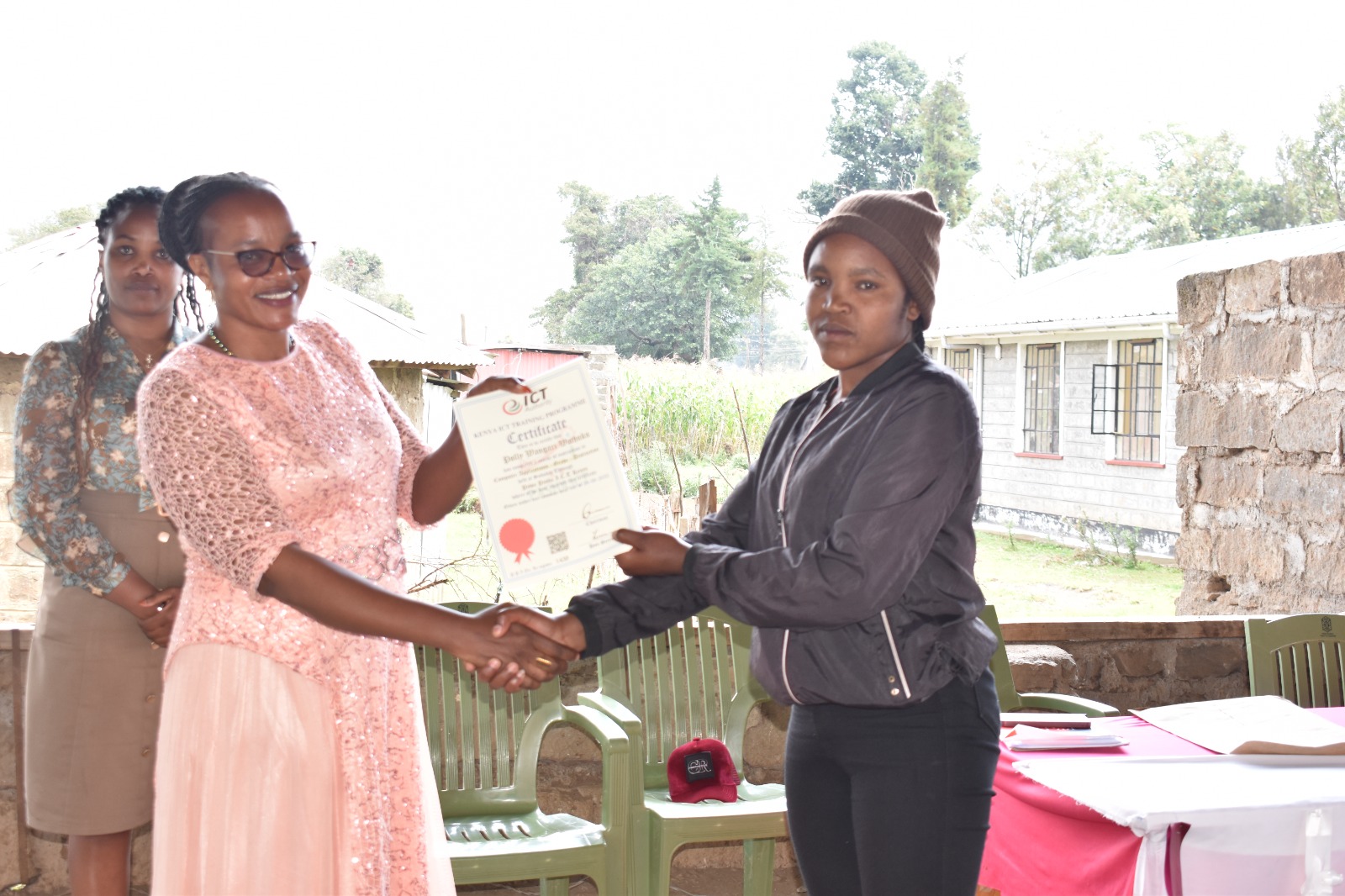 Nakuru's journey to equip youths with ICT skills continues
Written by Dennis Telewa
Trainees of various ages that went through the Pawa Pasha ICT Mashinani program in Subukia Sub-county had reason to smile today as they crossed a milestone on their way to graduation.
The initiative aimed to provide participants with digital skills that would enable them to take advantage of the myriad opportunities available in the digital economy.
The County Executive for Education Zipporah Wambui was delighted that the graduates had acquired essential market-driven ICT skills that would enable them to launch, develop, and manage their own enterprises.
In her speech, the CECM encouraged youth from the area to enroll in the County Vocational Training Centres for them to acquire skills that are in line with the market trends, noting that the tuition fee is fully paid for by the County Government of Nakuru through Government capitation.
Given that the world has already entered the digital age, youth were encouraged to embrace IT as the new frontier for advancement.
The MCA for Subukia Ward Hon Isabella Makori congratulated the graduands and promised to do everything in her power to help them realize the value of having a digital skill set. She also promised to improve the ward's ICT hub in order to advance the activities of the digital economy.
In her address, she hinted that the ICT hubs, which would be fully furnished with computers and an internet connection, would act as incubators for the youth to foster ICT-related innovations as they explored cyberspace, which, according to her is teeming with opportunities such as virtual assistant, transcription, and digital marketing jobs.
Also present at the function was Subukia sub-county admin Roselyne Mutai who expressed gratitude to all stakeholders who contributed to the program's success, saying that the foundational course in ICT provides the youngsters with the necessary abilities to thrive in ICT surroundings and tap into opportunities.