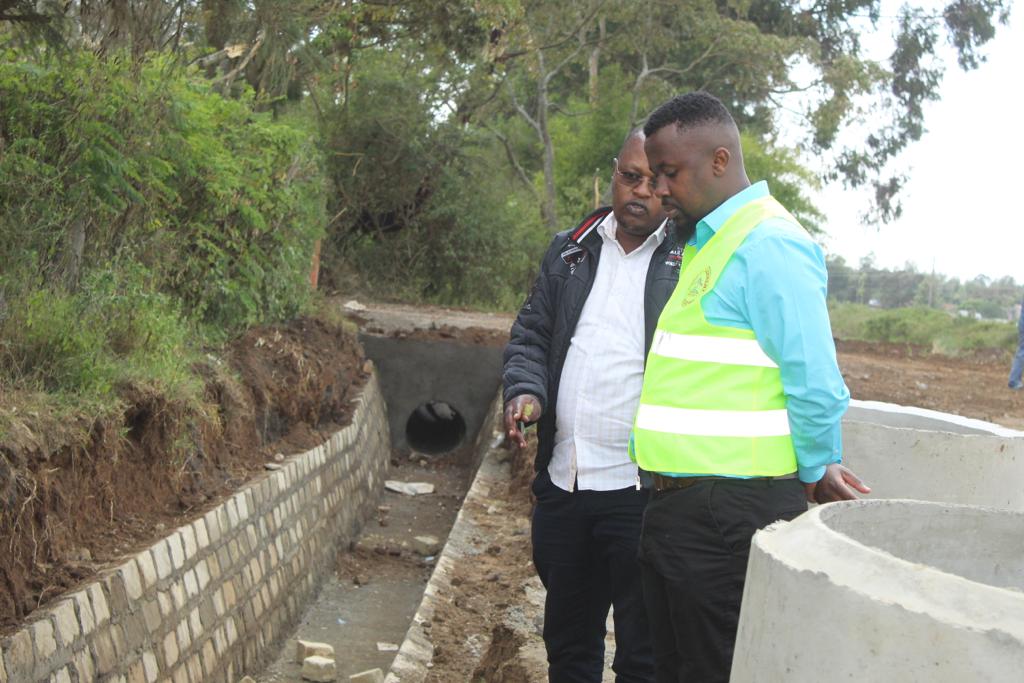 Inspection of ongoing drainage works in Jawatho, Njoro Sub-county
Written by Nancy Kihara
Works to solve drainage and accessibility issues at Jawatho in Njoro Sub-county is progressing well days after it was handed over to the contractor.
Roads and Public Transport Chief Officer Kennedy Mugo today inspected the ongoing works for the phase II Construction of the Kshs. 13.1 million infrastructure development project which is expected to give a major facelift and increase the economic activities of the area.
Of the 600 meters stretch culvert tunnel that is supposed to be constructed, a distance of about 400 meters has already been constructed and bush clearing works for a stretch of about 1 km is ongoing.
"As a department, we're committed to completing this project and the team has been on site for the last few weeks working hard to carry out the improvement works that our officers have carefully designed," noted Chief Officer, Kennedy Mugo.
He also thanked the Contractor for employing youths from the area who have been carrying out the construction works.