Nakuru County continues with drainage system improvement works
Written by Nancy Kihara
The ongoing works of a drainage system in Jasho, Kwa Mrembo, Jubilee Academy, Honi eastern estate, Rhonda, Kwa Chiefs, and Weavers in Kapembwo Ward are progressing well.
The 3-in-1 Project has seen the completion of the Jasho-kwa Mrembo drainage, which entailed the construction of a 700-meters line drain which also included the installation of culverts.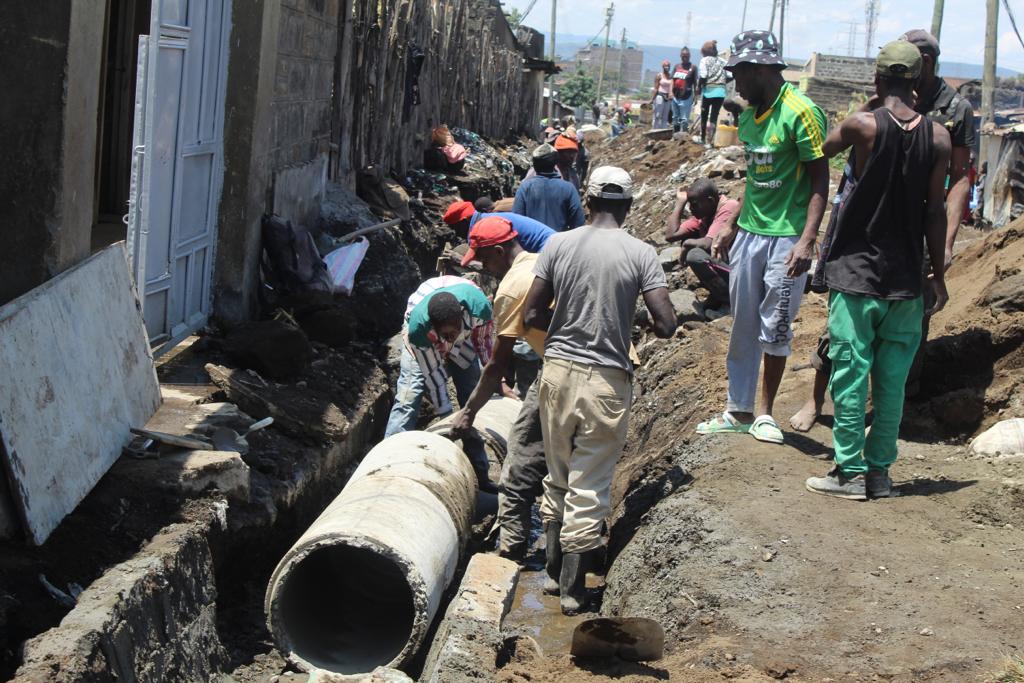 The construction of the second drainage system at Honi eastern estate in Rhonda is currently ongoing. The 490 meters line drain will help address the issues of stormwater in Soko Mjinga and Kaptembwo Center.
Once complete the 8.5 million project which traverses Rhonda and Kaptembwo covering a distance of 1.3 km.