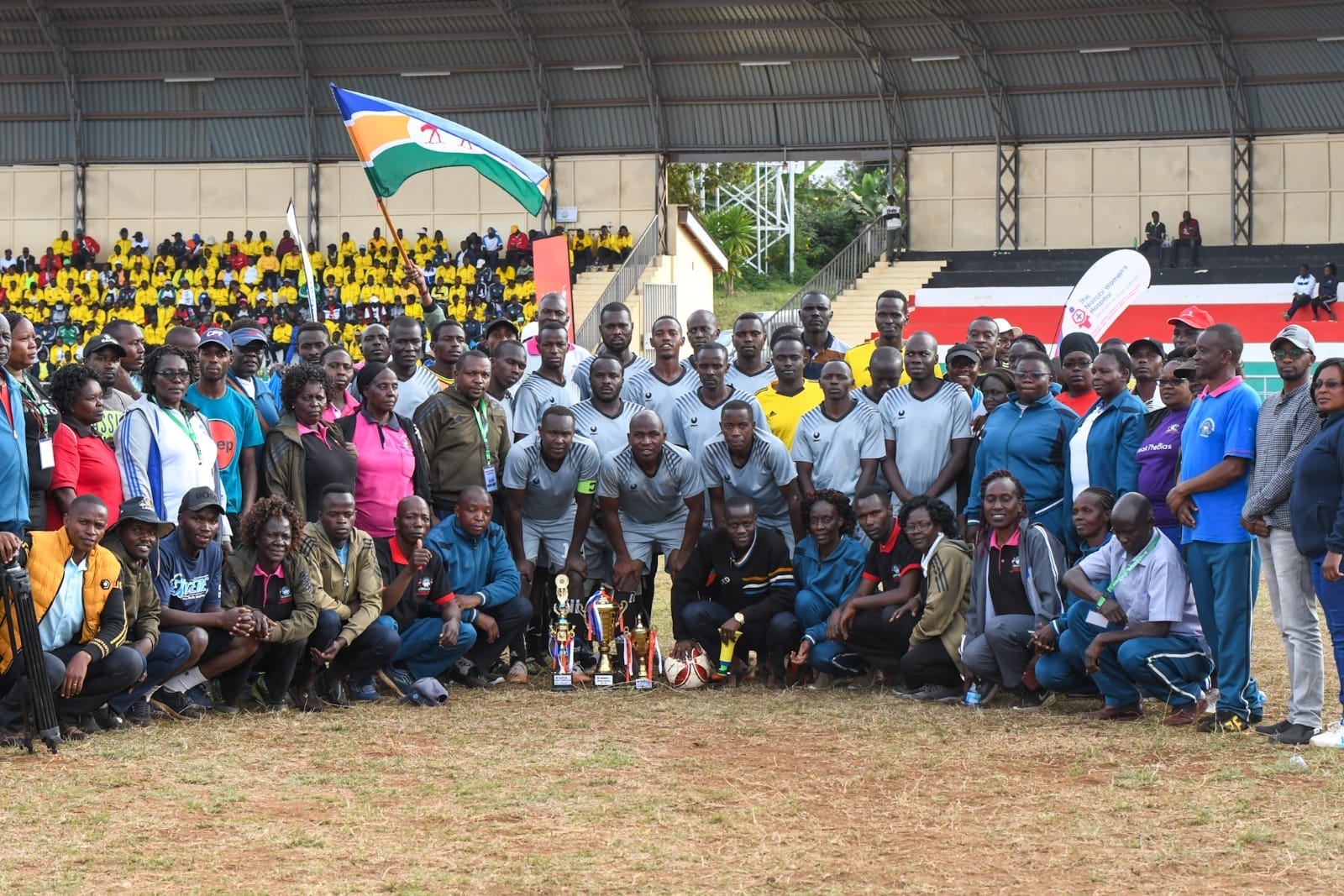 Nakuru County records impressive results in various categories at the just concluded KICOSCA games in Meru County
Written by James Munyua and Alumera Mukabi
This year's Kenya Inter-County Sports and Cultural Association (KICOSCA) games have come to a successful conclusion after six days of action-packed display in Meru County.
The serene but relatively hot weather of Meru provided a perfect atmosphere for the showdown where counties showcased their talents in field and indoor games as well as cultural diversity.
From the calm and jovial coastal people, the rich Maasai culture, the cosmopolitan Nakuru county, the confident, outspoken Nyanza people, the friendly Meru people, and the athletic Rift Valley talents, all Kenyans were well represented.
The KICOSCA games were officially opened on August 20 by host Governor Kawira Mwangaza and West Pokot Governor Simon Kachapin who is the chair of sports in the Council of Governors (COG).
Nakuru County was represented by a talented team of men and women who showcased their skills in various categories including Choir, Pool table, Football, Volleyball, Basketball, Tug of War (men and women), Darts, Athletics, and Table Tennis.
The Nakuru County Choir once again proved their musical prowess by successfully defending their title in the Own Composition category, as well as clinching another trophy in the set-piece category.
Nakuru County's musical supremacy remains unchallenged.
The County football and Tug-of-War men's teams emerged as the 1st runners-up after a great run and form in the championships.
The overall winners of this year's KICOSCA championship went to Nairobi County, with Kisumu and Uasin Gishu taking the 1st and 2nd runners-up positions respectively.
Speaking during the closing ceremony, the host Governor and patron of KICOSCA Kawira Mwangaza expressed her gratitude to the KICOSCA National Governance Council (NGC) and all participants for putting Meru County on the map.
She further noted that, apart from the competitions, the games offered a perfect opportunity for interactions with Kenyans from different cultures.
"For the last one week, we have experienced a major economic boost in this county economically. Most of our accommodation facilities were full. We have experienced each other's cultures, we are all Kenyans. Let this be a platform to embrace each other," Mwangaza stated.
On his part, West Pokot Governor Simon Kachapin reiterated the commitment of the Council to make sports a unifying factor in the country.
"We will continue to strengthen these games because they create a huge platform where people come together to showcase their talents and Cultural diversity. Sports are a unifying factor and at the center of our cohesion as a country," Kachapin said.
The theme of this year's games was; "Celebrating Devolution through Sports and Culture" and drew participants from across the country with an aim to promote and sustain sports and cultural activities for cities, counties, and municipalities.