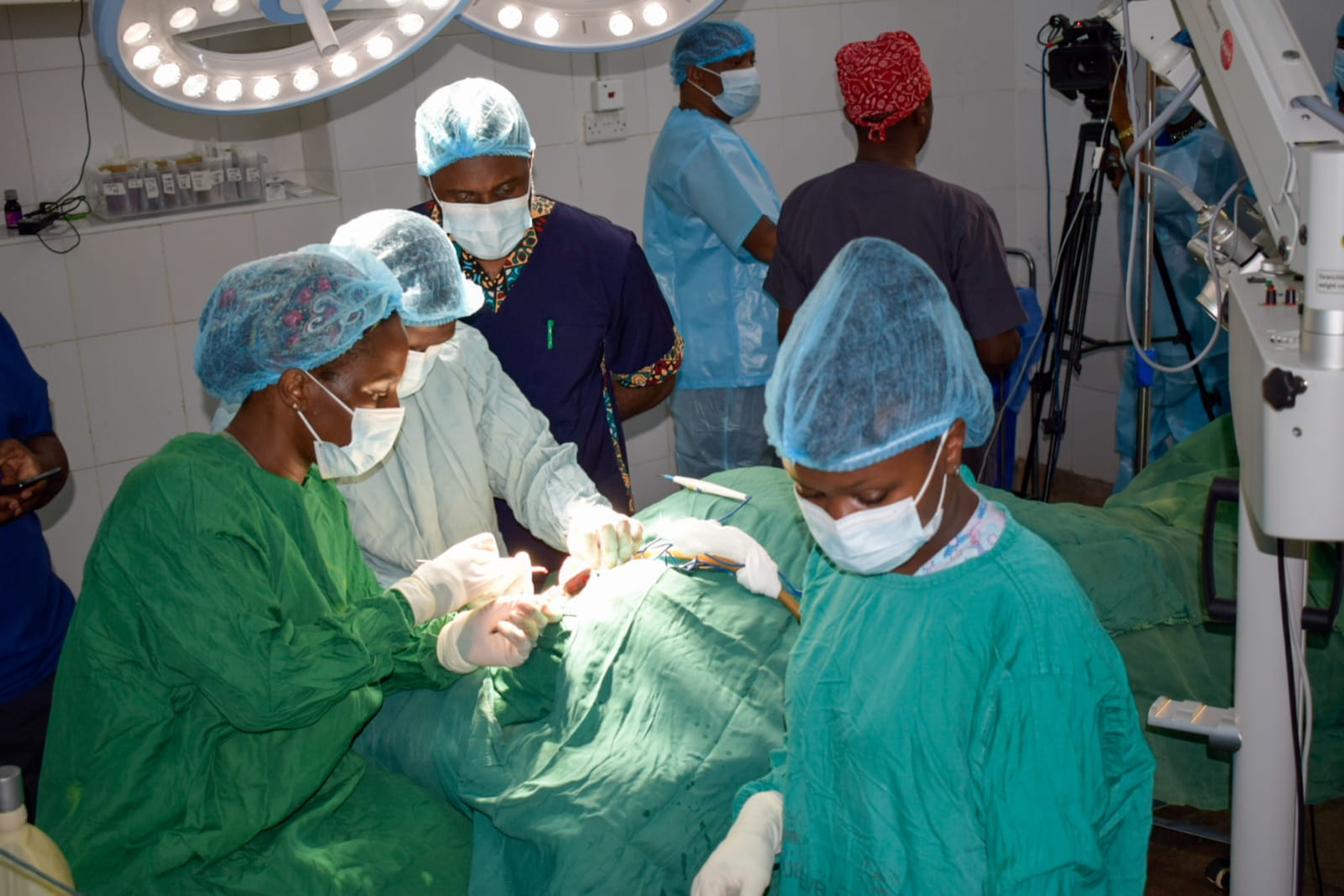 Nakuru conducts successful ENT operation at the Nakuru Level Five Hospital
Cecilia Kerubo, a 63-year-old mother of six, experienced a significant change in her life that disrupted her daily routine.
One morning in 2014, while taking a shower, water entered her left ear, leading to a blockage. Initially, she hoped it would resolve itself, but instead, the condition worsened, causing blood to ooze from her ear and resulting in the loss of her hearing.
This compelled Kerubo to seek medical attention at Nakuru Level Five Hospital.
Upon her first visit, doctors diagnosed her with an ear infection and prescribed medication. However, the situation deteriorated further, and subsequent scans revealed that she had a tear in her ear.
Doctors recommended surgery, which took place successfully on September 3. As a result of the operation, Kerubo regained her hearing.
Kerubo expressed her gratitude to the doctors at Nakuru Level Five Hospital for restoring her ability to hear. She also urged other Kenyans experiencing similar symptoms to seek medical help to avoid permanent hearing loss.
Dr. Michael Sitima, an Ear Nose and Throat (ENT) surgeon at the hospital, explained that ear disease is a prevalent cause of hearing loss in Kenya.
Often, Sitima observed that such conditions start during childhood, marked by ear discharge.
These infections, he said can arise from various sources, including flu, contaminated water in pools or rivers, or upper respiratory tract infections that spread to the ear.
Dr. Sitima emphasized that if left untreated, chronic ear infections can have a significant impact on children's lives, affecting their hearing and overall quality of life saying many communities consider ear infections to be normal and fail to seek medical care in a timely manner.
"Any infection in the ear, and any discharge should be attended to by a qualified medical practitioner. That is the only sure way of being safe from what one is facing," said Sitima.
To address this issue, Nakuru Level Five Hospital has launched a rapid surgical services initiative at the ENT department. This program focuses on providing surgical interventions to patients with ear diseases who require immediate attention.
"We have already operated on 13 patients and intend to do 12 more to meet our target of 25 patients, and we encourage our citizens to always seek care," he added.