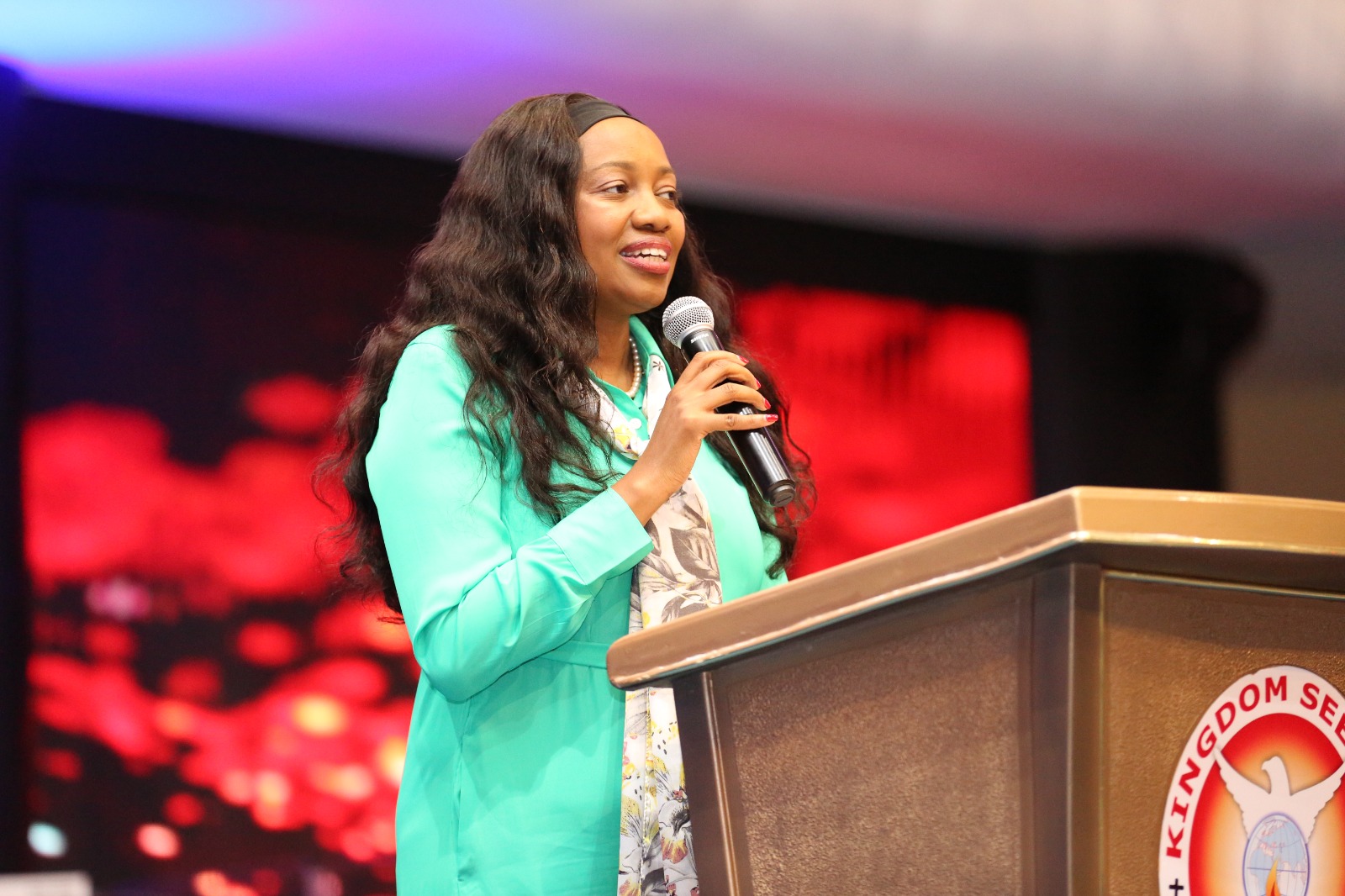 Governor Kihika reaffirms her administration's commitment to working with the clergy
Written by James Munyua
Nakuru Governor H.E Susan Kihika has reiterated the commitment of her administration to partnering with religious leaders from all the denominations for the betterment of the county.
The Governor was speaking at the Kingdom Seekers Fellowship Church where she joined congregants on the final day of the Jesus Healing Campaign conference presided by Ghanaian Evangelist, Dag Heward-Mills.
Governor Kihika who was accompanied by her Deputy David Kones lauded the organizers of the interdenominational crusade for choosing Nakuru County, one of the most cosmopolitan counties in Kenya for such a big event.
She noted that the church forms a significant pillar in society that offers spiritual nourishment to the residents.
"We in Nakuru County acknowledge and appreciate the role of the church in shepherdhood of the residents, the spiritual guidance of both leaders and citizenry, and their support towards our projects and initiatives to upscale delivery of services," the Governor said.
She added that in recognition of the role of the clergy, her administration organizes quarterly
prayer breakfast meetings led by the Council of Church Elders for prayer and guidance in running the County.
The Governor further noted that Nakuru County has also made bold steps to integrate the clergy into her administration.
"To further demonstrate the cordial working relations between the church and the County Government of Nakuru, I made the most logical decisions including some of them in my government while others have been appointed to various positions either in boards and committees at various levels,"
"My Deputy Governor, H.E David Kones, and Pastor Alex Maina, the Chief Officer, Resource Mobilization – both members of the clergy – hold top positions in my government."
In his message today, Evangelist Mills expounded on the importance of having a vision and actualizing it.
Evangelist Dag Heward-Mills is a Ghanaian religious leader based in Accra, Ghana. He is the founder and presiding Bishop of the United Denominations Originating from the Lighthouse Group of Churches (UD-OLGC), formerly known as Lighthouse Chapel International (LCI).
He has been presiding over a three-day Jesus Healing Campaign crusade at the Afraha Stadium Annex organized by an interdenominational committee