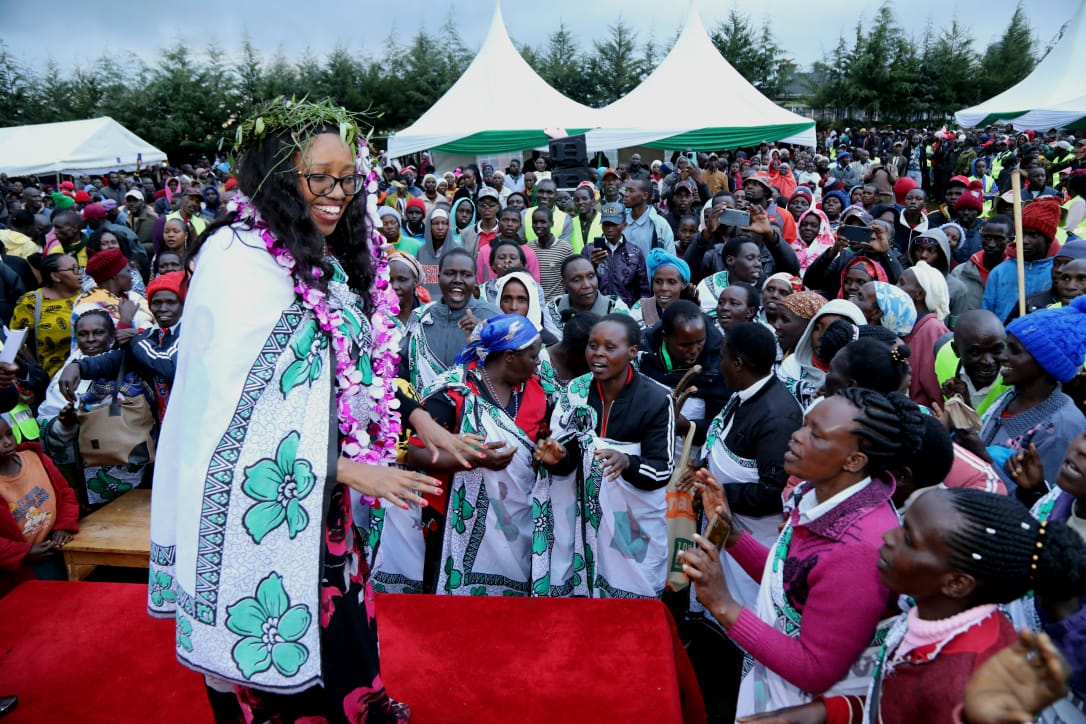 Governor Kihika reiterates her commitment to service delivery to Nakuru residents
Written by James Munyua
Governor Susan Kihika has reaffirmed her commitment to fulfilling the promises she made to the people.
The Governor was speaking when she graced the thanksgiving and homecoming ceremony of Agriculture CECM Leonard Bor in Nyota Ward, Kuresoi North Sub-county.
Governor Kihika said the only way to show her appreciation to the people for voting overwhelmingly for her was by working for them and exceeding their expectations.
She added that her executive members have signed a performance contract and will deliver to the people of Nakuru.
" I cannot overemphasize the commitment of my administration to implement the promises that we made during the campaign. You voted for me overwhelmingly and I can only pay that back by working for you," she stated.
Different speakers from the area had earlier requested for speedy implementation of different projects in the area, with the Governor promising to fulfill those requests.
Among the areas of concern for the residents are roads that sometimes are rendered impassable when it rains, the upgrade of the Seguton hospital, fencing of the Seguton market, and a depot for storage of farm produce for the traders.
With agriculture being the main activity in the area, the governor promised that the Department of Agriculture would deliver more seeds to the farmers, especially pyrethrum and avocado seeds.
"I will make sure that you have more seeds delivered by the relevant department, especially the pyrethrum and avocado seeds. The department is doing a good job of making sure that the farmers have what they require."
On fertilizer the governor said; " Nakuru County was rated number three for distribution of the subsidized fertilizer in the first phase. However, the president has challenged us to do more as the second phase commences."
She also underscored the importance of farmers purchasing the fertilizer which is retailing at at Kshs. 2,500 per bag.
The Governor was accompanied by Deputy Governor David Kones, Speaker of the County Assembly of Nakuru Joel Karuri among a host of County Executive Members, Chief Officers, MCAs, and other County Officials.