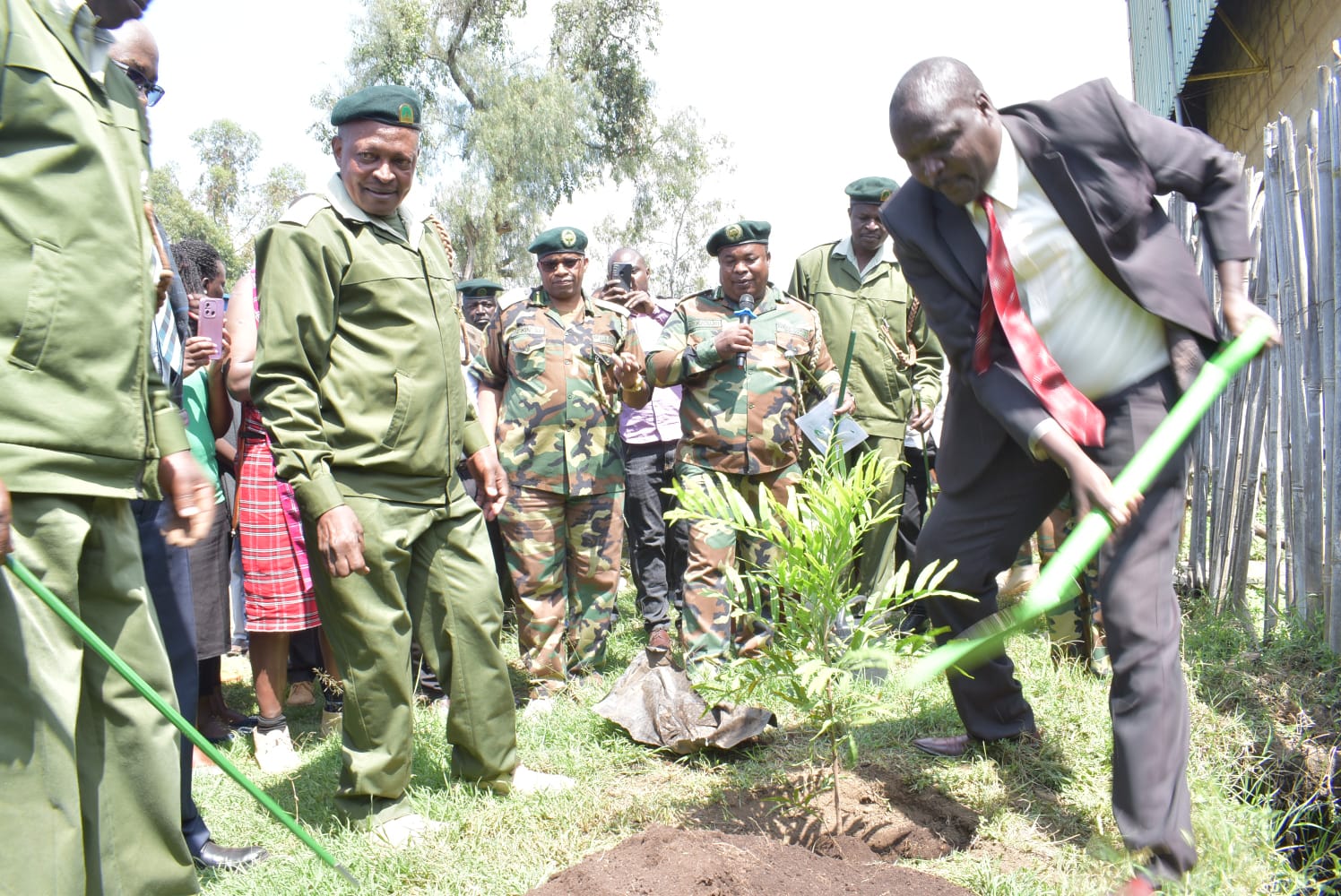 Collaborative Efforts to Safeguard Forests in Nakuru County
Written by Ezra Jilopa
The Department of Water, Environment Climate Change and Natural Resources, under the leadership of CECM Dr. Nelson Maara, on Tuesday joined forces with the Kenya Forest Service (KFS) in an endeavor that marks a significant step towards the conservation and sustainable management of forests in the region.
In a ceremony, key stakeholders converged to launch the Participatory Forest Management Plan (PFMP) for the Menengai, Bahati, Dundori, Logiman, and Kiptunga forests. The event underscored the vital importance of collaboration between the county, local communities, Kenya Forest Service, and other stakeholders in safeguarding these precious natural resources against logging and encroachment while ensuring sustainable utilization.
The PFMP, alongside the Forest Management Agreement signed during the ceremony, signifies a milestone in the quest for sustainable forest management in the Nakuru County region. The joint efforts showcased the potential of cooperation and community involvement in the preservation of our natural heritage. With these agreements in place, the future holds the promise of healthier forests, increased community benefits, and a brighter outlook for the regions.
Participatory Forest Management is deeply rooted in the Forest Conservation and Management Act of 2016, which facilitates the co-management of forest resources between the Kenya Forest Service and local communities.
Ms. Monica Masibo, a key figure at the event, expressed her gratitude to the partners involved in formulating the PFMPs, commending their dedication to the cause. She also encouraged community members to continue their conservation efforts, emphasizing their role in achieving the national target of 30% tree cover by 2032. Ms. Masibo underscored the far-reaching effects of climate change on society and reiterated that forest conservation is pivotal to sustaining both human and wildlife lives.
The ceremony highlighted the need for synergy and collaboration among key stakeholders in forest management and conservation. It was acknowledged that enhanced cooperation and partnership among all stakeholders in implementing the PFMPs would fortify the resolve to protect, restore, conserve, and strike a sustainable balance between environmental integrity and socio-economic well-being.
Dr. Nelson Maara, speaking on behalf of the Nakuru County government, affirmed the commitment to the shared vision of harmonious coexistence between communities and forests. He stressed that the success of this endeavor hinges on continued cooperation, dedication, and active involvement from all stakeholders, ensuring that these forests flourish for generations to come. This will provide essential ecosystem services, support biodiversity, and mitigate the effects of climate change.
The event was attended by County Forest Conservator Monicah Masibo, representatives from the World Wide Fund (WWF), and other officials from the Kenya Forest Service.