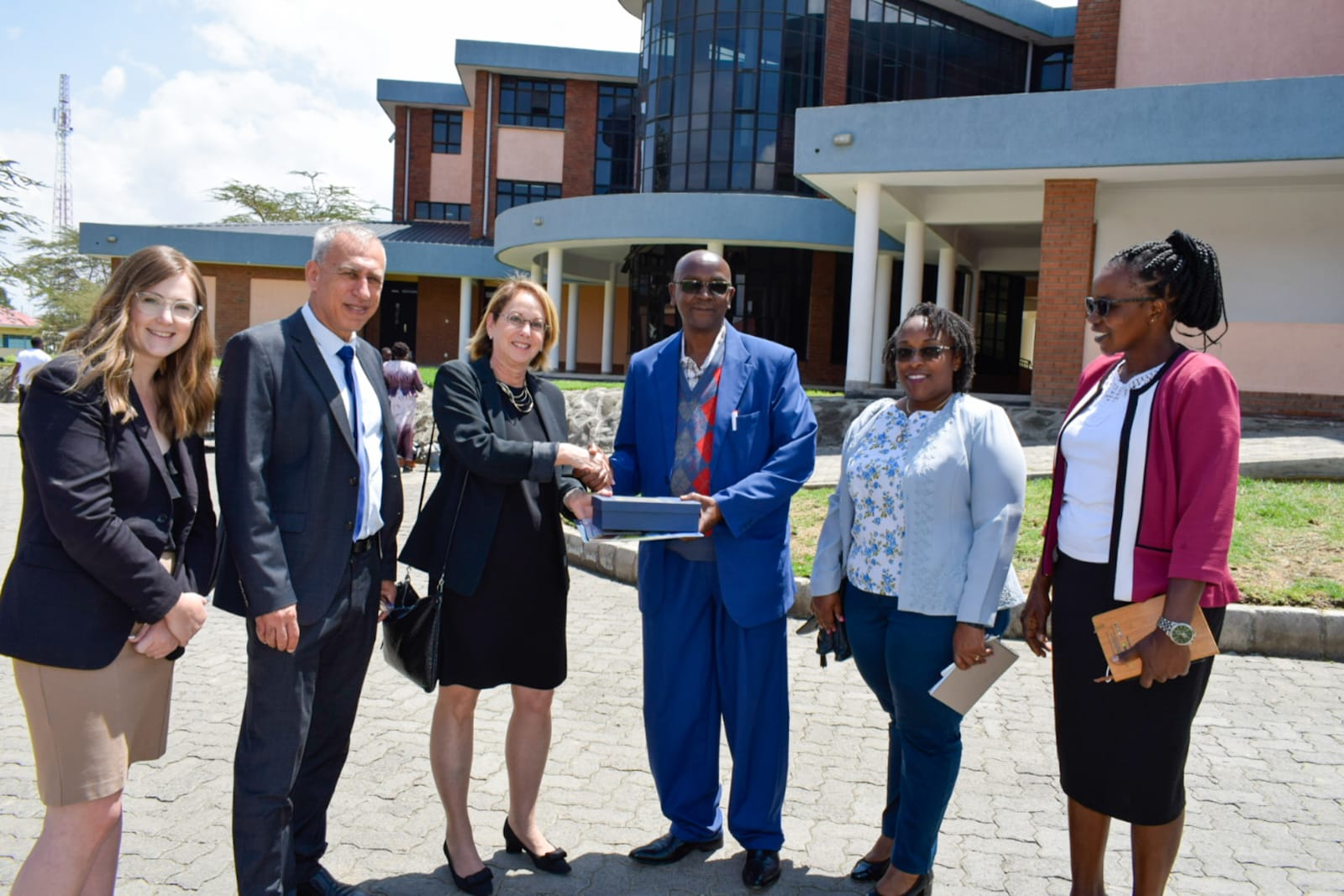 Israeli Medical Experts Conduct Assessment at Naivasha Hospital to Enhance Healthcare Capacity
Written by Ruth Magak
A delegation of medical experts from Israel made a visit to Naivasha Hospital today to evaluate the facility's readiness for the support they intend to provide. This significant step is part of a broader initiative aimed at enhancing healthcare capabilities in the region.
Led by Dr. Shinra Ash, the Chair of the Israeli Society of Pediatric Hematology Oncology, the Israeli medical team conducted a comprehensive needs assessment during their visit to Naivasha Hospital. Their primary objective was to engage with the hospital's technical team and assess the requirements for upcoming support, particularly for the neonatal unit.
This initiative follows a commitment made by Israeli Ambassador Michael Lotem to bolster the capacity of healthcare professionals in specialized medical fields and provide neonatal specialist support to Naivasha Sub County Hospital.
Dr. Bernard Warui, the Medical Superintendent of Naivasha Hospital, emphasized the urgent need for additional equipment and the expansion of critical healthcare facilities, including the neonatal unit, Pediatric Intensive Care Unit, and pediatric wards. Dr. Warui also stressed the importance of capacity building for hospital staff to enhance patient outcomes. He revealed that the hospital currently handles an average of 30 newborn patients and approximately 80 pediatric patients daily, far exceeding the hospital's capacity, which can only accommodate half of this workload.
The delegation was led on their needs assessment tour by Dr. Joy Mugambi, the County Director of Health Administration and Planning, and Elizabeth Kiptoo, Director of Public Health. Their visit represents a significant step towards strengthening healthcare services in the Naivasha region, ultimately improving the quality of care for patients, especially newborns and children.
Nakuru County under the leadership of Governor Susan Kihika continues to form partnerships with like-minded entities to facilitate better service delivery to the residents.