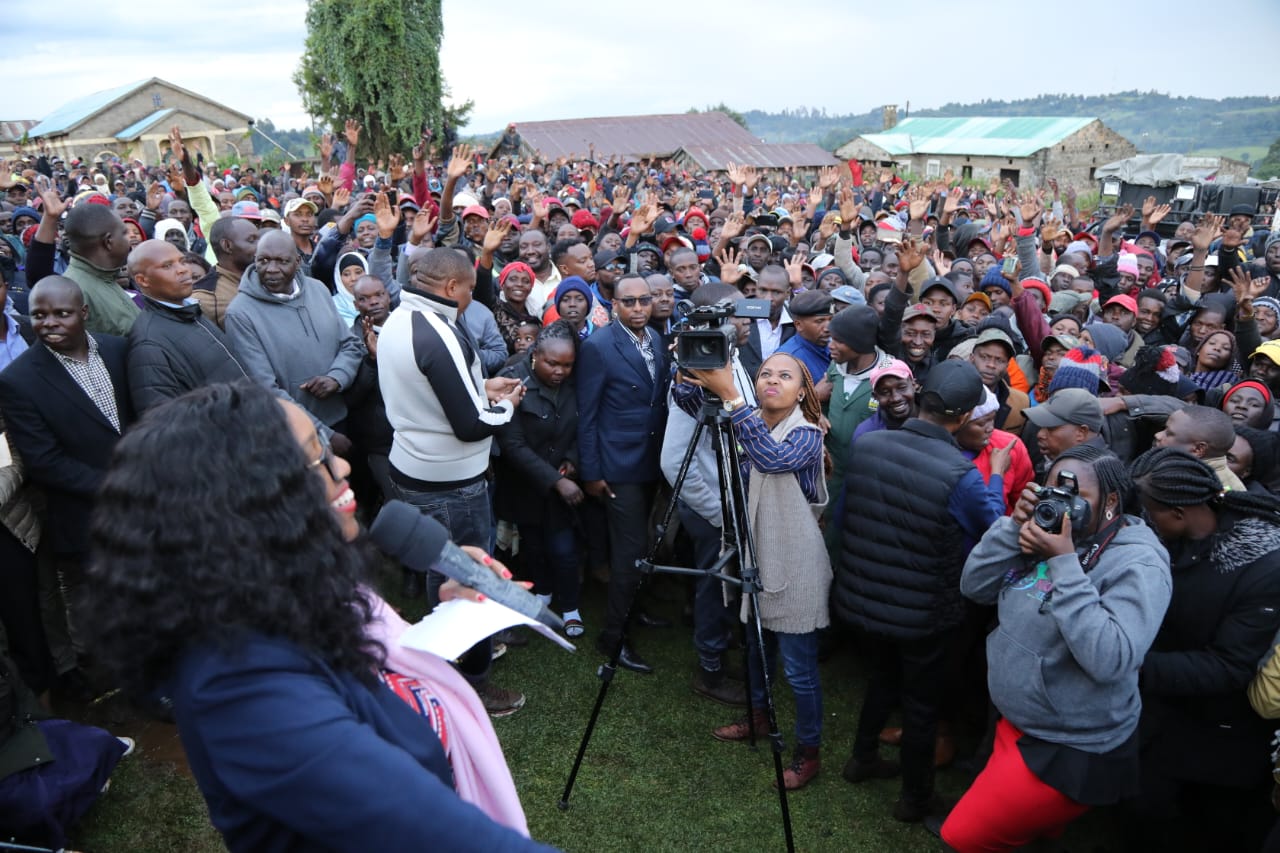 Susan Kihika's Advocacy Leads to Removal of Decades-Long Land Caveats in Nakuru County
Written by Roy Lumbe
Nakuru County's Governor Susan Kihika has achieved a significant victory in her efforts to have decades-old land caveats within the region removed. This development comes after President William Ruto issued an order for the removal of legal restrictions on land parcels in Kuresoi South sub-county.
Governor Kihika welcomed the decision, highlighting its positive impact on the local community. The removal of these caveats will empower residents to fully utilize their land for agricultural purposes, access loans, and develop their properties. For over twenty years, these restrictions have led to the impoverishment of residents and the deterioration of landowners' living conditions, despite possessing legal titles for their parcels.
During her recent development visit to Kiptagich and Amalo Wards in Kuresoi South, Governor Kihika announced that the national government had lifted caveats in five areas: Ambusket, Chepakundi, Kiptagich, Cheptuech, and KTDA. She emphasized that even though residents held legal titles, these documents had become meaningless due to the caveats. After months of persistent advocacy, the President agreed to lift the restrictions.
Governor Kihika expressed her gratitude to Cabinet Secretary Zachary Njeru for his role adding that his expertise in resolving land-related issues will come in handy in sorting other lands still under caveat.
"Will continue working on the lifting of caveats in Kiptororo, Marioshoni, Mauche areas within Molo, Njoro, and Kuresoi North Sub-counties, to ensure our people can enjoy their rights to be property owners," she said.
The initial imposition of caveats in the South Rift region was a response to extensive land disputes and encroachment issues surrounding the larger Mau Complex. In 2001, the government excised 35,301 hectares of forestland, representing 54.3 percent of the forest in Eastern Mau, to establish settlement schemes in Kuresoi North and South, as well as Molo and Njoro sub-counties. However, despite land allocation and title grants, many parcels remained forested.
Governor Kihika also highlighted various ongoing projects in Kuresoi South, including road construction, health center improvements, early childhood development centers, and agricultural initiatives. She expressed her commitment to pushing for the construction and tarmacking of the Oleguruone – Chepakundi – Sierra Leone road to facilitate the transportation of agricultural produce.
Additionally, she announced upcoming projects such as the completion of the Oleguruone Sub-county Hospital, the construction of 200 units of affordable housing, and the provision of subsidized fertilizers to support agricultural activities in the region.