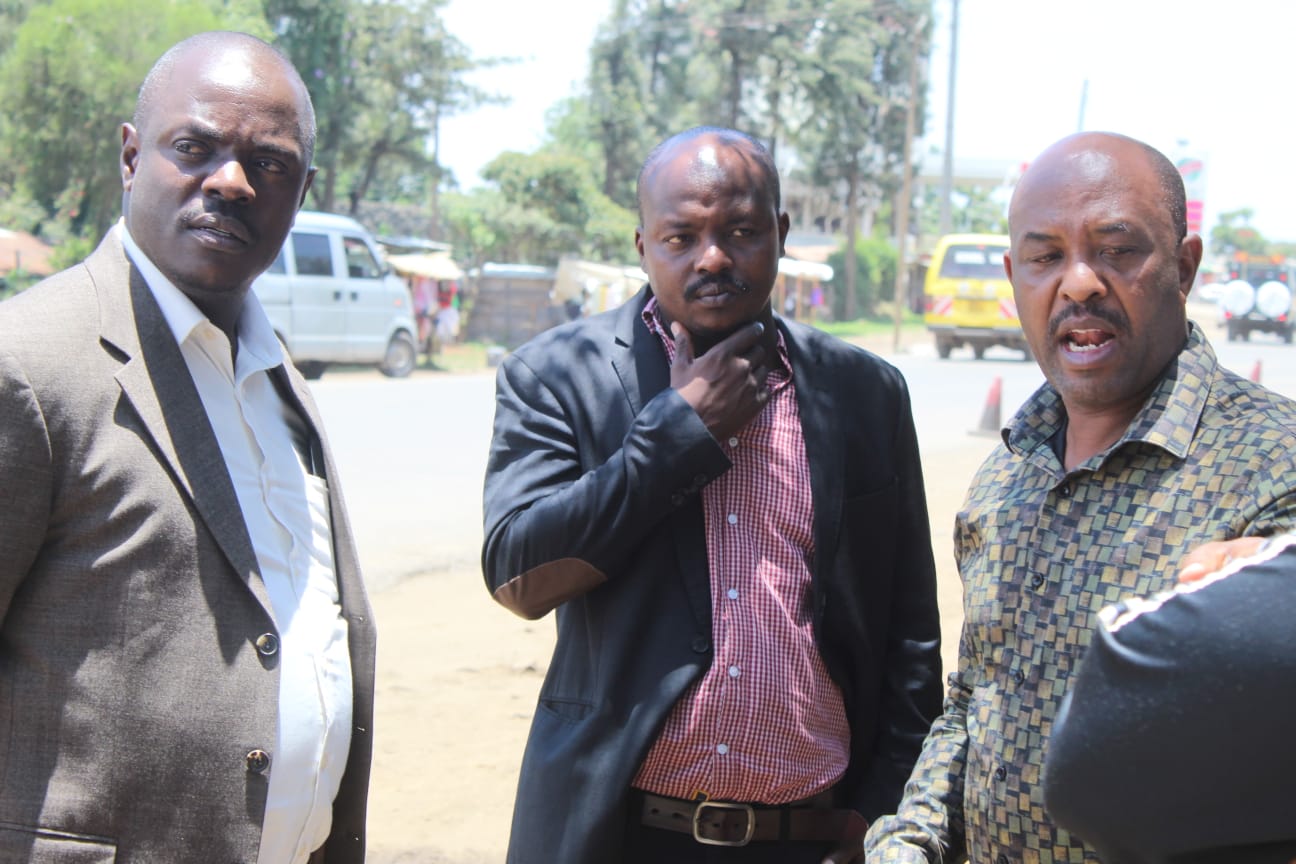 Nakuru County Takes Proactive Measures to Mitigate Flooding in Kiamaina Ahead of Heavy Rains
Written by Nancy Kihara
As the country braces itself for the impending heavy rainfall associated with El Niño, the Nakuru County government is leaving no stone unturned in its efforts to protect its residents from the potential hazards posed by these torrential downpours.
A dedicated team from the Department of Infrastructure, led by the Acting Director for Roads and Public Transport, Edgar Sirima, took proactive steps today by mapping out disaster hotspot areas within Kiamaina ward, which are particularly susceptible to flooding.
Kiamaina, being a low-lying area, often experiences the runoff from surrounding hills converging into its lowest points, affecting neighborhoods like Kiti, Mawanga, Tuinuane, and Maili Sita. To address this impending emergency, the team has identified specific areas that require immediate attention, including the vicinity of Sauti ya Mwananchi and the vicinity around St. Anthony's school.
Furthermore, the Department of Infrastructure plans to convene a consultative meeting with various road stakeholders to formulate a comprehensive, long-term solution to this recurring problem. This proactive approach reflects the county government's commitment to the safety and well-being of its residents, particularly in the face of anticipated adverse weather conditions.
Present at this pivotal meeting were Kiamaina MCA Paul Warege, Menengai ward MCA Wilson Mwangi (Wajeff), Road officer from Kenya Rural Roads Authority (KERRA) Hillary Cherono, Kennedy Njenga from the Kenya National Highways Authority (KeNHA), and Caroline Mwangi, a surveyor from Bahati. Their collective presence underscores the collaborative efforts of various stakeholders in addressing the challenges posed by heavy rainfall and potential flooding.
Nakuru County continues to set an example in proactive disaster preparedness, showing that it is dedicated to safeguarding the lives and property of its residents, even in the face of natural calamities. These efforts ensure that the county remains resilient and capable of handling the challenges brought on by the changing weather patterns associated with El Niño.