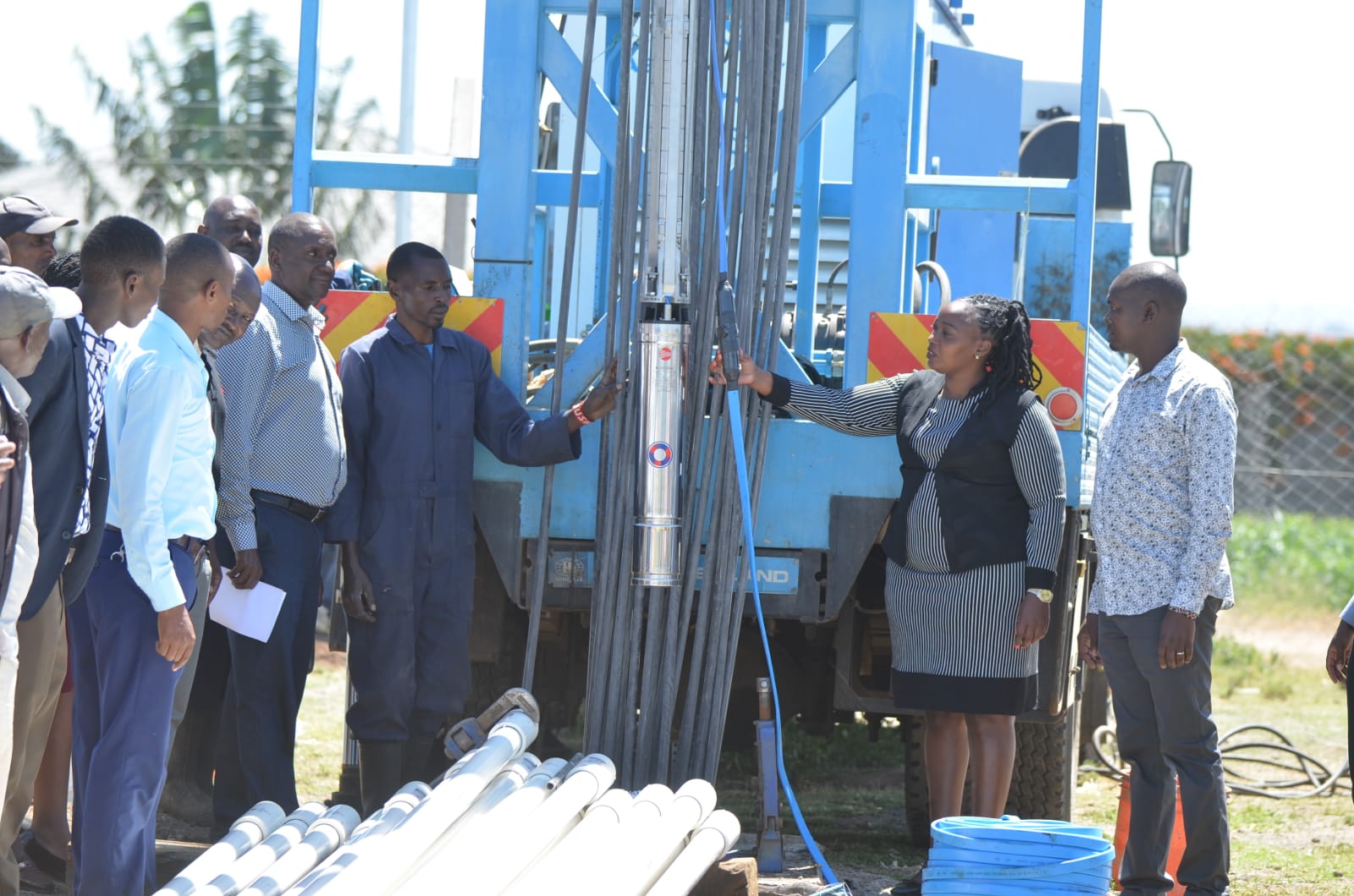 Empowering Communities: Nakuru County's Ongoing Water Projects in Njoro Subcounty
Written by Ezra Jilopa
Nakuru County's commitment to providing clean and safe water to its residents is evident through the ongoing water projects in Njoro Sub-county. Led by the Department of Water and Sanitation and supervised by Sub-county Water Officer Samuel Thuo, these projects aim to enhance access to clean water in various areas.
One of the notable projects is the Njokerio-Dispensary Water Project in Njoro ward. This initiative involves the installation of a 1.1km piping system, solarization, and equipping. The County government has already invested 9.2 million Kenyan Shillings in this project, which, once completed, will benefit over 1600 residents. The beneficiaries include Njokerio dispensary, Mwigito secondary and primary schools, and Eriithie. This effort aligns with Governor Susan Kihika's commitment to ensuring access to clean water for all.
In Lare Ward, the Bagaria Water Project has reached a significant milestone as it has been officially handed over to the contractor for piping and the construction of a water kiosk. This development will greatly improve water distribution in the area. Over 250 households in Bagaria, along with Bagaria Primary School, Bagaria Secondary School, the Dispensary, Bagaria town, and neighboring villages, will soon have access to clean and safe water.
The Mahiga Water Project in Mau Narok Ward is another crucial initiative. The County has invested 10.2 million Kenyan Shillings in drilling, equipping, fencing, and constructing a water kiosk. This project, once complete, will benefit around 300 households. The next phase involves piping water to every household to ensure equitable distribution.
According to Sub-county Water Engineer Samuel Thuo, these projects will not only provide clean water but also create opportunities for residents to engage in other economic activities. The time saved from fetching water from various rivers, including the Ndurugu River, will be a significant boost to the community.
Governor Susan Kihika's administration remains dedicated to supporting projects aimed at addressing water challenges across Nakuru County. The commitment to ensuring access to clean and safe water is a testament to the County's commitment to the well-being of its residents.