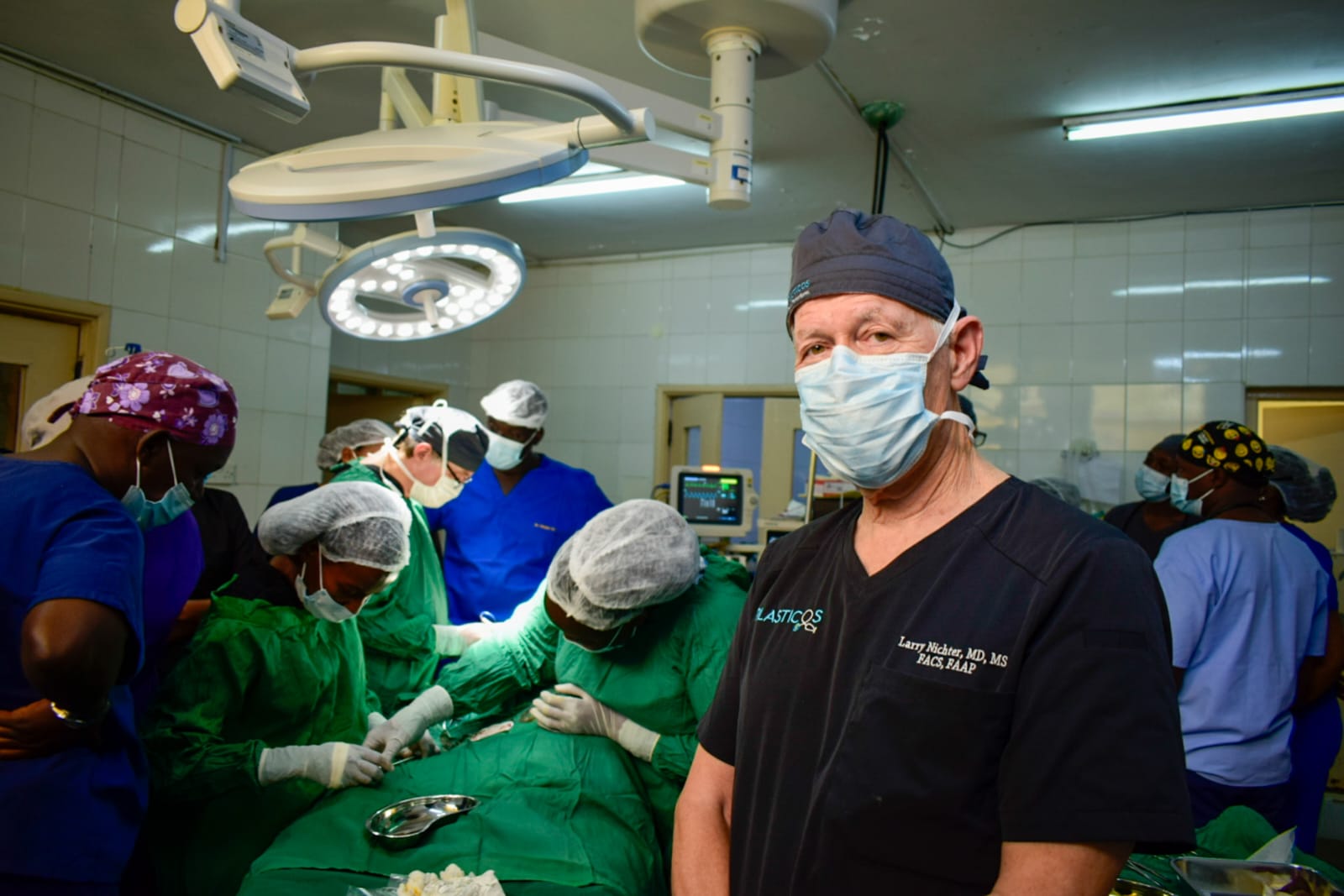 Nakuru County Hospital Hosts Life-Changing Plastic and Reconstructive Surgery Camp
Written by Ruth Magak
Nakuru County Referral and Teaching Hospital is currently the venue for a remarkable and intricate Plastic and Reconstructive Medical Surgery Camp. This presents a unique opportunity for community members in need of life-altering surgeries to receive specialized care right here in Nakuru.
A team of highly skilled surgeons from Mission Plasticos, California, USA, has come together for a week-long Plastic and Reconstructive Medical Surgery Camp. Their mission is to make a significant impact on the lives of patients in Nakuru and the surrounding regions, particularly those requiring rare and complex reconstructive surgeries.
Out of the 51 individuals screened at the hospital this week, over 30 patients have been selected to undergo reconstructive and plastic surgeries for various conditions. Dr. Peter Oduor, the Plastic Surgeon leading the hospital's Plastic Surgery Unit, highlighted that Nakuru County Referral Hospital typically conducts around six surgeries per week, serving approximately 25 to 30 patients each month. These surgeries primarily address reconstructive surgery needs, often related to burns and other non-burn surgical conditions.
However, the demand for these essential procedures has been steadily rising, posing a considerable challenge for the medical team. Dr. Oduor expressed his gratitude that the County, under the leadership of H.E Governor Susan Kihika, stepped in to bring another skilled plastic surgeon on board. This addition has significantly contributed to the team's efforts, resulting in better service outcomes over the past four months.
The arrival of the Mission Plasticos team in Nakuru has been nothing short of transformative. Dr. Oduor noted that their medical camp has significantly improved patient outcomes by reducing the time needed to access critical surgical services. Patients can now receive life-changing surgeries with greater efficiency and effectiveness.
Dr. Larry Nichter of Mission Plasticos emphasized that their organization has been actively engaged in training and supporting facilities worldwide in the field of plastic surgery. He explained that Nakuru Referral Hospital was selected because of its capacity to host such complex surgeries and its central location, making it accessible to patients from various regions across Kenya. Dr. Nichter also commended the hospital's specialists, highlighting the great working experience they've had with them and expressing a willingness to return.
This collaborative effort goes beyond performing surgeries; it is about transforming lives and enhancing the well-being of countless individuals in Nakuru and beyond.