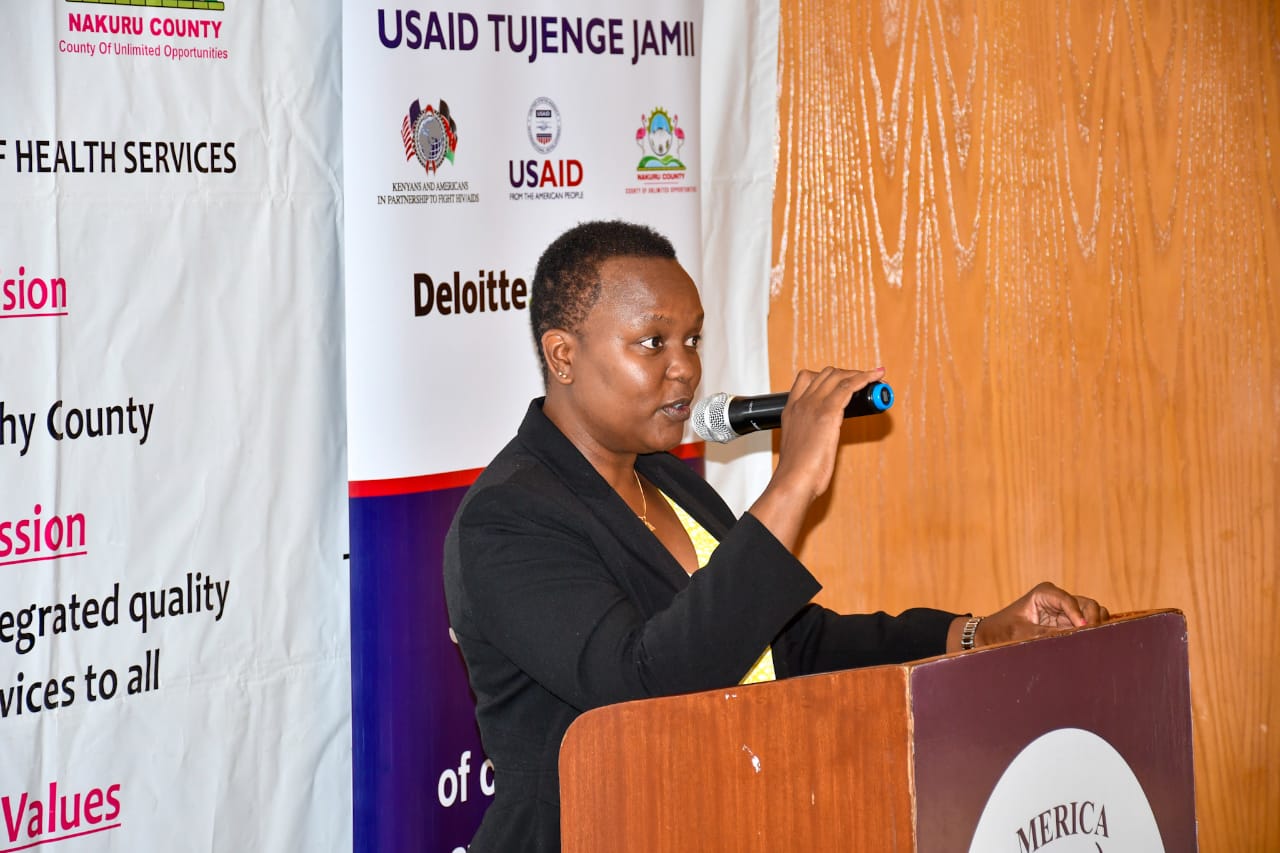 Nakuru County's Commitment to Primary Healthcare Development Receives USAID Support
Written by Ruth Magak
In a significant step towards enhancing primary healthcare services, Nakuru County has established a Master Training Site for Resident Family Physicians in collaboration with Kabarak University. This initiative is part of the county's commitment to strengthening the implementation of primary healthcare, under the visionary leadership of H.E. Governor Susan Kihika.
Deputy Governor Hon. David Kones recently participated in a sensitization forum alongside policymakers and County Executives to discuss the progress of primary healthcare implementation in Nakuru County. He praised the support received from USAID Tujenge Jamii in establishing a model Primary Healthcare Network (PCN) in Bahati Sub County.
"We are committed to supporting this agenda, and H.E. Governor Susan Kihika has prioritized this by having Primary Healthcare in the County Integrated Development Plan 2022-2027 as a flagship project. We will have all the 11 sub-counties with operating PCNs by 2027," he emphasized.
Dr. Moses Kitheka, the USAID Chief of Party, commended Nakuru County as one of the most efficiently managed counties in partner coordination and donor resource management. "Being the first-ever county to be a direct sub-recipient of a sub-award from the American people through Deloitte, we are sure that Nakuru has the capacity to implement the primary Healthcare agenda and meet the needs of the Community," he stated.
USAID Tujenge Jamii has committed $100,000 in their financial year to support the establishment of a Primary Healthcare Network in Bahati Sub County and the subsequent implementation to make it a model Centre of Excellence.
Njuguna Mwaura, the MCA for Elburgon and Chair of the Health Committee, reiterated the assembly's commitment to supporting policies aimed at improving the health of the residents. He added that the assembly would consider allocating more funds in the supplementary budget to bridge existing gaps in supporting Community Health promoters in the County.
Furthermore, Nakuru County is actively training primary-level facilities in-charges to serve as a vital link between community care networks and the main healthcare hubs. This training is conducted with the support of master trainers from the Ministry of Health. Over the past two weeks, Nakuru has conducted training for various multi-disciplinary teams on Primary Healthcare. Additionally, training for over 3,000 community health promoters is ongoing in all the 11 Sub-Counties.
This vital initiative has brought together key stakeholders, including the County Executive for Health, Jacqueline Osoro, and Members of the County Assembly, to work collaboratively towards enhancing primary healthcare services for the benefit of Nakuru County's residents.