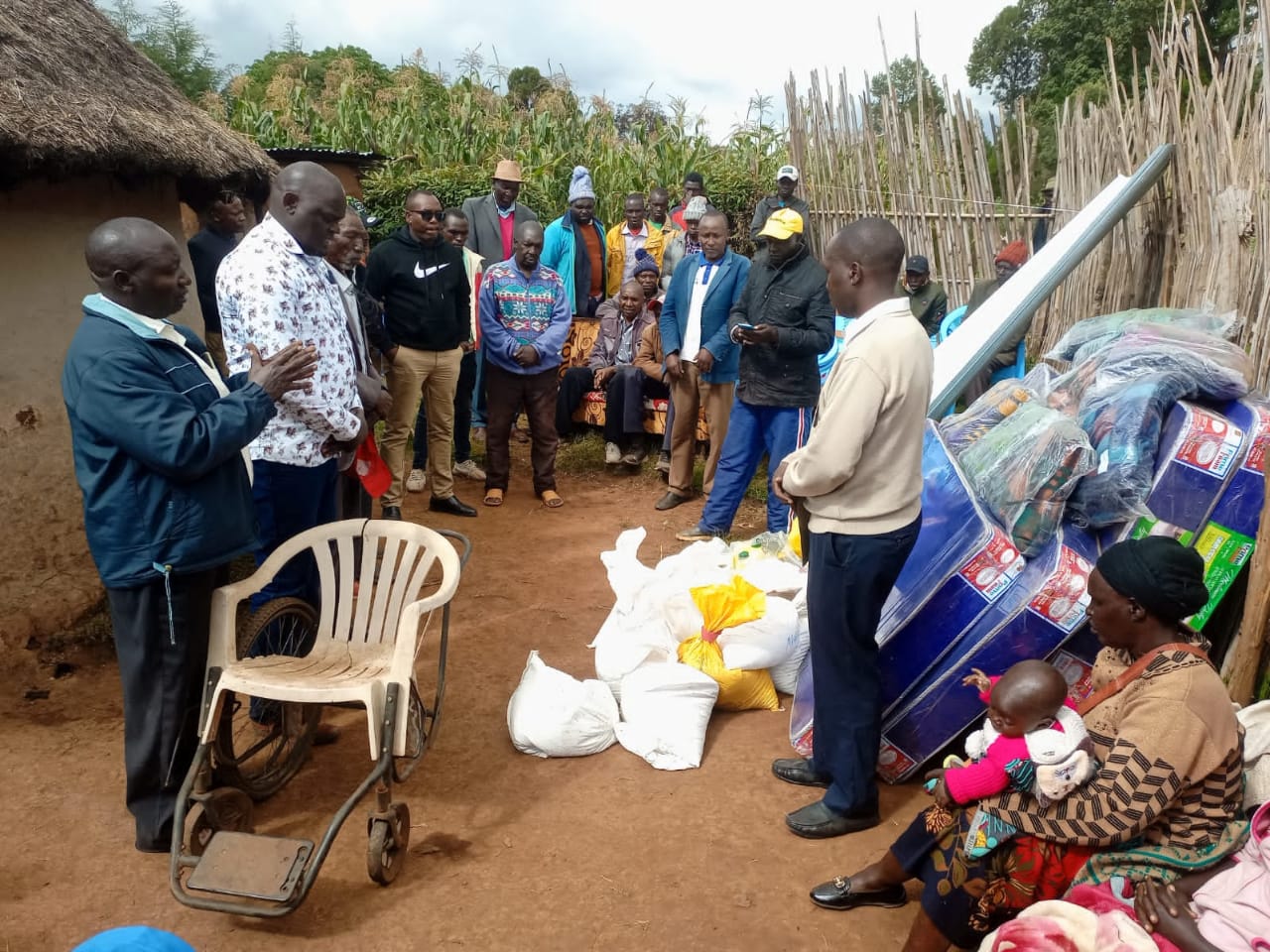 Nakuru County Extends Lifeline to Needy Family, Eases Suffering in Kuresoi North
Written by Samuel Gatimu
The Nakuru County Department of Disaster and Humanitarian Assistance, led by Chief Officer Joyce Ncece, continues to extend a helping hand to those in need within our society. Their efforts aim to alleviate the suffering of vulnerable individuals and families.
Recently, the department reached out to a family living in dire conditions in Tachasis village, Nyota ward, Kuresoi North Sub-county. The assistance provided included iron sheets, mattresses, blankets, cooking oil, maize, beans, and sugar. This support brought much-needed relief and joy to Mzee John Towet, who has faced numerous challenges in his life.
For the past two decades, Mzee John Towet has been caring for his mentally ill wife while also supporting his permanently disabled niece. Tragically, he recently lost his son to depression. Without a stable source of income, Mr. Towet had to sell a portion of his land to cover his family's medical expenses.
Hon. Wesley Langa't Kiptosha, the MCA for Nyota, expressed his heartfelt gratitude to the County Humanitarian Department for their swift response, which marked a significant milestone in the area. He also highlighted various development projects initiated by the County Government, under the visionary leadership of Governor Susan Kihika.
These projects include the construction of 11 Early Childhood Development Centers (ECDs) and a maternity wing at Seguton Dispensary, the Seguton water project, as well as the grading and murraming of Kaparis Taragana road. Additionally, he encouraged parents to take advantage of the county education bursary, which has seen an increase from sh2.5 million to sh5 million in the current financial year.
Nakuru County remains committed to improving the lives of its residents, especially those facing exceptional challenges, through dedicated departments and impactful projects.