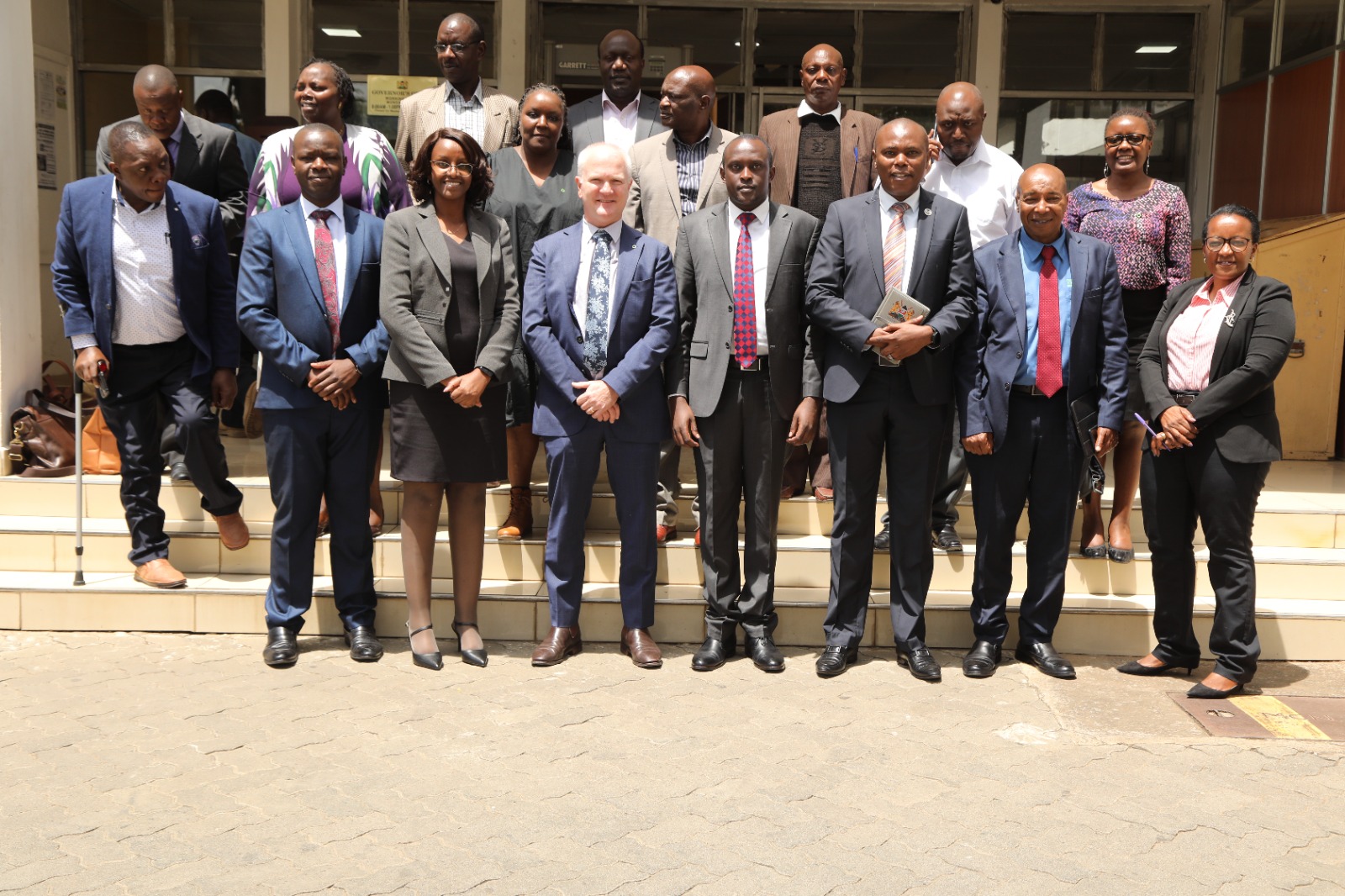 County commits to support the establishment of a multi-billion-shilling geothermal and fertilizer facility by Australian firm
Written by Roy Lumbe
Nakuru County Secretary, Dr Samuel Mwaura hosted a team from Fortescue Future Industries (FFI) at the County Headquarters to discuss cooperation and collaboration for the upcoming construction of a multibillion-dollar geothermal and fertilizer production plant in Naivasha.
The Australian firm plans to develop a 300MW capacity green ammonia and fertilizer facility using the Olkaria Geothermal resources in Naivasha, aiming to achieve low carbon energy self-sufficiency a move that targets to promote decarbonization by 2030.
The FFI team, led by Edward Kalajzic, the Africa regional president, sought the county's support for the project, highlighting the benefits it will bring, including job opportunities for over 1,000 people, support for local manufacturing and businesses, and the promotion of county investment.
"Our firm seeks to promote food security through the production of fertilizer which will lower the cost of food production and energy security by feeding the national grid in collaboration with KenGen," said Kalazjic.
Dr. Mwaura assured the FFI team of H E Governor Susan Kihika's support and commitment to the investment where he called on the formation of a joint team with FFI to create a work plan that will facilitate a smooth setup of the facility, which is expected to be operational by 2026.
According to Dr Mwaura, the production of medical oxygen is a game changer in the country saying the county will work in synergy with the firm and the national government to ensure the process is smooth.
"We will have our relevant teams on board to ensure all requirements needed for the construction on our side are fast-tracked, we want to promote an open door policy to enable the firm to settle in well," said Dr Mwaura.
In March this year, FFI signed an agreement with the national government at Statehouse Nairobi on the launch of the facility which HE president William Ruto said will help achieve economic and infrastructural development in the country.
Others present were CECM PTSD Roselyne Mungai, Chief Officers Alex Maina (Resource Mobilization), Newton Mwaura (Agriculture), Catherine Changwony (Lands), a team from FFI, county officials, and a team from the Chamber of Commerce.