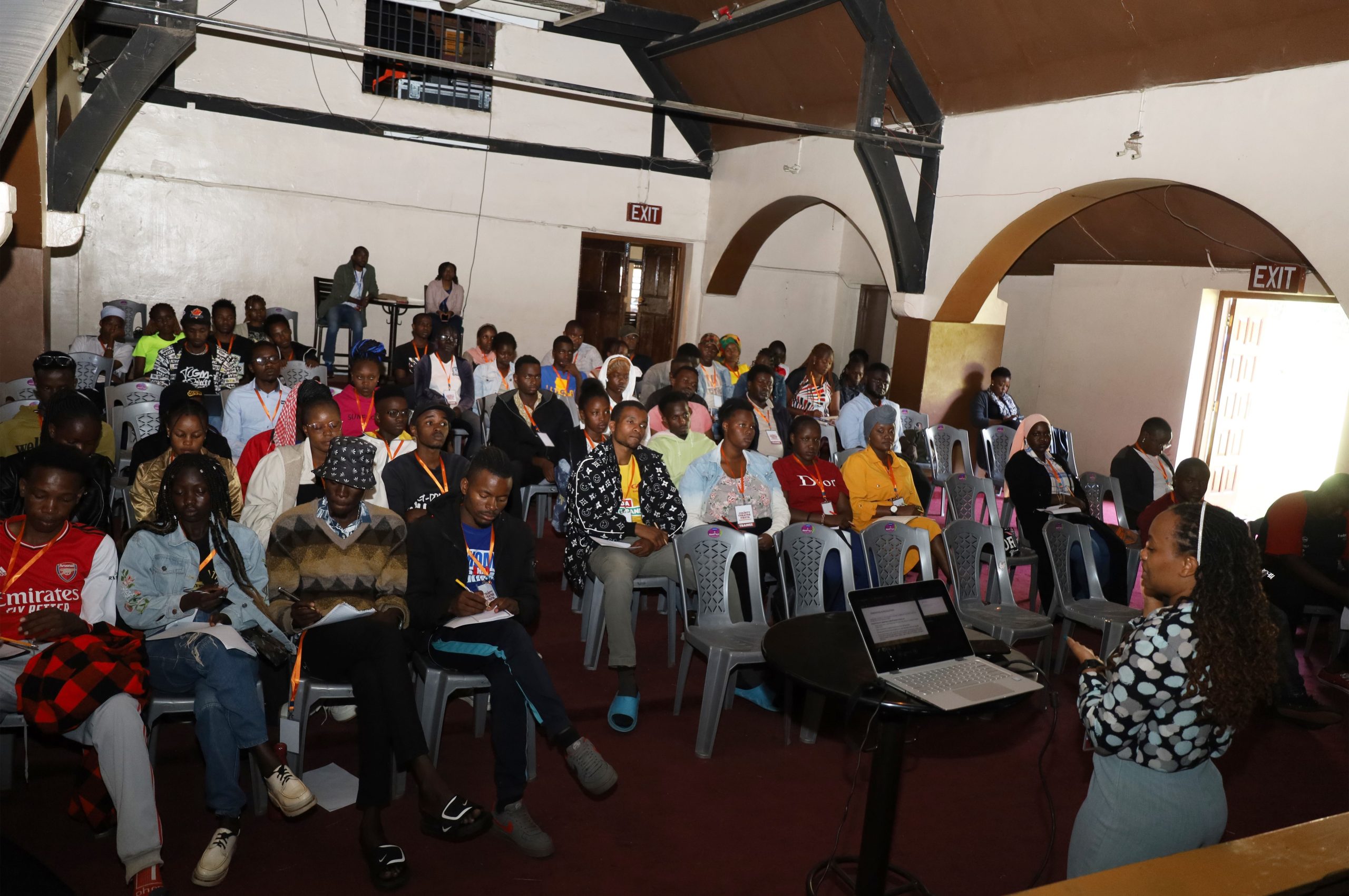 Nakuru partners with the National Government to train Theatre Thespians in the County
Written by Jeremy Ogolla
The County Government of Nakuru, in collaboration with the National Government and private entities in the creative industry, has initiated a partnership aimed at training selected theatre companies from the County. The goal is to enhance their capacity to produce high-quality theatre productions.
In this endeavor, the County is running two programs in collaboration with institutions such as the Kenya Cultural Centre, Kenya National Theatre, the American Corner, and the Nakuru Players Theatre to offer comprehensive training and capacity-building for artists.
The training encompasses various facets of theatre production, including scripting, directing, acting, marketing, publicity, theatre lighting, sound, stage management, production design, and producing.
Erick Muriuki, the Culture Officer in the Directorate of Culture and Tourism, explained that the program's initial focus is on two areas. The first area, performing arts, will involve the thorough training of 50 practitioners in stage plays over a two-week period.
Mr. Muriuki emphasized the County's commitment to supporting and fostering creative industries, which play a vital role in sustaining youth theatre programs in Nakuru County.
"We also have a program targetting spoken word artists and poets, with an initial selection process through online and physical auditions. Ten spoken word artists will receive training sessions, with the training taking place at the American Corner, offering three sessions per week," said Mr. Muriuki.
Lucy Karaya, a Communication Officer at the Kenya Cultural Centre (KCC- NT), emphasized the importance of this training in broadening the horizons of the participants, adding that it aims to empower grassroots theatre companies in Nakuru to produce high-quality theatre productions. Experienced experts from the theatre industry are providing the training.
"The program intends to continue training and mentoring theatre companies in Nakuru, involving five theatre companies and training 10 artists from each company, totaling 50 theatre artists in Nakuru County," said Ms. Karaya,
Barbushe Maina, Vice Chair of Nakuru Players Theatre, commended the National Government and County Government for organizing this training. He stressed that the initiative is designed to empower individual theatre practitioners with digital skills, production, marketing, networking, and arts education. This initiative highlights the importance of maintaining high production standards across various facilities.
The training sessions will take place at the Nakuru Players Theatre, which has undergone significant renovation to rejuvenate its facilities and create an environment conducive to artistic expression. Governor Kihika expressed the administration's commitment to investing in theatre and the arts to generate employment opportunities for the youth. She encouraged various artistic practitioners to leverage digital platforms to share their creations online.
Nakuru City, along with Port Louis (Mauritius), is one of the two East African cities recognized by UNESCO as part of the Creative Cities Network, aimed at inspiring and supporting cities in enhancing their creative endeavors, developing new content, creating promotional materials, and investing in online revenue streams.