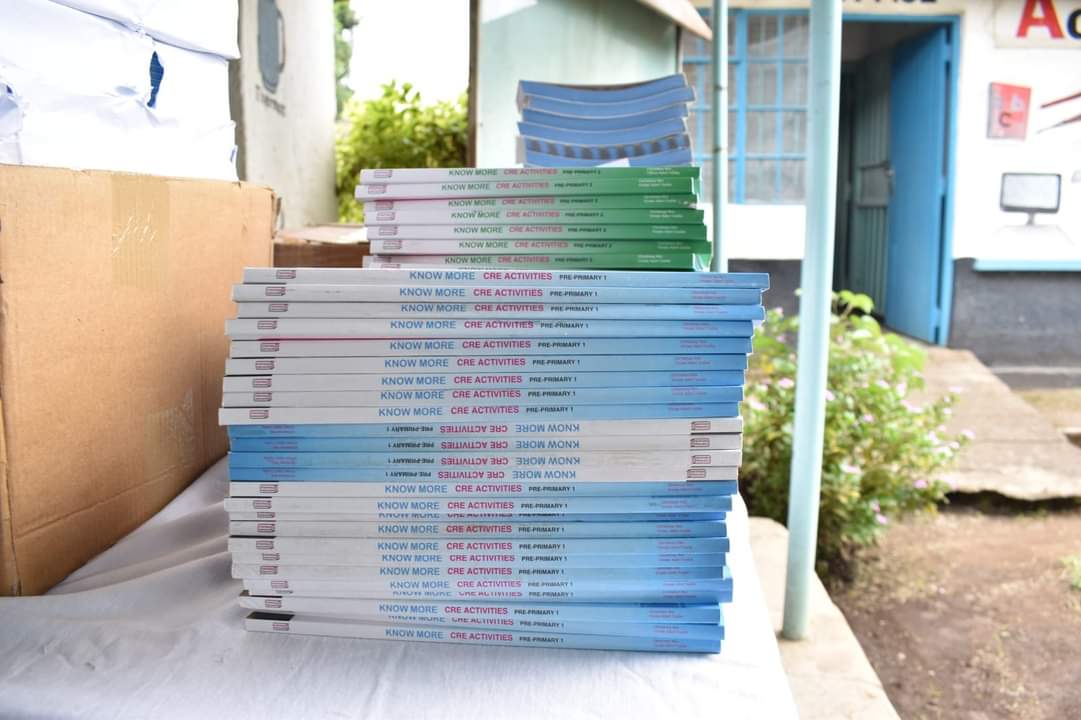 Enhancing Early Learning in Nakuru County
Written by Niva Kimtai
The County Government of Nakuru under the leadership of H.E Governor Susan Kihika continued to invest in ECDE centers prioritizing the development of young children in the County as proof of the administration's commitment to guarantee every learner the right of access to quality education.
This is evident as the county continues to distribute learning materials that are child-friendly, appealing to the eye with pictorial that is appropriate for the child's development.
Over 21,000 Psychomotor & Creative Arts, Religious and Teachers Guide Learning materials for pp1 and pp2 worth KSH 6.9M continued to be distributed to all the public ECDE centers in the County.
In Nakuru East and Nakuru West Sub Counties, Over 400 psychomotor, Religious, and teacher Guide learning materials for PP1 & PP2 were today distributed to all the public ECDE centers. The distribution continued in other Sub-Counties of Njoro, Gilgil, Rongai, and Molo respectively. Kuresoi North, Kuresoi South, and Subukia had received them earlier.
The administration has been able to distribute the learning materials for all the learning areas in ECDE and is committed to continuing with the same exercise to ensure a ratio balance among the learners in class.
Speaking during the distribution exercise, Janet Bii from the directorate of Education highlighted the milestone devolution has brought to Public ECDE centers noting the administration support through the construction of modern classrooms, provision of age-appropriate furniture, employment of ECDE teachers, and now distribution of learning materials to ensure conducive learning environment to the young learners.
Biashara ward Member of the County Assembly Fadhili Msuri on his part commended the Governor saying that the Assembly with the executive will work as one and that they will fully support the governor program through the budgetary allocation to ensure quality service delivery to the people of Nakuru County at large. required in the proposed projects.
Jane Gikandi the ECDE teacher at the County Government of Nakuru Nursery School in Bondeni appreciated H.E. the Governor for putting the young kids in her heart and making sure they acquire quality education through these robust initiatives in the county. She said, ''With the well, equipped ECDE center with age-appropriate furniture, instructional materials, trained ECDE teacher and the upcoming Feeding Program, the young children in Nakuru County will enjoy quality education in public schools hence an increase in the enrollments in the ECDE centers across the County.
Her sentiments were echoed by the Race Track Board Of Management (BOM) Member and the Parents present. They appreciated the county Government for the good work noting that this is one way of attracting more parents to enroll their kids in the Public ECDE centers.
Presents were Jane Ogembo from the Directorate of Education, Biashara Ward MCA Hon.Fadhili Msuri, Shabaab Ward MCA Hon.David Wathiai, Sub County Administrator. Headteachers, ECDE teachers, and parents.