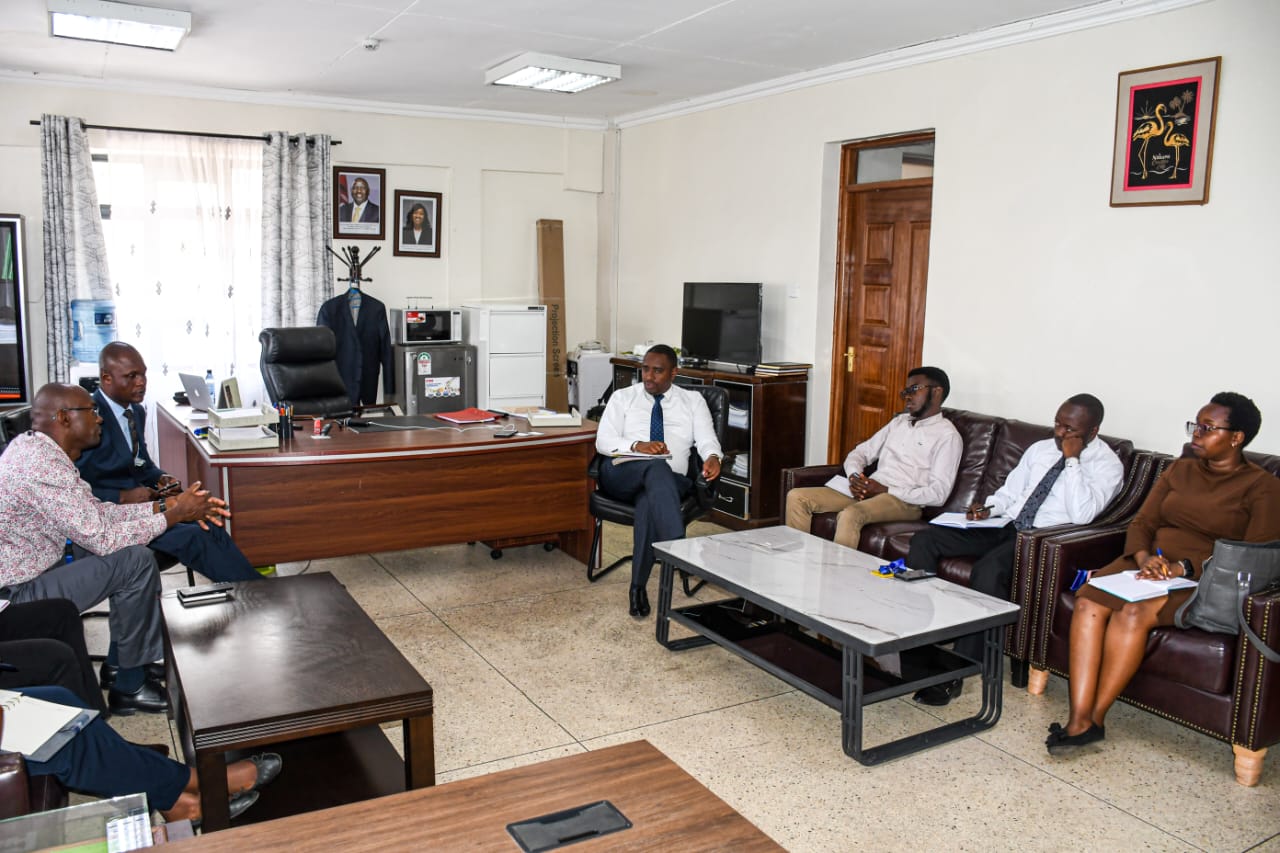 City Management Explores Financing Mechanisms For Sustainable Environmental Practices
Written by Nancy Naholi
The I & M Bank has expressed interest in plugging in on the City's financing gaps by investing in priority initiatives such as water programs, clean and sustainable transport system, and clean energy sources among others
Today, a team from the bank based in Nairobi led by Mr. John Korir paid a courtesy call to the office of the City Manager to further deliberate on the model of engagement.
During the meeting, the team presented their proposal on how they plan to collaborate with the County and City Board. They highlighted their expertise in financing large-scale projects and their commitment to sustainable development.
The City Manager, Gitau Thabanja expressed his gratitude for the interest shown by I & M Bank and emphasized the importance of such collaborations in addressing the development needs of Wanjiku. He outlined the various initiatives being undertaken by the management including greening, efficient and sustainable mobility options, and renewable energy programs such as solarization.
"The County Administration through the City Management has endeavored to explore options for renewable energy and we welcome the bank's expertise and financial support in implementing solarization projects," noted Thabanja.
He acknowledged H.E. Governor Susan Kihika's efforts in establishing a fully-fledged resource mobilization unit that solely unbundles a myriad of the City's bankable opportunities to attract funding and potential investment.
The bank team lead cited a success story of procuring and installing high-powered solar panels in a sawmill company in Njoro which demonstrated the bank's capability and commitment to clean energy projects. They expressed their interest in replicating similar projects in Nakuru.
The Bank team also highlighted the significance of the City's greening and clean-up exercises in creating a sustainable and healthy environment for the residents. They expressed their willingness to support such initiatives.
The City Manager expressed his gratitude for the bank's interest in these additional areas of partnership.
He emphasized the need for a collaborative approach that involves both public and private sectors in addressing the environmental challenges faced by the City.
The joint venture agreed on escalating discussions further and exploring specific projects and funding mechanisms for the identified initiatives.
Mr Thabanja assured the bank team of Governor Kihika's commitment to facilitate and support the implementation of these projects which speak to her climate change agenda to promote sustainable development.