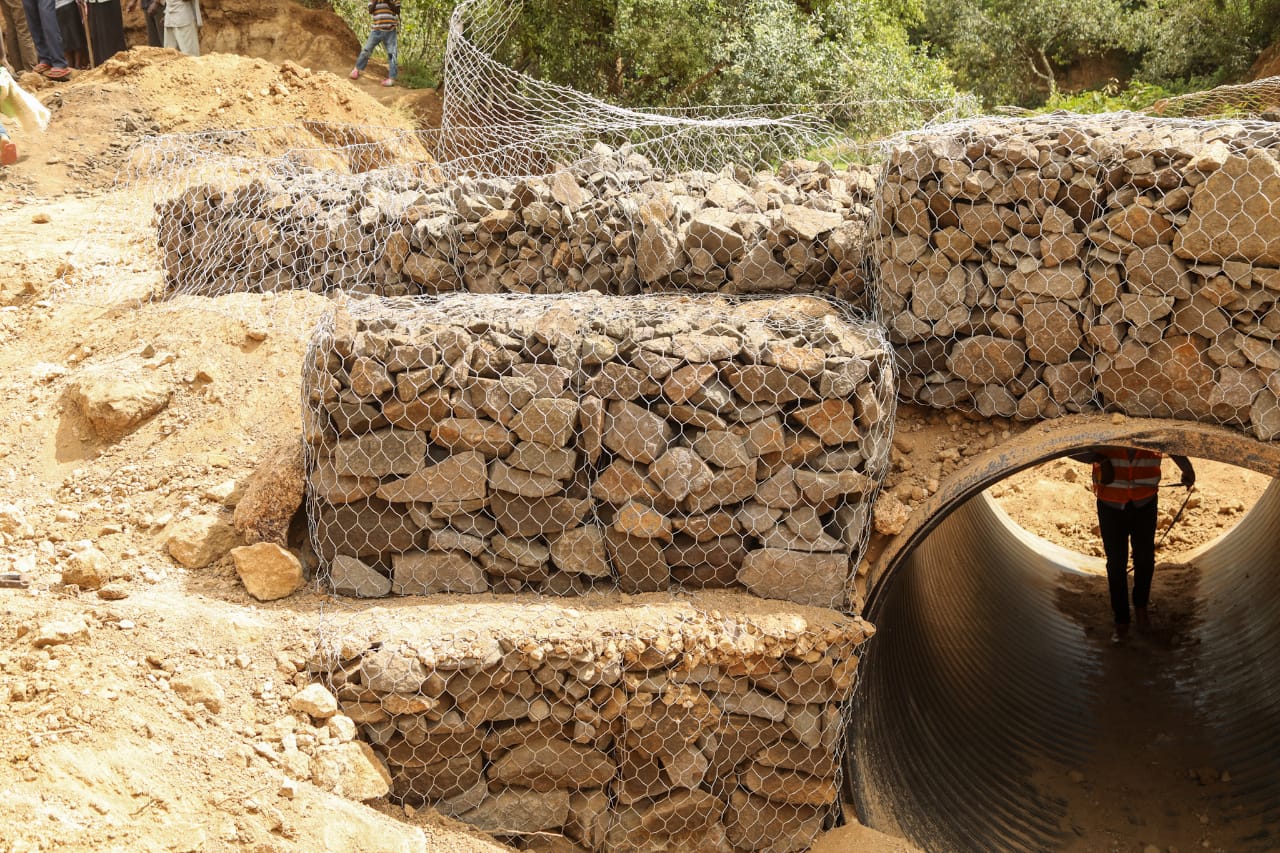 Infrastructure Upgrade in Visoi Ward – Improving Accessibility and Connectivity
Written by Nancy Kihara
The enhancement and expansion of infrastructure remain a top priority in Nakuru County, with a specific focus on addressing longstanding issues. Kennedy Mugo, the Chief Officer for Roads and Public Transport, recently conducted an inspection of an ongoing project involving the installation of High-Density Polyethylene (HDPE) pipes in Visoi Ward within Rongai Sub County.
The HDPE pipes, boasting an inner diameter of 2.2 meters, are a key component of a critical project. This initiative aims to resolve persistent water movement challenges that have arisen due to the formation of large gullies along the Moricho-Bongoloia road. These gullies had rendered the road impassable during heavy rainfall, severely impacting transportation in the region.
Residents of the area expressed their relief and appreciation for the intervention. Rael Kirui, a local resident, acknowledged the efforts of the Nakuru County Government in spearheading this important initiative, which has not only made the Moricho and Mawe areas accessible but has also greatly improved the quality of life for the people in the region.
"For over a decade, this road was impassable due to the huge gulley, but thanks to the County Government of Nakuru through this great initiative, accessibility to various in Moricho and Mawe has improved," noted Kirui.
Chief Officer Kennedy Mugo emphasized the department's ongoing commitment to enhancing the road networks. The goal is to bolster connectivity among all wards throughout Nakuru County. As part of this commitment, once the construction of the gully is complete, the department plans to extend its efforts to excavate a 1.5-kilometer stretch leading to Mawe, further facilitating local transportation.
Hon. Chemutai Megek, the Member of County Assembly (MCA) for Visoi Ward, also expressed gratitude during the inspection. She thanked the government and members of the Department of Infrastructure for their unwavering dedication to taking on challenging infrastructure projects in the area. These projects include road grading activities along the 6-kilometer stretch of Moricho-Milimani-Bongolia Kemango East-Quarry and Kirango Keige Road. Their collective efforts are contributing significantly to the overall development and improved connectivity of Nakuru County.